There's usually an overriding theme at a motor show. For example, Frankfurt this year was dominated by carmakers detailing their long-term electric plans, while January's Detroit show had an air of the unknown as the world awaited Trump's inauguration a few days later, wondering what impact he would have on the US car industry.
Gallery: the 'other' cars from the Los Angeles show
But this week's Los Angeles show was a very different affair: there were plenty of large, shiny stands from car makers – as you'd expect at a motor show, really – but very little all-new metal.
Read all our Los Angeles motor show stories here
For example, the Honda stand, though decent in size, had nothing new, with the main attraction the already revealed new CR-V. That was unusual because we've already seen it at an American motor show this year, yet the European version – near identical – is yet to be seen. It will make its European debut at Geneva in March, we're told.
There were some new cars, although many were public debuts more than grand reveals. Many manufacturers chose to reveal images of their new cars over the last few months, ahead of real-life debuts at the show. Those included the Porsche Boxster and Cayman GTS, Carrera T and the new Jeep Wrangler. That's all well and good, but it means their appearance in a press event lacks the wow factor of a model never seen before show day.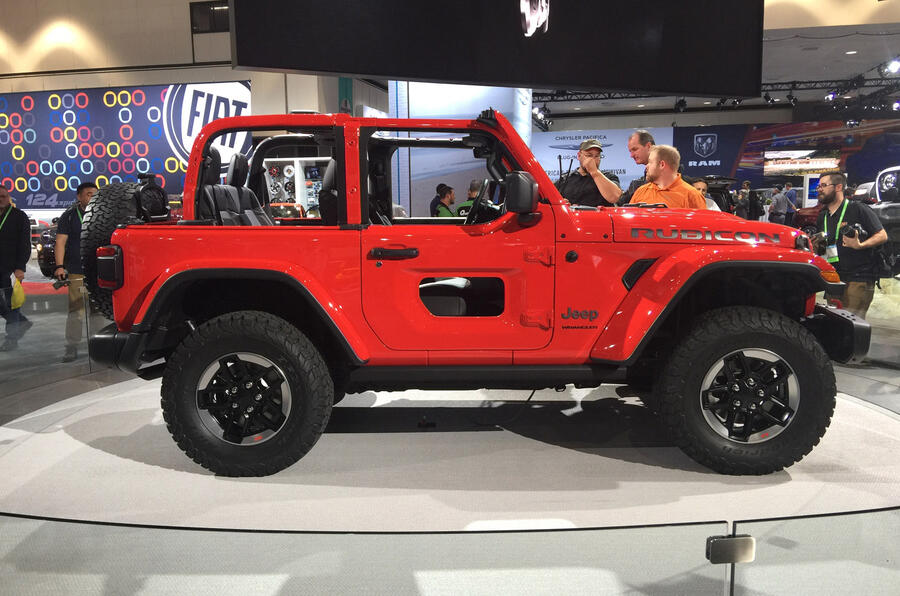 There was some all-new US-focused metal – for example, the Subaru Ascent large SUV. "Looks like a Forester," noted one US journalist to no-one in particular. There was a Lexus RX-L, a three-row version of the RX, most notable because it only counted six cup holders, compared to the Ascent's 19.