Images showing the undisguised exterior of the next-generation Mercedes-Benz Mercedes-Benz G-Class have leaked onto the internet ahead of the car's official debut at the Detroit motor show later this month.
As expected, changes to the venerable tough SUV are minimal, with revised headlight clusters and a new grille the most apparent of tweaks on the surface. The images first surfaced on the Dutch site Auto Week.
All-new Mercedes-Benz G-Class revealed
Mercedes has already released official images of the G-Class interior. The car will get an extra-wide screen stretching from the instrument cluster to the middle of the car, serving as both a digital dashboard and infotainment screen. However, this will only be available on higher trim levels - lower trims will get traditional dials.
Mercedes-Benz G-Class interior revealed ahead of January launch
The car will be revealed to the world on 15 January - the first day of the Detroit motor show. The new version of Mercedes's square-jawed off-roader, which first arrived in 1979, will go on sale in the UK in the spring.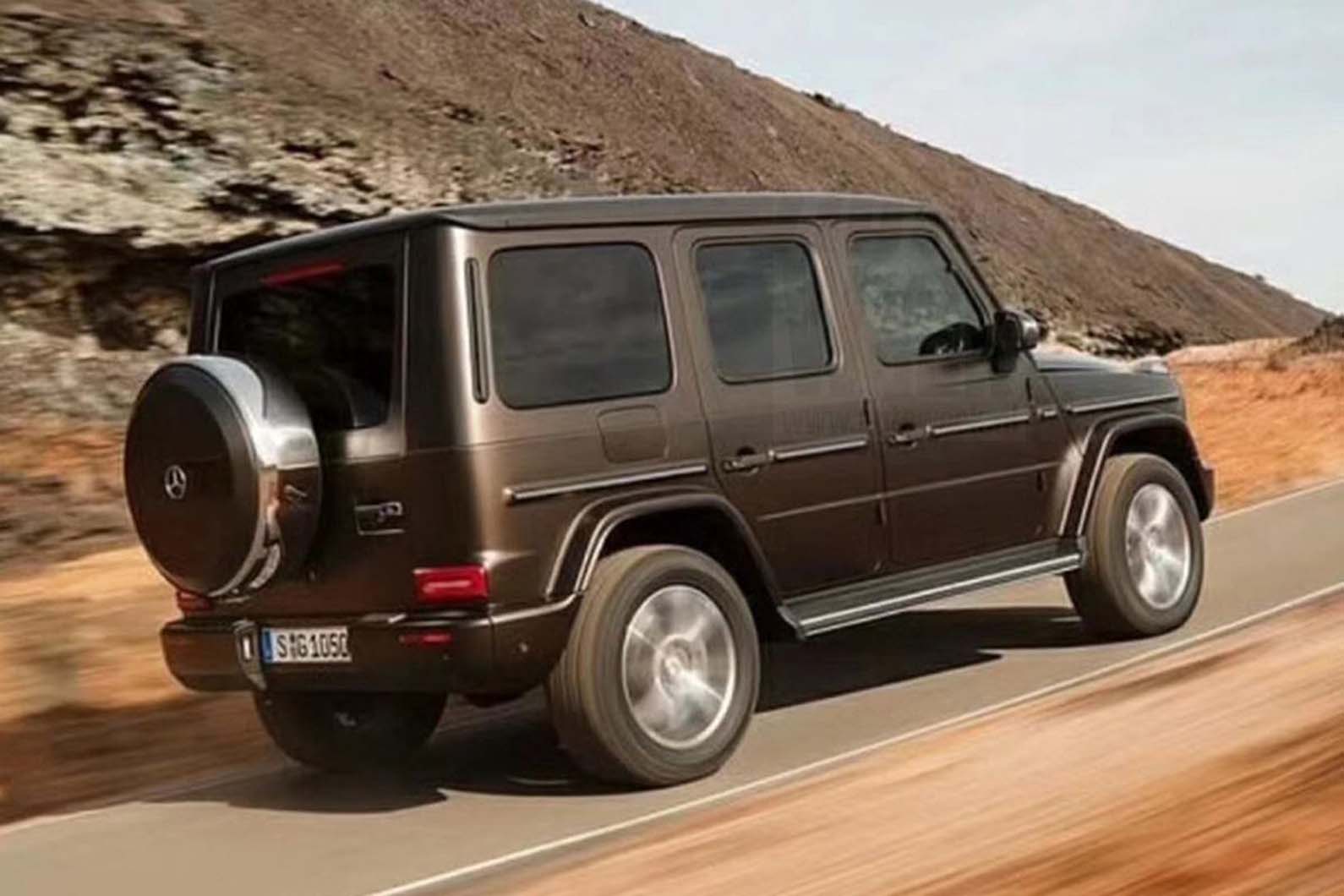 The technology fitted to the G-Class is claimed by some insiders to secure the future of the G-Class well into the second half of the next decade. Much of the electronic architecture will be shared with the S-Class.
Why G-Class outlived the Land Rover Defender
The new G-Class has adopted a completely fresh design and a contemporary aluminium construction. The move, Mercedes officials say, helps contribute to a 160kg reduction in kerb weight over today's mostly steel-bodied model while providing a 30% increase in torsional rigidity.
The military-grade off-roader also receives a widened chassis with new front suspension as well as adjustable damping. A new electric architecture supports a widened range of driver assistance systems.