The 2017 Honda CR-V has been revealed at the LA motor show shortly ahead of it going on sale in the US. However, it won't reach the UK until late 2017 at the earliest.
Visual highlights on the new car include LED lights front and rear, a longer bonnet and narrowed A-pillars for improved visibility. The car rides on 18 or 19in alloy wheels and sits higher than the current model.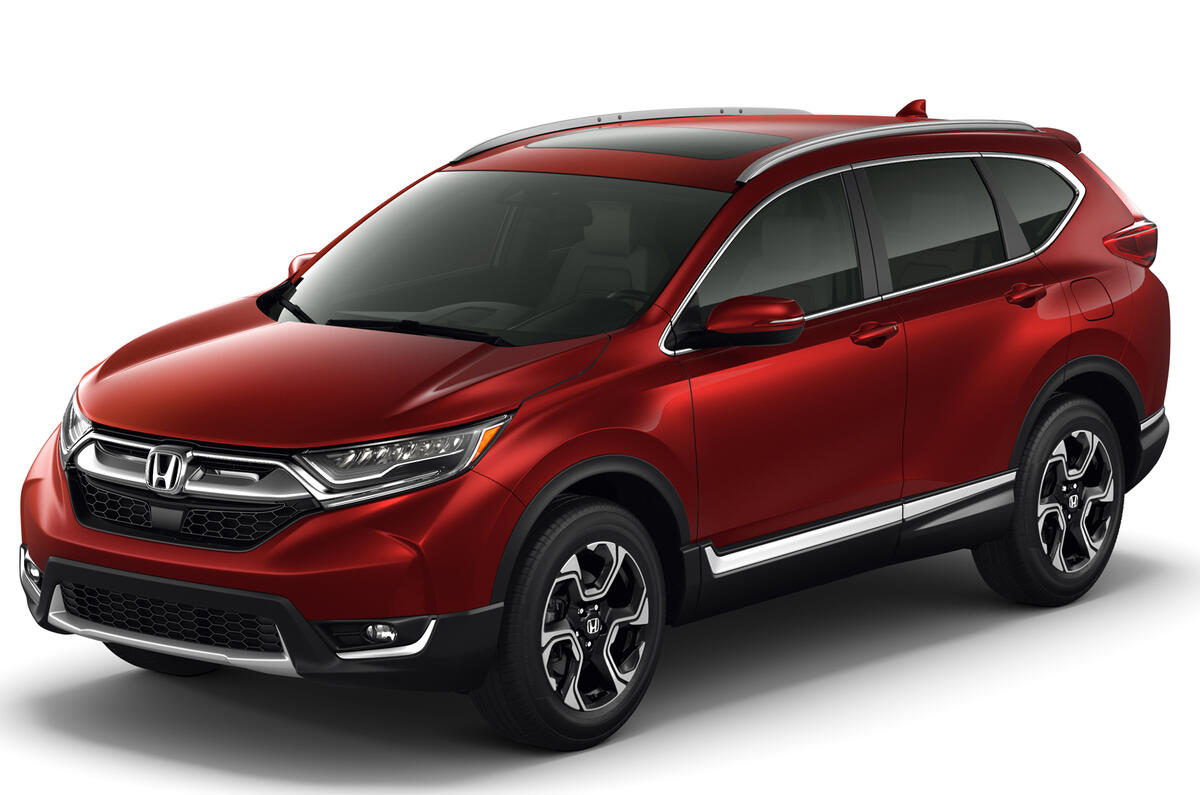 The fifth-generation mid-sized SUV has an all-new platform and features turbocharged powertrain options for the first time. Wider, and with a longer wheelbase, it has more sculpted styling than the current CR-V, and reflects Honda's desire to make the car a more premium product than its predecessor.
A Honda UK spokesman previously suggested to Autocar that the new CR-V represents a bid to rival more premium products such as the Land Rover Discovery Sport and Volvo XC60.
"The CR-V is a massive pillar for us," he said. "I'm not sure that HR-V in the UK will ever become a four-wheel-drive car; most people in this segment will vote with their feet and buy two-wheel drive. So if we can assume that HR-V will only ever be two-wheel drive, then you've got to come up with a different proposition [with the CR-V].