You are looking at Porsche's new mid-engined 718 GTS models, which are on display at the LA motor show as the most driver-focused variants of Stuttgart's current Cayman and Boxster line-ups.
First revealed in the series of photographs shown here, the new roadster and coupé pairing's boxer engine receives a new intake system and changes to its turbocharger. Power output duly climbs by 15bhp beyond the less heavily tuned version of the engine used by the 718 Boxster S and 718 Cayman S at 361bhp.
This provides the new 718 Boxster GTS with 35bhp more and the new 718 Cayman GTS with 25bhp more than their predecessor models launched in 2014, both of which ran the same naturally aspirated 3.5-litre flat six-cylinder but with respective outputs of 325bhp and 335bhp. Torque is also up 37lb ft over the old Boxster GTS and Cayman GTS at 317lb ft on a band of revs between 1900 and 5000rpm.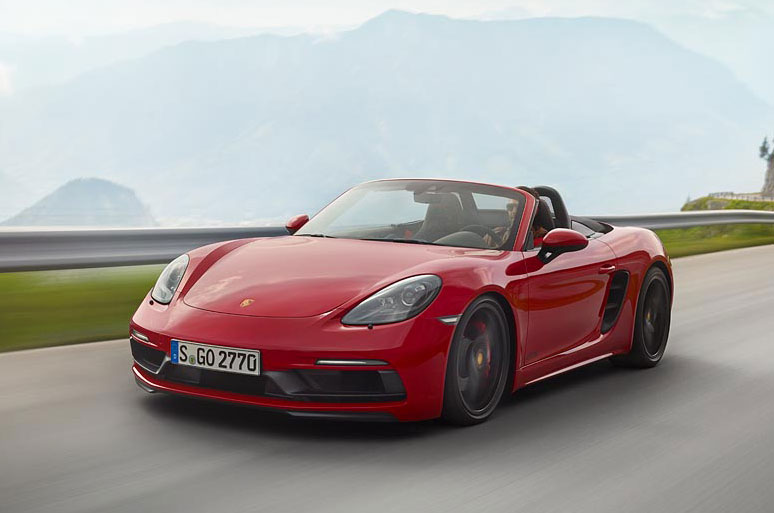 The increased reserves are channelled through a standard six-speed manual gearbox or optional seven-speed dual clutch automatic via a mechanical rear differential and electronically controlled torque vectoring function to the rear wheels.