Genesis has unveiled its latest model, the G70, in a move that will see Hyundai's nascent upmarket brand further challenge Audi, BMW, Infiniti, Jaguar, Lexus and Mercedes-Benz for premium sales in selected markets from late 2017.
The distinctively styled saloon, on display at the LA motor show, will initially be denied from the UK, but Autocar can confirm that Genesis is working to introduce various models to European markets, including Britain, by the end of 2021.
"We're aware of the potential of the UK market, but the focus right now is further establishing the Genesis brand in Korea, the US and China. Our longer-term strategy calls for Genesis to be present in Europe, but it will take a little time before we are ready," says Soo Kim, head of product planning for the G70.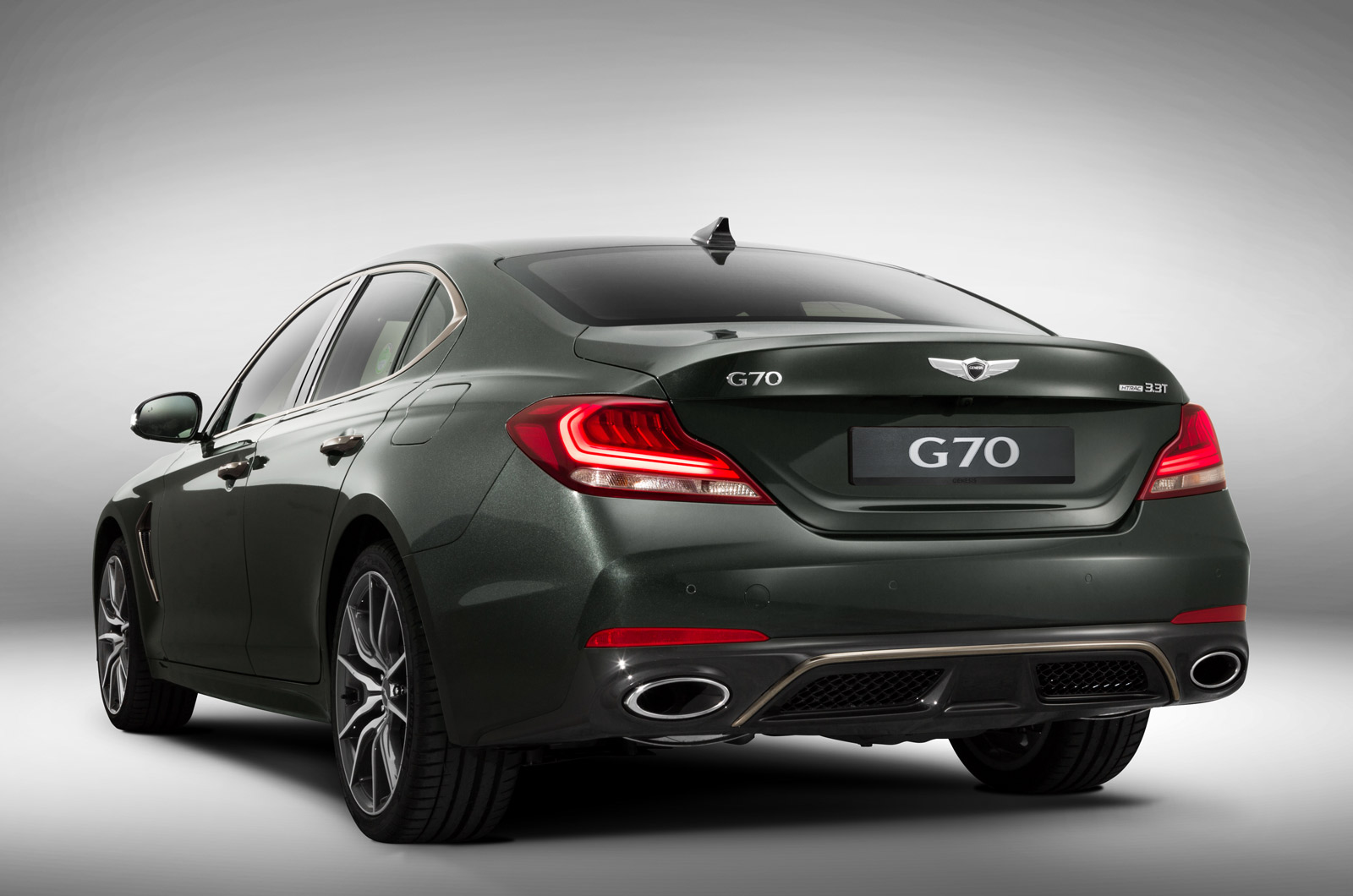 Conceived as a direct competitor to the Audi A4, 3 Series, Q50, Jaguar XE, Lexus IS and Mercedes-Benz C-Class, the G70 will offer three turbocharged engines when sales begin, including a headlining 3.3-litre V6 petrol and a 2.0-litre four-cylinder direct-injection petrol unit, as well as a 2.2-litre four-cylinder common rail diesel, in both rear and four-wheel drive.
Revealed at a media presentation held in the Korean car maker's new design studio at its Namyang research and development centre on the outskirts of Seoul, the G70 rides on a newly developed rear-wheel-drive platform, elements of which are shared with the recently introduced Kia Stinger.
In range-topping 3.3-litre V6 petrol guise, which produces 365bhp and 383lb ft of torque, the four-wheel-drive G70 Sport AWD is claimed to outperform the highly regarded BMW 340i xDrive for straight-line speed, with an official 0-62mph time of 4.7sec and a 168mph top speed. The engine channels its power through a standard eight-speed torque converter equipped automatic gearbox.
By comparison, the 340i xDrive uses a turbocharged 3.0-litre in-line six-cylinder petrol engine with 321bhp and 332lb ft of torque. It also uses an eight-speed automatic for an official 0-62mph time of 4.9sec and limited 155mph top speed.