Although successful in the USA and the Middle East, Infiniti is still trying to stand out in the British and European markets. Nissan's luxury arm believes it can change that with its forthcoming QX50 premium SUV – and the use of some innovative technology.
Previously, Infiniti has attempted to make its models stand out through bold design. But with the QX50, which was first shown in concept form at the Detroit motor show in January, the firm is presenting itself as an innovation carrier.
First Infiniti QX50 sighting shows Detroit concept influence
We were given the chance to sample the QX50, and its new variable compression engine, at Nissan's test centre around an hour south of Phoenix, Arizona, where the would-be Jaguar F-Pace and BMW X3 rival is being honed.
Infiniti launches 'revolutionary' compression petrol engine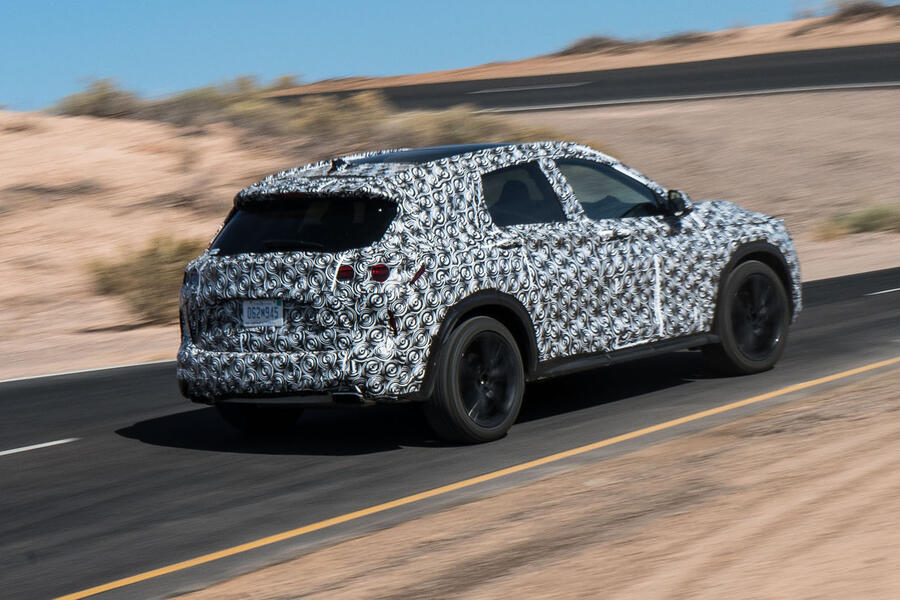 How the QX50's variable compression engine works
The midsized SUV is set to be the world's first production vehicle with a variable compression engine, dubbed VC-Turbo. Effectively, it controls the combustion process within the cylinder and decides how powerfully or economically the engine works under the various load requirements. The result, Infiniti claims, is an engine that can boost efficiency by up to 25%, with increased power and torque.
Insight: why Infiniti's new petrol engine could be the breakthrough the company needs
Chief engineer Shinichi Kiga has led the development of the VC-Turbo engine, having researched variable compression technology for around 20 years. "I knew that it was possible," he said. "I'm convinced it will become a major technology trend in the years to come for internal combustion engines." As with Mazda's pursuit of compression ignition technology, Infiniti believes that electrification is not the only way to improve the efficiency of car powertrains.