The Mercedes-Benz CLS four-door coupe sits between the Mercedes-Benz E-Class and the Mercedes-Benz S-Class in the firm's model line-up – and that placement is set to be clearer than ever with the third-generation model, due to go on sale next year.
The newest version of the four-door coupe, which will be unveiled at the Los Angeles motor show in November, is built on the same MRA rear-wheel- drive platform as the E-Class, but its engines, driver assistance systems and other interior options – such as the twin-screen 'Widescreen Cockpit' system - are taken from the S-Class.
That, according to Mercedes engineers, makes the third generation CLS an "explicit connection" between the two cars – while an exterior design overhaul is intended to further develop the machine's unique, sporty character.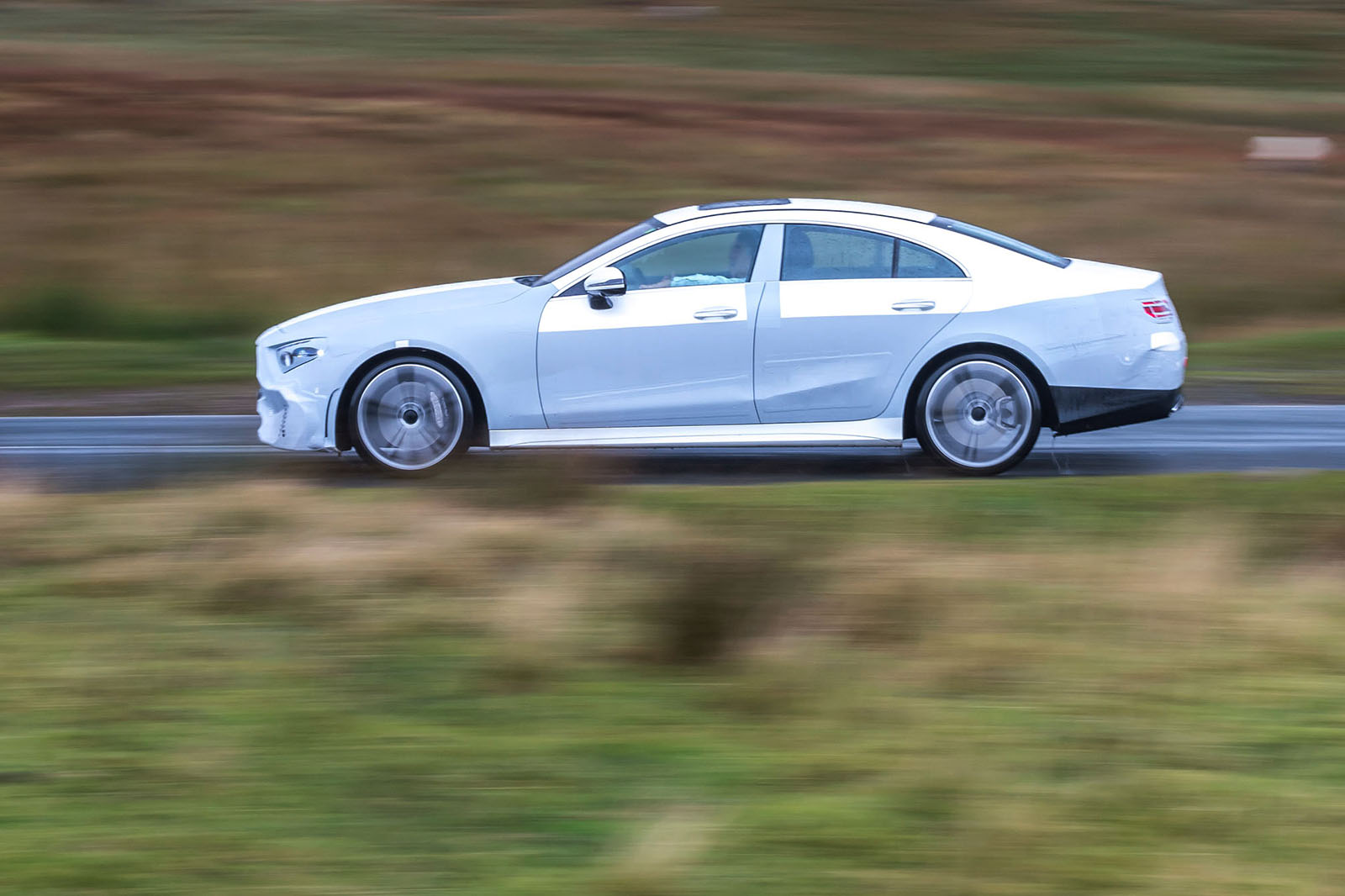 To get an early glimpse into how that has been achieved, Autocar was given passenger rides in both petrol and diesel versions of the first production trial cars on the North Yorkshire moors recently. While largely finished in terms of manufacturing, there is still fine-tuning to be done on set-up and systems programming.
Both cars were sporting camouflage elements, with certain interior details concealed, but it's clear the CLS has been heavily revamped both outside and in. Mercedes promise that it will like "like no other Mercedes", with a design that will highlight the sporting feel of the car.
Mercedes faces an interesting challenge developing the new CLS. The car has two distinct customer bases: those after a dynamic but luxurious four-door coupé and those (particularly in China) who want a luxury car with the style of a dynamic four-door coupé.