The Infiniti QX50 SUV, an upcoming BMW X3 rival, has been seen testing in public for the first time ahead of a global launch next year.
Spotted in California, US by eagle-eyed Autocar reader Richard Hamilton, the test cars show that the final production model will stay true to the design of Infiniti's 2017 Detroit motor show concept (see gallery).
The QX50 will be the first Infiniti to feature the brand's innovative brand's innovative variable compression turbo (VC-T) engine. Company boss Roland Krueger told Autocar in Detroit: "We have to look at technology for customers, and this engine offers the performance of a V6 with the fuel economy of a four-cylinder diesel".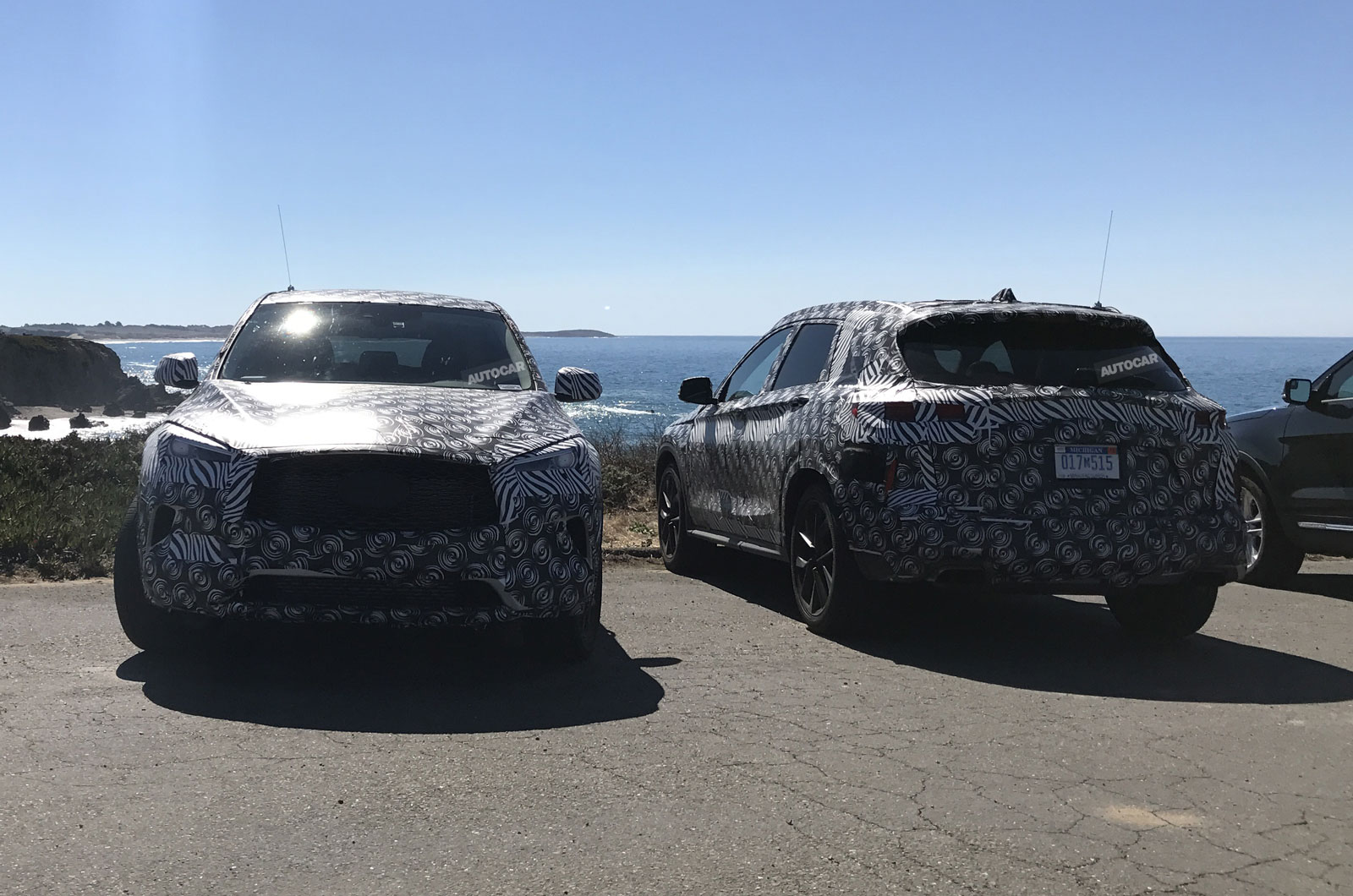 In the UK, Infiniti has often been at a disadvantage due to many of its models being petrol-powered in diesel-focused markets. However, the arrival of the VC-T 2.0-litre petrol engine should help alleviate that. "That's exactly the positioning we're looking for," said Krueger.