When the i8 came to me with barely more than delivery miles on the clock last spring, I wrote a long list of questions it would need to address before it headed back to BMW.
Nearly a year and 15,000 miles later, the answers are in and could scarcely be clearer. 
Some were simple: did having a hybrid drive actually result in better fuel consumption than you might expect in rival products? After 11 months at a true average of more than 40mpg where I expect the class average is below 30mpg, there is no question. The best and worst the i8 achieved both came while others on the Autocar team were using it – one driver coming within a whisker of 50mpg, another achieving 18.3mpg. 
Another question was conceptual: could the i8 manage what the original M1 and Z8 had failed to achieve 
and be a BMW that sat comfortably and credibly in what is today the marketplace above £100,000?
 Here, the answer is more mixed. If you look at the depreciation the car has suffered, it's clear the market remains unconvinced by the idea of
a six-figure hybrid BMW, especially one powered by a three-cylinder Mini engine, however clever its tech and however attractive its carbonfibre and aluminium construction may be. 
But if you ask me if it felt like a £100k car, I'd say that with the sole exception of an interior with too
 few special touches and too much scavenged from the generic parts bin, it did, with space to spare. Not once did I feel short-changed by that engine: I loved its noise and don't understand those who wail about its sound being synthesised. The sound of every mainstream car today has been artificially modified in some form or another and is, therefore, synthesised. The i8 sounds great. Its performance is also good enough, just, to live in the £100k world. On paper, it looks only moderately quick, but bare figures conceal the immediacy of the response brought by the hybrid drive and the complete lack of turbo lag. The way it delivers its torque means that even a gearbox with just six gears seems no more or less than what is required. 
But perhaps the question that took longest to answer was simply what kind of car this was. Superficially, it seems easy: it's aiming for the same space as the Porsche 911, Jaguar F-Type R and Audi R8 but arriving from a different direction thanks to its highly innovative powertrain and construction. And I think most would buy that explanation. But I don't see it like that at all.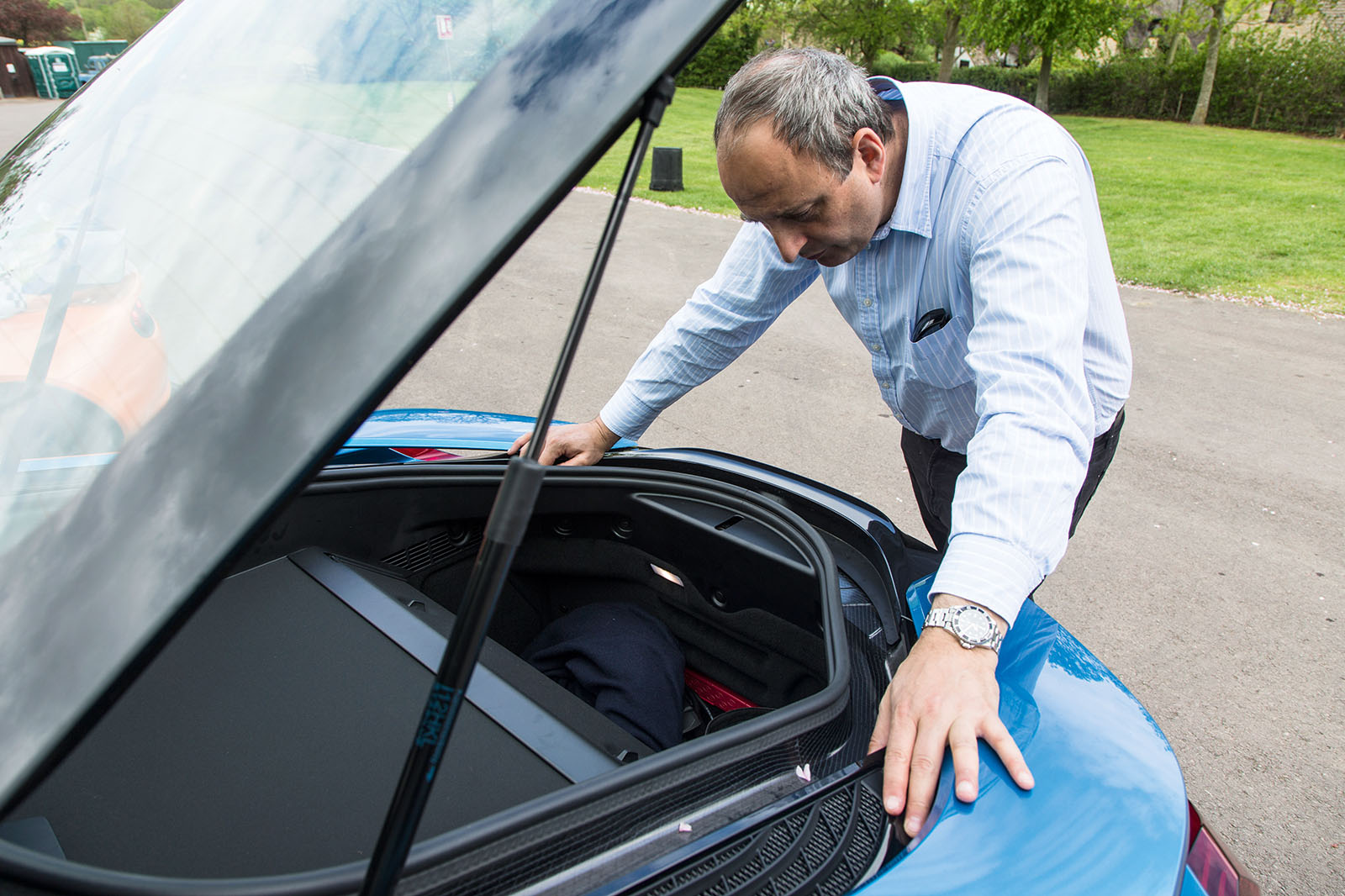 Those cars are all better to drive than the i8, in the sense that if you flung any one of them down a decent road or around a track, you'd return with a bigger smile on your face. The i8's wheelbase is too long, its tyres too skinny, its mind too focused on the bigger picture to excel in such
 a narrowly defined scenario. But look at how these cars are actually used almost all the time, by almost all the people who drive them: long motorway journeys, commuting into town, big trips in Europe, even school runs. In these real-world scenarios, the i8 is very hard to beat indeed.