The new 503bhp V8-engined Aston Martin Vantage has been shown in public for the first time at the LA motor show.
The model is described by its designer as a "statement car" that showcases a more individual and confident direction.
Aston Martin's two-seater follows the Aston Martin DB11 as the second product of the British firm's 'second-century plan', under which it will launch seven new cars in seven years. To ensure sufficient separation between the models, Aston is taking a bolder approach for each design.
How James Bond's DB10 contributed to the new Vantage
The firm has revamped its entry-level model with an "analogue" approach that puts the focus on providing a direct, engaging drive, and that is reflected in the car's exterior and interior design.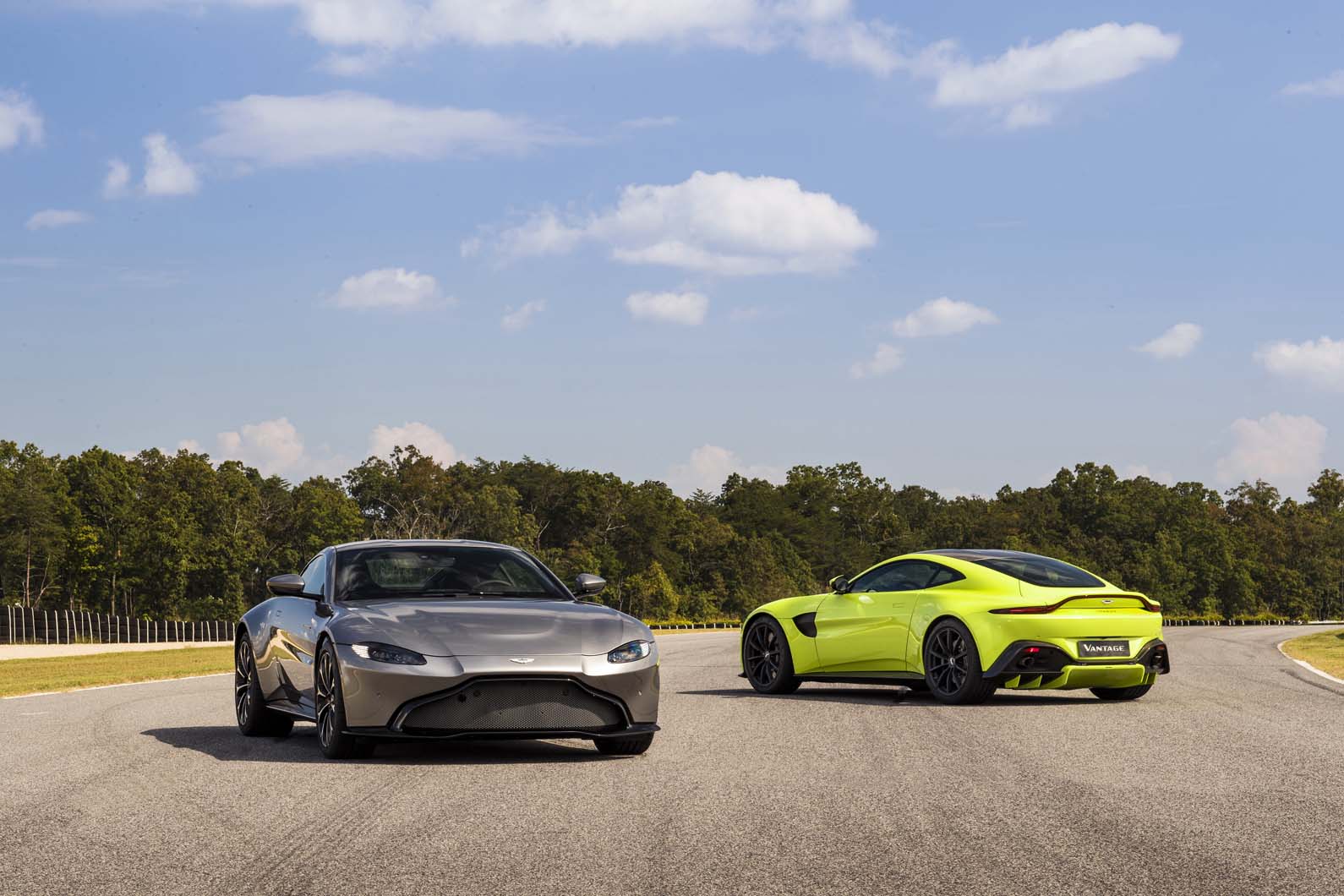 "The design team is trying to push a lot more and show the character of each car," designer Sam Holgate told Autocar. "The Vantage is about being the hunter. It's a car you want to get in and chase down a Lamborghini Huracán or a Porsche 911."
Q&A with Aston Martin's Chief Technical Officer on the new Vantage
The new Vantage's front end is dominated by the lowest-sited functioning grille to have been used on a mainstream production Aston Martin.
The bonnet is a single clamshell design, with minimal shut lines. The turbocharged V8 engine doesn't require air vents cut into the bonnet, although a slight bulge has been employed to link the car to the old V12 Vantage design and to create room for under-bonnet airflow to the turbo.