Keeping track of new cars and knowing when they're due to go on sale can be tough, especially if you're only interested in EVs.
There are so many due to arrive over the course of the next twelve months, so it's worth discovering how long you'll be waiting for the one you want to go on sale.
2020 produced an influx of major new models from mainstream manufacturers, including the Volkswagen ID 3, Honda E and Vauxhall Corsa-e, despite an ongoing global health emergency, as well as the first models from new brands, such as the Polestar 2. 2021 looks to be even more stacked, as manufacturers work hard to meet increasingly tough emissions rules with the introduction of more all-electric models.
New Cars 2020: what's coming this year and when?​
Here's our comprehensive list of what EVs are coming when in the car industry.
Summer 2021
An electric version of BMW's X3 SUV, the iX3 made its debut in mid-2020 with a new rear-wheel-drive powertrain comprising a single electric motor. It closely resembles the petrol-powered X3, rather than taking any design inspiration from the more radical i3 or i8, and is only the company's second pure-electric car. The motor develops 282bhp, has an 80kWh battery and is capable of delivering 285 miles of WLTP-certified range. Two versions will be offered from launch: the Premier Edition will cost £61,900, and the Premier Edition Pro will cost £3,000 more.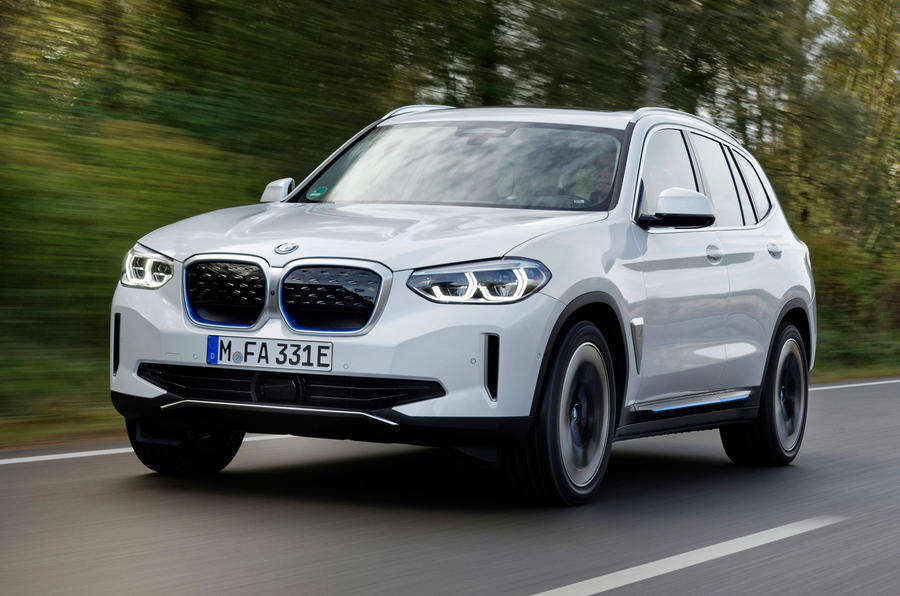 Although it was hoped that production could begin in time for the first deliveries to be completed in 2020, the Lotus Evija has now been pushed back until the middle of 2021. Even so, the Evija has already sold out its first year allocation, despite costing £2.04 million each and build slots requiring a £250,000 deposit.
While Lotus has yet to confirm performance details, it is reportedly targeting a 0-62mph time of under three seconds, a top speed of over 200mph, and a 0-186mph sprint of less than nine seconds. Multiple electric motors will deliver all-wheel drive and a peak 1973bhp output, making it more powerful than both the 1479bhp Bugatti Chiron and 1888bhp Pininfarina Battista. We've already driven the prototype, and it showed its hugely impressive performance.