Keeping track of new cars and knowing when they're due to go on sale can be tough, especially if you're only interested in EVs.
There are so many due to arrive over the course of the next twelve months, so it's worth discovering how long you'll be waiting for the one you want to go on sale.
2020 produced an influx of major new models from mainstream manufacturers, including the Volkswagen ID 3, Honda E and Vauxhall Corsa-e, despite an ongoing global health emergency, as well as the first models from new brands, such as the Polestar 2. 2021 looks to be even more stacked, as manufacturers work hard to meet increasingly tough emissions rules with the introduction of more all-electric models.
New Cars 2020: what's coming this year and when?​
Here's our comprehensive list of what EVs are coming when in the car industry.
April
The concept version of Audi's upcoming mainstream electric SUV was revealed at 2019's Geneva motor show, but a production version isn't set to arrive until 2021 as the firm's fifth electric model. It borrows styling from the E-tron SUV and will slot in beneath the Q5 in terms of size.
It will use Volkswagen Group's MEB platform, rather than the adapted MQ platform used by the larger E-tron. Twin motors will provide all-wheel drive and up to 302bhp - around 100bhp less than the full-sized E-tron but 100bhp more than MEB-based hatchbacks like the VW ID.
Prices are expected to start at £40,000, with top-of-the-range models set to cost in the region of £50,000. Deliveries are scheduled to begin in the autumn, and a coupé-styled Q4 Sportback e-tron is expected to follow a year later.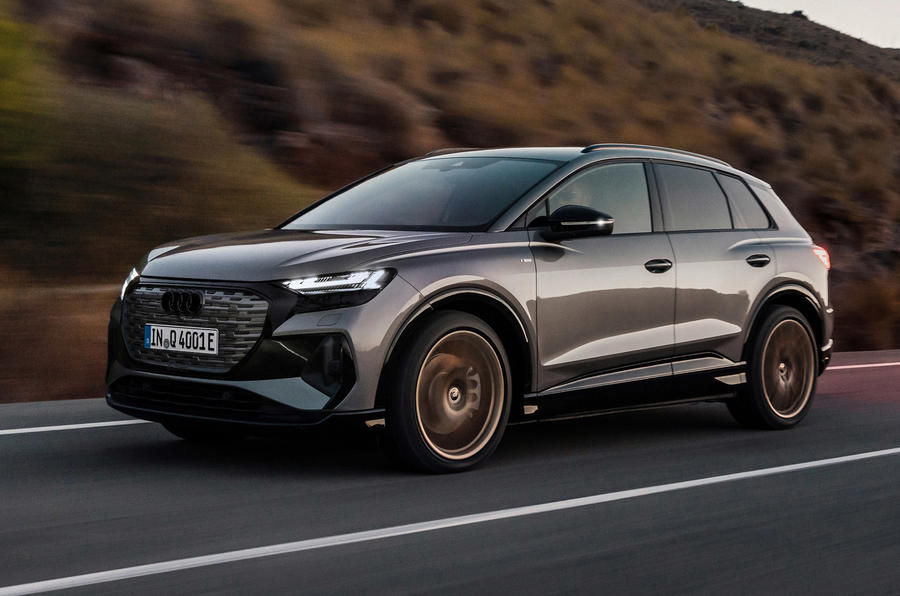 May
Although it'll make its first appearance in RS form, the standard E-tron GT's main task will be to provide competition for the Porsche Taycan. Meeting the benchmarks set by the Porsche shouldn't be a stretch too far as the E-tron GT is based on the same platform, and our early go in a prototype model suggested the driving experience should be similar. Funny that.
The standard -E-tron GT quattro has an electric motor on each axle producing 235 and 429bhp respectively, although combining the pair only equates to 469bhp and 465lb ft. That said, there is a boost function that lifts this to 523bhp for 2.5 seconds, available during launch control for a 0-62mph sprint of 4.1 seconds.