Keeping track of new cars and knowing when they're due to go on sale can be tough, especially if you're only interested in EVs.
There are so many due to arrive over the course of the next twelve months, so it's worth discovering how long you'll be waiting for the one you want to go on sale.
2020 produced an influx of major new models from mainstream manufacturers, including the Volkswagen ID 3, Honda E and Vauxhall Corsa-e, despite an ongoing global health emergency, as well as the first models from new brands, such as the Polestar 2. 2021 looks to be even more stacked, as manufacturers work hard to meet increasingly tough emissions rules with the introduction of more all-electric models.
New Cars 2020: what's coming this year and when?​
Here's our comprehensive list of what EVs are coming when in the car industry.
February
The luxury van-based MPV made its official debut back in August, but isn't set to reach UK forecourts until early this year. It's one of the first in its class to go on sale and borrows much of its styling from the conventional V-Class model.
A range of 213 miles is promised, along with a choice of seating configurations and prices starting from just over £70,000.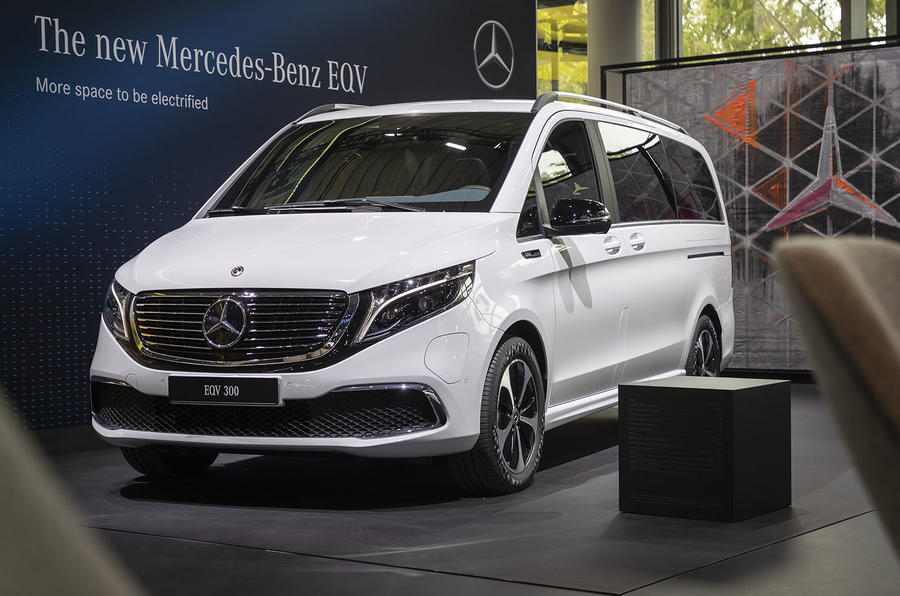 The company's very first electric vehicle, the XC40 Recharge, paves the way for what will quickly become an entire range of EV-adapted versions, rather than brand-new ones designed around batteries and electric motors. That means an electric XC90 will follow.
Hardware will be shared with the Polestar 2, which has already arrived on UK shores, with customers having to wait until the tail end of 2020 to see the XC40 Recharge on the road. It delivers 402bhp from twin electric motors and promises 248 miles of range. Pricing has been revealed at £53,000 - nudging the Recharge over the government's updated plug-in car grant maximum cost - although First Edition models cost a chunky £59,985.