The Polestar 5 has been revealed ahead of its 2025 launch, touting brand-new rapid-charging technology and huge performance potential as a "company-defining project".
The new Porsche Taycan rival, unveiled at the firm's 'Polestar Day' in Los Angeles, is the first model to be built on a new scalable aluminium architecture that's bespoke to Polestar and has been engineered in the UK at the firm's development centre at Horiba MIRA.
The 5 is one of a series of new Polestars that will arrive over the next two years, including the new Polestar 3 and Polestar 4 SUVs that will launch in 2024. The 5 will follow in 2025 and then its architecture will be used for the new Polestar 6 roadster in 2026.
Polestar has confirmed the electric car's new rapid-charging technology allows for 100 miles of range to be added in just five minutes without degrading the life of the battery.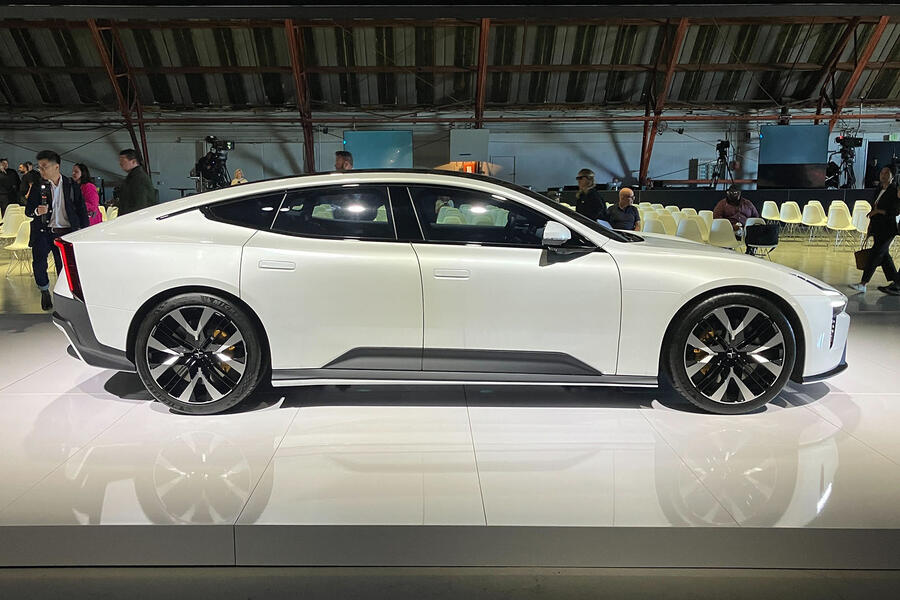 This technology, called extreme fast charging (XFC), is a collaboration between Polestar and StoreDot, a charging company that Polestar has invested in. StoreDot pioneered XFC initially on a mobile phone that could be fully charged in five minutes. XFC can be integrated into existing battery technology and does not require "a battery pack design revolution", according to Polestar.
The technology is currently in the test engineering phase and Polestar and StoreDot plan to be able to demonstrate it in 2024 on a full-sized working 5 prototype.
"It's a game-changer as it uses traditional lithium ion and then adapts it for fast charging," StoreDot CEO Doron Myersdorf told Autocar. StoreDot manufactures the lithium ion pouch cells with silicon anodes but is investigating using it on hard-case prismatic cells too.
Polestar has confirmed a power output for the 5 of 874bhp and 663lb ft of torque from its twin electric motors, which provide four-wheel drive. The more powerful rear motor produces 604bhp alone and the electric architecture is 800V.