The rate at which Chinese cars are improving is unprecedented. Twenty-five years ago, China was knocking out models like the Lubao CA6410 – essentially the front end of an Austin Montego, mated with the rear end of an Austin Maestro, with a Toyota engine thrown in up top for good measure.
But today, via decades of economic growth, a few copycat creations and concentrating firmly on electric cars, Chinese models are up there with the best in the business.
They tend to be among the cheapest and most reliable cars on the market, while the latest EVs from China also top the charts of the most efficient electric cars too.
And don't think it's all price-driven pragmatism either. They're catching up with European, Japanese and Korean efforts in terms of interior quality and driving fun too.
Below you'll find our favourite cars from Chinese companies that are either currently on sale or coming soon to UK roads.
The best Chinese cars
MG 4
The car that really changed things for MG. The 4 truly shuffled SAIC's brand from builders of cheap-but-boring transportation devices with long warranties and tempting finance offers to a car manufacturer of note (again).
The MG 4 is a car that doesn't need a qualifier or explanation, it's just brilliant on its own. Key to this experience is the way it drives. It flows well, with strong, reassuring brakes and a RWD platform that provides a bit of fun when poked.
The interior is sensible and well laid out too. The heating controls are easier to use than in the Volkswagen ID 3, and the electric range pegs it as one of the most efficient electric cars on the market, even in our real-world testing.
It's even available as a dual-motor all-wheel-drive hot hatch called the MG 4 XPower. Despite the added traction and power, it's not quite as fun as the regular car. But there are very few other options out there that offer 429bhp for under £40,000.
Xpeng P7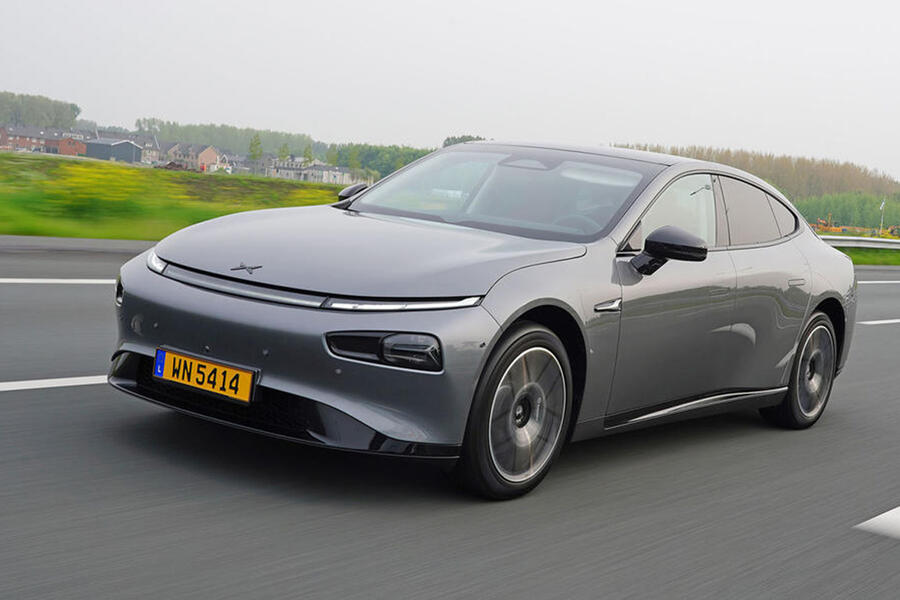 China's answer to the Tesla Model 3 is from a company that quietly expanded into Europe in 2021, with plans to enter the UK in the near future.
The P7 borrows heavily from the Palo Alto playbook. So it's a saloon with rear-wheel-drive and four-wheel-drive variants, and comes with different battery sizes and power options. Top banana is the Performance version with 466bhp and a range of 358 miles.
It's not just about the numbers, though. The steering has fluency that some newer car brands lack and the hammer of electric torque makes for easy progress.