As motor shows go, Detroit's North American International Auto Show of 2018 has been one of the strangest in living memory.
In a sense, the local daily press's simplistic forecasts were spot-on: this was an extraordinary combination of high profile, million-selling American truck launches (count 'em: Ford Ranger, Chevy Silverado, Dodge Ram and Lincoln Navigator, sort of) accompanied by the biggest, boldest promises yet that a crop of autonomous and electrified American cars are just around the corner. They'll be with us so soon, in fact, that in barely four years Ford promises to have blown $11 billion in putting them on owners' driveways. Or starting to at least.
In truth, this show could almost have been called Ford's Detroit. The Blue Oval not only promised to double its spending on new-age cars by 2022, but revealed a revolutionary decision to produce a cohesive strain of "performance" electric cars — starting in 2020 with a sporting, Ford Mustang-influenced SUV called Mach 1 — and moving on through its most iconic models with the same approach.
Ford Mach1 confirmed as hot electric SUV
For this second generation of electrified cars it has boldly decided to ditch the idea, embraced by most other mainstreamers, of making battery electric cars and hybrids out of otherwise undistinguished smaller cars. They're money-losers, according to Ford, whereas larger and higher value icons — done right — have better hopes of being sustainable in the market place.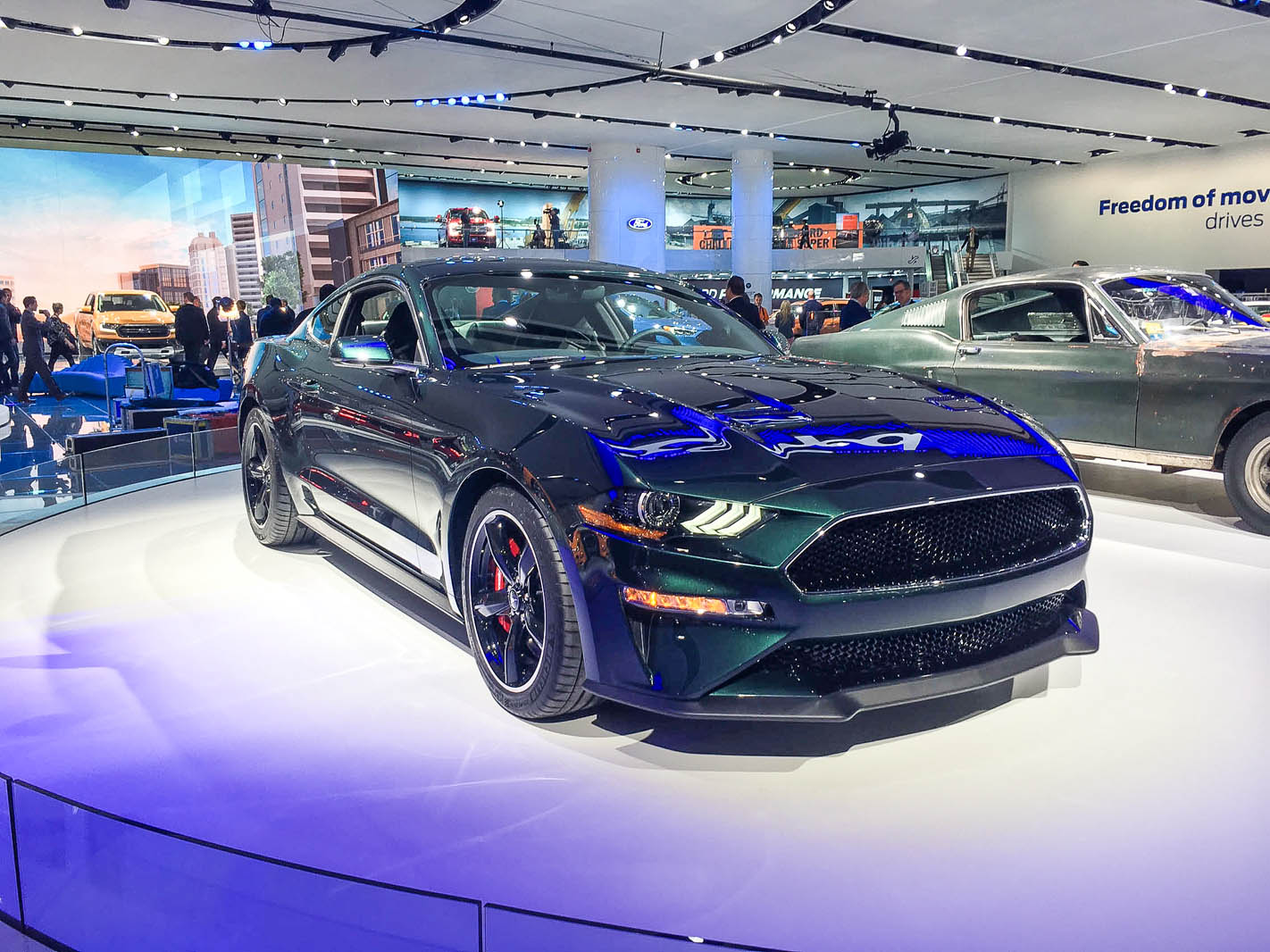 Not that Ford was abandoning traditional performance. It showed two Mustang headline grabbers - a briefly-glimpsed, new generation, fastest-yet 700bhp GT500 that will pop out in 2019 and bring the Shelby name back into Ford's fold, plus the much more complete (and much more affordable) Mustang Bullitt to commemorate Steve McQueen's famous film launched 50 years ago next October. It even unearthed one of the two original Bullitt Stangs to embroider a great story.