The 2018 Honda Insight has been revealed in production form at the New York motor show with a hybrid powertrain that is expected to be offered with the Civic in Britain.
Following the reveal of a pre-production prototype at the Detroit motor show earlier this year, the Insight is being displayed in New York before sales kick-off in the American market. Although the car won't be offered in Britain, the third-generation Insight's electrified powertrain is due to make it across the Atlantic.
The hybrid powertrain, also set for use in the 2018 CR-V hybrid that is scheduled to go on sale in the UK in August, is predicted to join the Civic's engine option list, adding to the existing diesel and petrol options. In the Insight, it offers 155bhp and, according to US tests, up to 55mpg in urban environments.
In the US, Honda's Insight is its direct answer to the Toyota Prius. It uses a more conventional saloon shape than its high-reared predecessor, with the front adopting Honda's aggressive new styling theme, gaining a metallic strip running the full width, tying in with Honda's other US-market models.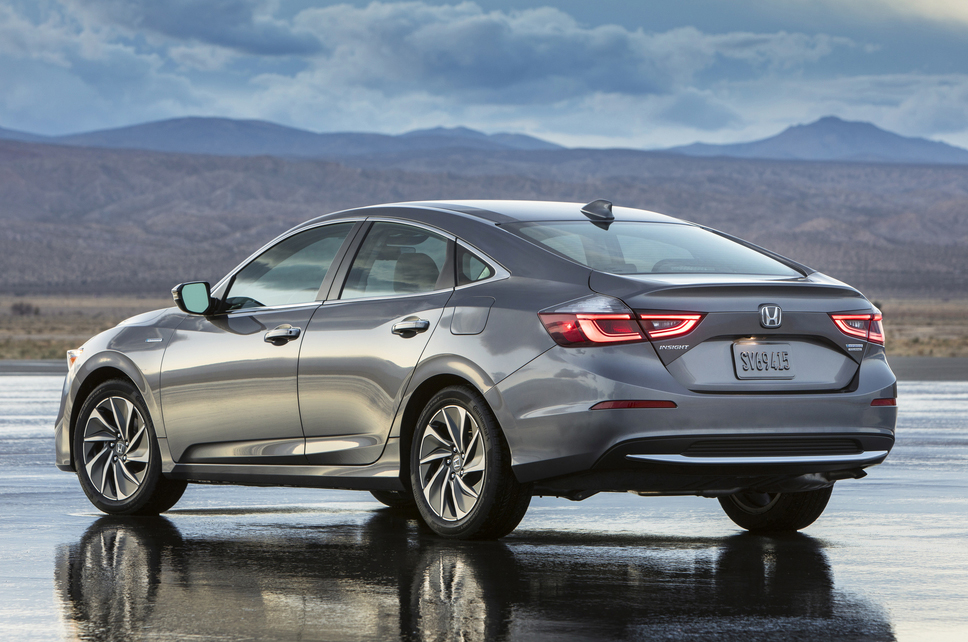 The wheelbase and length of the new car have grown over the previous Insight. The former, now 2700mm, is claimed to give the car class-leading legroom.
Where previous hybrids have been compromised by their electrification, the new Insight will be "a great car in its own right, independent of what's happening under the hood", said Honda's US boss, Henio Arcangeli earlier this year.
"The all-new Insight embodies Honda's approach to creating electrified vehicles without the typical trade-offs."