Infiniti will launch a new electrified vehicle platform that draws on its Q Inspiration concept car, one of five new vehicles that the firm will launch in China in the next five years.
While no details of the new platform or powertrain have been released, Infiniti says that vehicles based on it are expected to be sold in global markets. Ahead of the announcement at the Beijing motor show, the firm had already committed to launching the QX50 SUV in China.
Initially revealed at the Detroit motor show, the four-door Q Inspiration saloon has taut proportions and a coupé-like roofline with a full-length glass roof that extends into the rear window. Up front is a wide grille with tiny, barely visible openings, while the rear sports a smoother, simpler design. It marks a dramatic shift in design direction for Infiniti's next-generation models under the direction of ex-BMW designer Karim Habib.
While the platform that will be developed from it will be electric, the Q Inspiration shown in Detroit was powered by a turbocharged four-cylinder engine, albeit one that benefits from Infiniti's innovative variable compression ratio technology.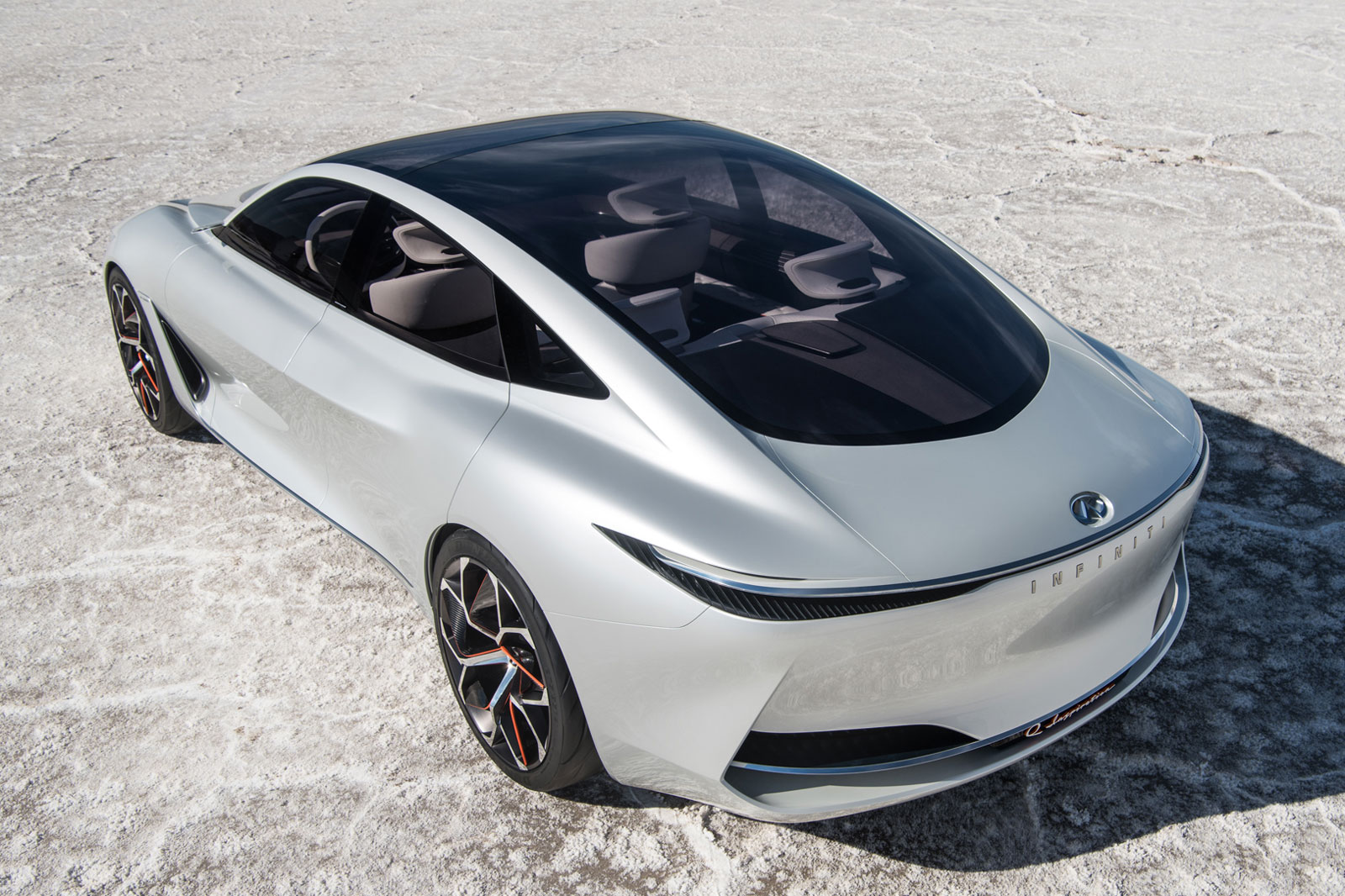 Like the 2.0-litre petrol production engine that was recently introduced in the new QX50 SUV, Infiniti said this VC-Turbo unit can switch between a compression ratio of 8:1 (for performance) to 14:1 (for fuel economy), affording it the performance of a petrol and frugality of a diesel.
Habib explained that the concept's short nose is a nod to the fact it would only use small-capacity powerplants. He said Infiniti cars are making "a shift towards smarter, more compact and less intrusive powertrains".