Hyundai has kick-started its new N performance division in the US with the launch of the Veloster N.
On show at the Detroit motor show as the North American alternative to the i30N, it uses the same turbocharged 2.0-litre four-cylinder engine as its sibling, producing up to 271bhp and 260lb ft.
While the i30N, which has just been launched in Europe, uses a conventional five-door layout, the Veloster retains its unorthodox asymmetric four-door body with two passenger doors on one side.
N has applied a similar raft of performance features, such as more aggressive bumpers and a roof-mounted rear wing, to signal the car's performance.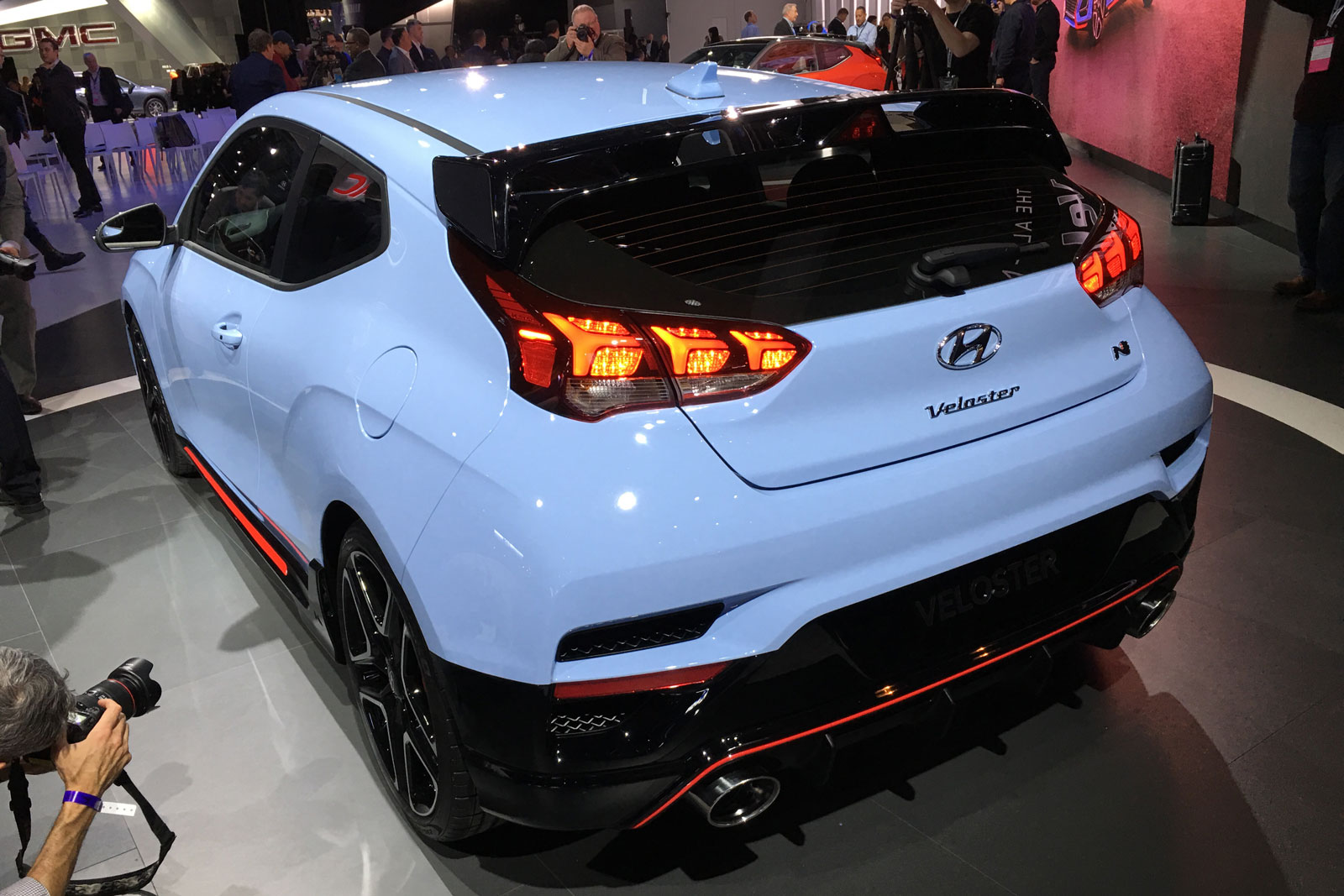 Engineers have equipped the Veloster N with the same electronically controlled suspension as the i30N that features an ultra-aggressive N mode for track driving. The system reduces body roll and adds composure during hard driving.
The front-wheel-drive car is fitted with a limited-slip differential to improve traction, while the powertrain's characteristics can be altered through four drive modes – Normal, Sport, N and Eco - plus an N Custom setting, which offers a mix of settings.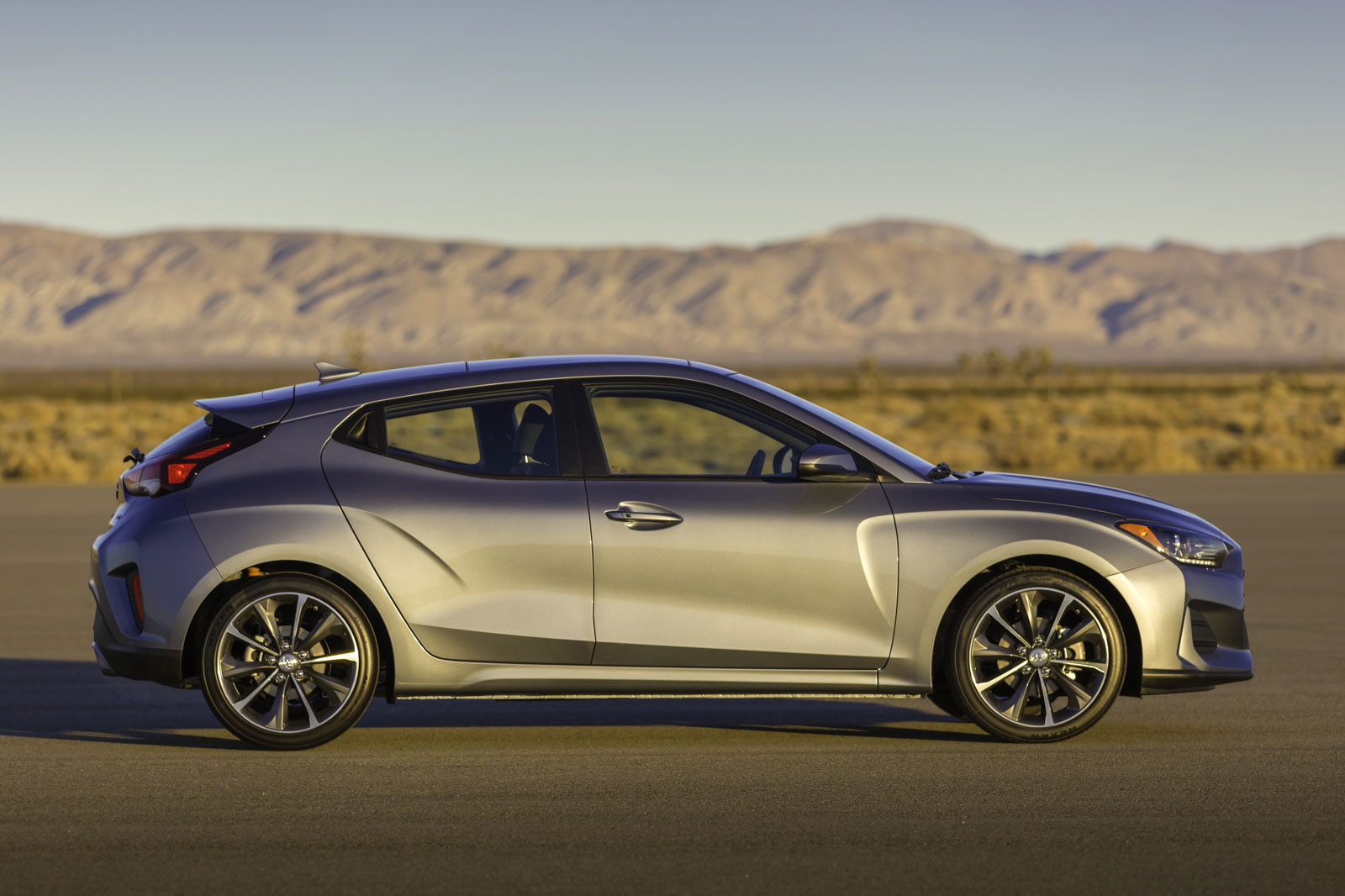 Beneath the N, the latest Veloster range also includes a Turbo model, which serves as a halfway house between the top variant and the regular range. The Turbo has a 1.6-litre engine with 201bhp and 195lb ft, while a naturally aspirated 2.0-litre with 147bhp is also available on the regular car.
Hyundai says it hasn't chosen to introduce the i30N in the US due to the model's similarities with the Veloster N. It gives the same answer for not introducing the Veloster N in Britain.
Hyundai discontinued the Veloster in the UK in 2014 after just three years on the market due to low demand, replacing it with the i30.
More content: