Ford has officially announced the Shelby GT500 at the Detroit motor show, reviving a model the company stopped selling in 2015 as the fastest road-legal Ford Mustang it has ever built.
The super-performance muscle car, which features the iconic tuning firm's famous Cobra logo, uses a further developed and supercharged version of the Mustang GT350's 5.2-litre V8 engine. It will produce in excess of 700bhp, which is more than twice the horsepower of the first ever V8 Mustang of 1967.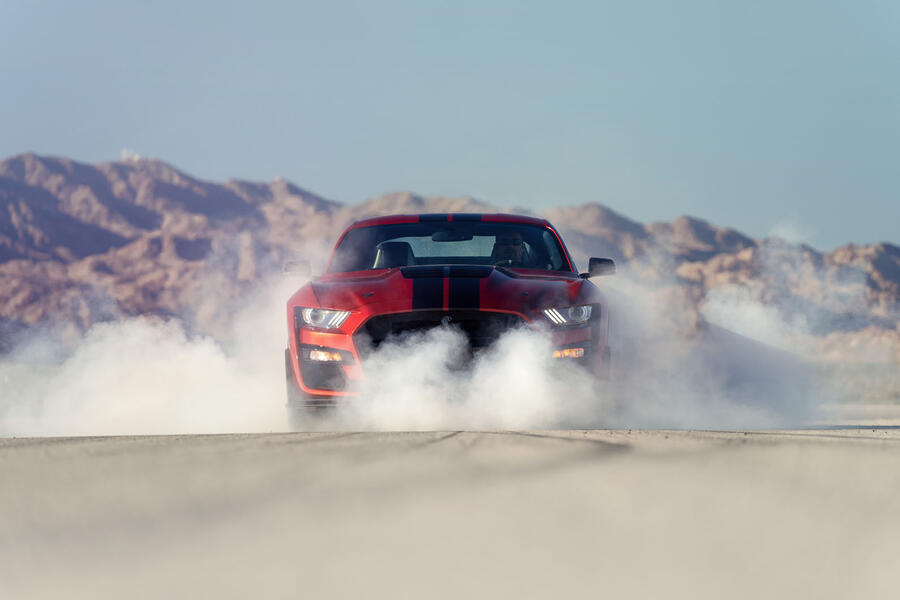 Power is delivered to the rear wheels through a carbonfibre driveshaft and a 7-speed dual-clutch automatic transmission, which was developed with insight from the team that worked on the Ford GT supercar. Ford suggests the combination should deliver sub-100 millisecond shift times. Acceleration from 0-60mph is promised to be in the 'mid-three seconds' and the car should run the quarter-mile in sub-11 seconds.
Ford is promising the GT500 will be a capable car on the track as well as the drag strip, thanks to revised suspension geometry, lighter front and rear springs, and a new electronic power steering unit. It also uses 420mm two-piece brake rotors, the largest of any American sports coupé, along with larger Brembo six-piston callipers for superior braking over the GT350.