The annual Goodwood Festival of Speed returned to Goodwood House - this year celebrating 'the endless pursuit of power' and with a special focus on BMW.
Catch up with what happened on each day below, but first Steve Cropley summarises this year's event.
Steve Cropley's Goodwood Festival of Speed report
As spectators drifted happily away from the 24th annual running of the Goodwood Festival of Speed, it must have struck many that the theme for this year's event — "the endless pursuit of power" — had been unusually well chosen.
Every Goodwood Festival has a theme but this one was closer to reality than usual: the 2016 event featured a better and more potent crop of race cars — plus a larger collection of spectacular road-going supercars — than any seen previously at famous Sussex hillclimb, which for all but four days a year is a quiet single-lane access road connecting Goodwood House to the wooded estate above.
For a while this year it looked as if Lord March's famous luck with weather was going to run out. It rained heavily and unpredictably on the first and third days of this four-day event, and at times spectators had to cope with mud that, while not in the Glastonbury league, was pretty unpleasant.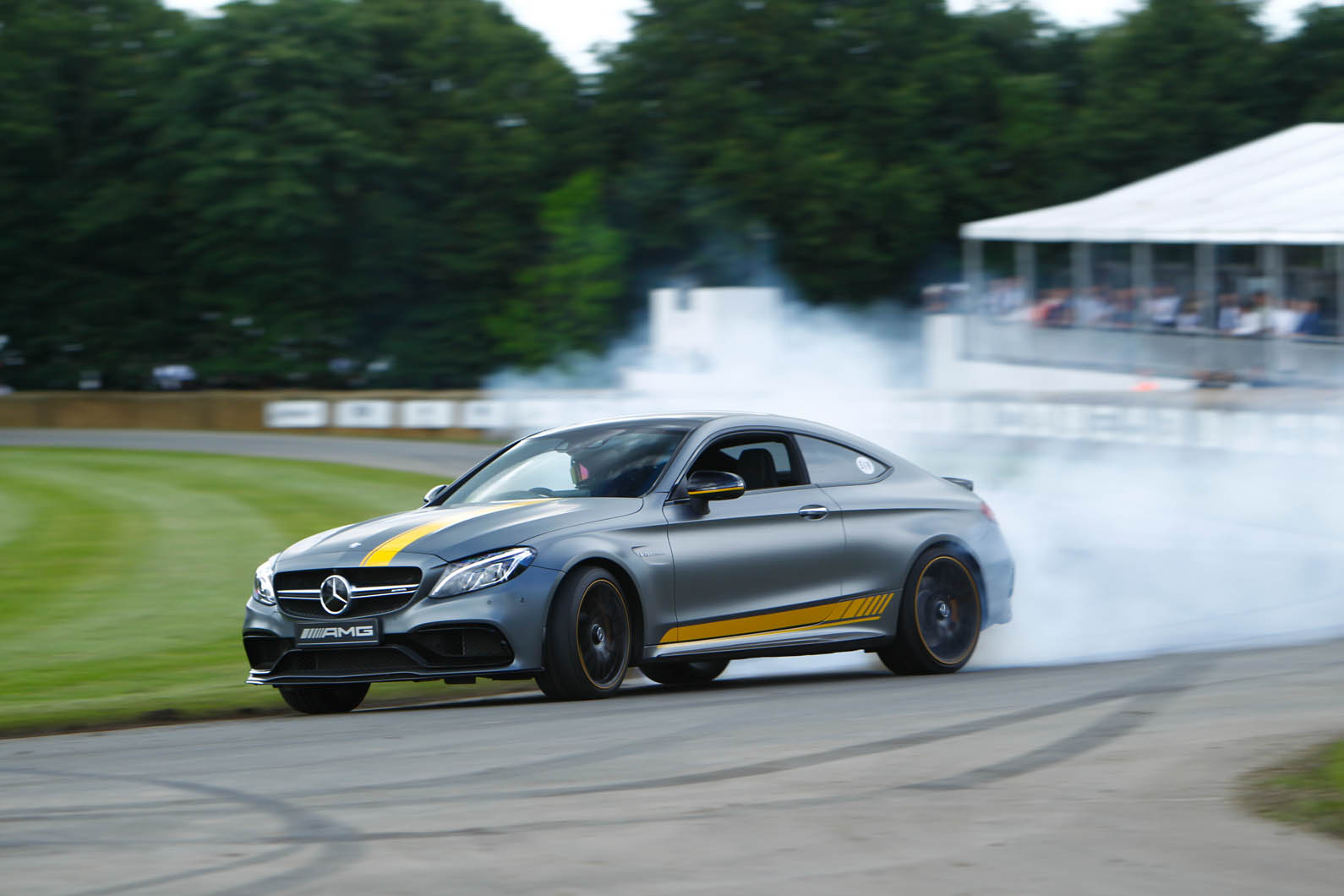 But Goodwood's famous organisation surfaced as it usually does: woodchip shaving were promptly scattered on most walkways — and on Friday and Sunday, at least, the paths and the track were nearly always dry. When they weren't, well, the lack of grip just made the show more exciting.
Thursday's gigantic Moving Motor Show marquee looked a bit sparsely populated this year (the organisers used a gigantic café and a stunt-bike display to occupy space usually filled with new cars) but just the same there was no shortage of new road iron. It's just that most of them models couldn't yet to be sampled by potential owners. King of the lot was probably the £1.9million, 261mph Bugatti Chiron, whose styling created plenty of controversy, though there was no doubting its speed and power when demonstrated on the hill by Le Mans driver Andy Wallace and company boss Wolfgang Durheimer.
Also in the billionaire bracket was a road-going McLaren P1 GTR, one of five being converted by Lanzante from the race-only trim in which it left the factory. Another McLaren, this time a P1 GTR from the factory, was decked out in the colours of late F1 star and broadcaster James Hunt, because among other functions, the event was celebrating the 40th anniversary of Hunt's world championship. Throw in the Aston Martin Vulcan, and a spectacular Konigsegg One:1, with 1341bhp on tap and you had plenty for acquisitive squillionaires.