Renault will formally revive its Alpine performance brand next year with an all-new sports car closely related to this concept, the Alpine Vision.
The Alpine A110 has been revealed at the Geneva motor show
Read more: Alpine sports car could spawn convertible and high-performance models
The Alpine Vision is a mid-engined two-seat coupé that will make its public debut at the Geneva motor show next month. It was unveiled by Renault boss Carlos Ghosn at an event in Monte Carlo, a location chosen as a nod to the original Alpine's historic early successes on the Monte Carlo Rally.
A whole new team and division has been set up within Renault to help launch and develop the Alpine brand. The division has a dedicated boss (Michael van der Sande) and deputy managing director (Bernard Ollivier, a former Renault Sport chief), a head of design (Antony Villain, the man behind recent Alpine concepts) and a head of sales and marketing (Arnaud Delebecque, a Renault veteran who also has rallying experience).
Ghosn said the time was right to launch Alpine as the Renault group was a strong and profitable business. He said Alpine represented a long-term investment that would build over time. "We will build and invest patiently," he said.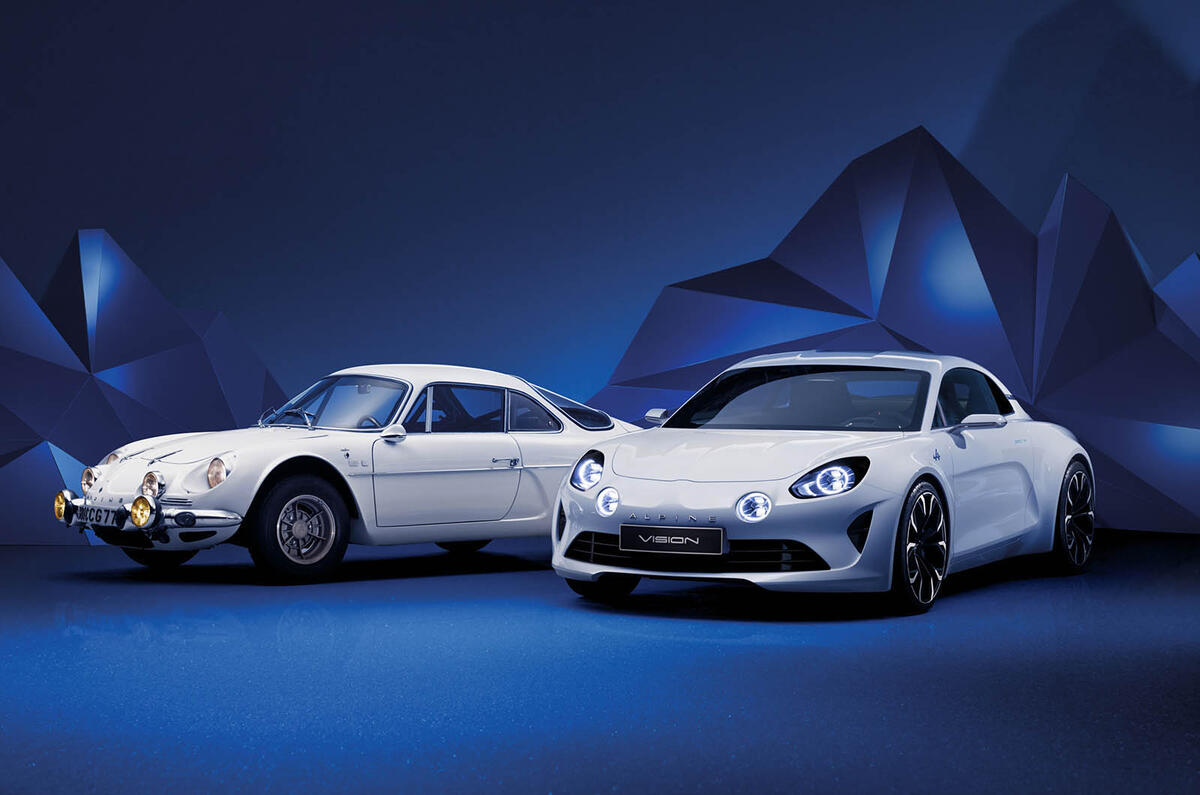 The plan is not to relaunch Alpine as a single-model entity but as a brand with several sporting models, including an SUV that has been hotly tipped to join the new sports car in 2018.
The production version of the new sports car will be unveiled before the end of this year and go on sale in the second quarter of 2017.
The Alpine relaunch was originally planned as part of a joint venture with Caterham, but this ended in 2014 when Renault bought out Caterham's 50% stake.