Mercedes-Benz's AMG performance division has lifted the veil on its most advanced road car to date: the 577bhp twin-turbocharged 4.0-litre V8-powered GT R.
Mercedes-AMG GT R smashes rear-wheel drive Nürburgring record
The new range-topping GT model is billed as a road-going version of the German car maker's Nürburgring 24-hour race-winning GT3, and was revealed at Mercedes-Benz World in Brooklands.
The GT R will go on sale in November, although right-hand drive UK deliveries aren't planned to begin until next March. Pricing has yet to be announced, although officials suggest there will be a considerable premium over the £110,510 GT S. Production will not be limited.
Tobias Moers, CEO of Mercedes-AMG, said: "With the GT R, we have reached the next level of driving performance. It combines the dynamics of our latest GT3 racing car with the practicality of the standard GT."
The rear-wheel- drive GT R has the most powerful version yet of Mercedes-AMG's M177 V8 engine. The 4.0-litre petrol unit receives new turbochargers, a reworked engine mapping program and a higher compression ratio. The 577bhp power output is an increase of 74bhp over the GT S, and torque has risen by 37lb ft to 516lb ft.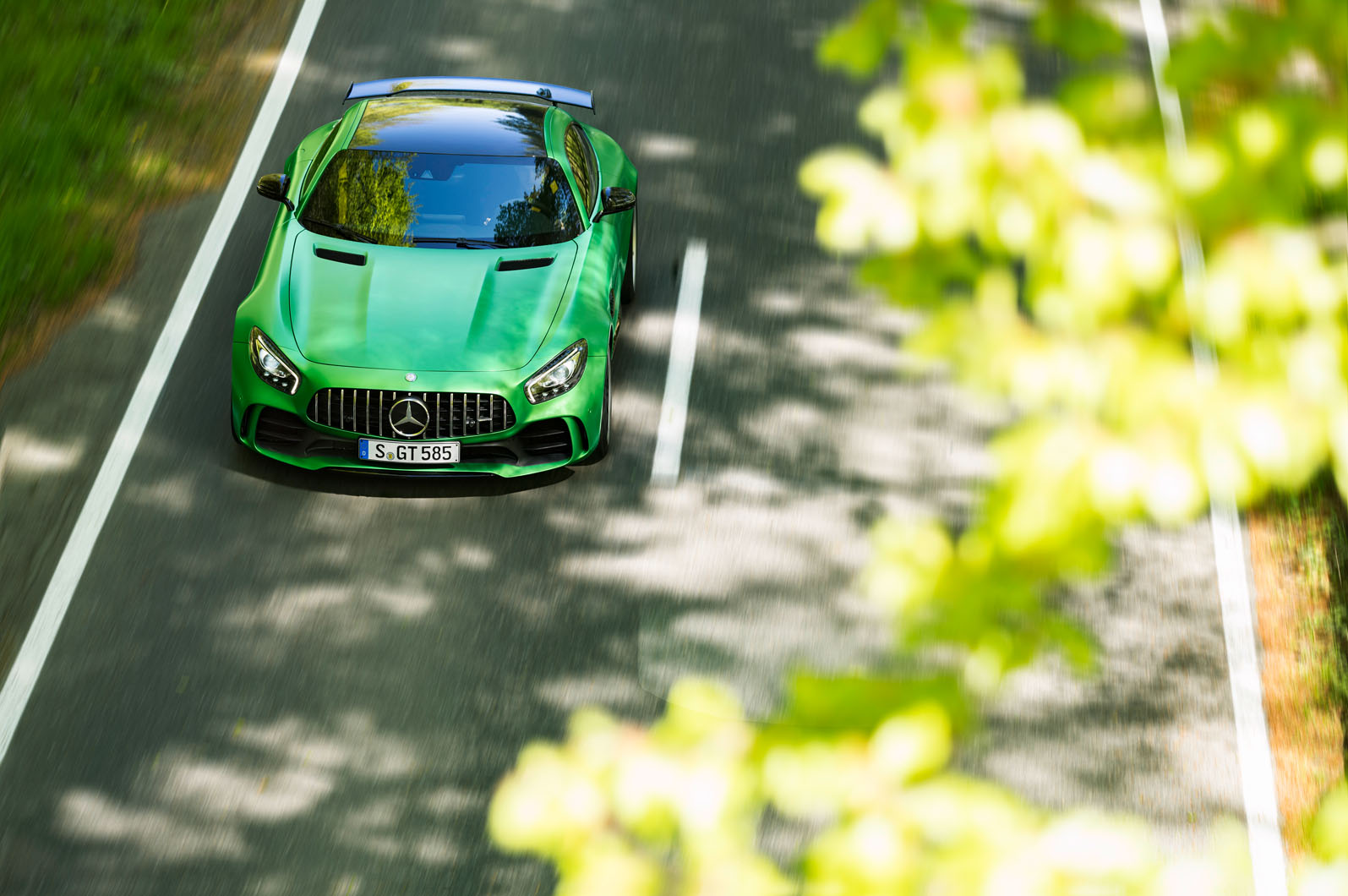 Mercedes-AMG has also focused on lightening the GT R. To that end, it has forged 20in aluminium wheels and a titanium silencer. There is also a carbonfibre roof, less sound deadening material and less equipment. This all gives the car a power-to- weight ratio of 371bhp per tonne.
The GT's AMG Speed-shift seven-speed dual-clutch automatic gearbox has also been fettled with a longer first gear ratio and a shorter top gear. The final drive ratio has also been shortened and the Race start function made even more aggressive.