The hotly anticipated Mercedes-AMG GT R has been officially teased with a new video following a leak of images onto the internet ahead of its world debut at the Goodwood Festival of Speed this June.
The AMG GT R has now been revealed. Read about it here.
Four dimly-lit photos reveal little more than that the new model will evolve the already muscular exterior of the regular GT, but do at least suggest that an earlier Autocar rendering (the fifth picture in our gallery) was quite accurate.
The track-inspired version of the range-topping GT has been spotted on several occasions development testing in the cold climates of the Arctic Circle, as shown by the other images in our gallery.
When it eventually goes on sale, the new two-seater is expected to be a key rival to Mercedes' Stuttgart neighbour Porsche and its highly rated 911 GT3 RS. It'll be built on the same assembly line as the GT and GT S at Mercedes-Benz's Sindelfingen factory in Germany.
The GT R is the third in a planned five-model line-up and is the most aggressive incarnation of the GT yet. Together with an upgraded engine delivering around 570bhp, it receives heavily reworked underpinnings developed as part of a homologation package for the GT3 race car unveiled at last year's Geneva motor show.
Although AMG remains tight-lipped about production plans for the GT R, information supplied to dealers by Mercedes-Benz suggests volumes will be limited in a move that will push the price of the GT R well above the £110,500 of the GT S.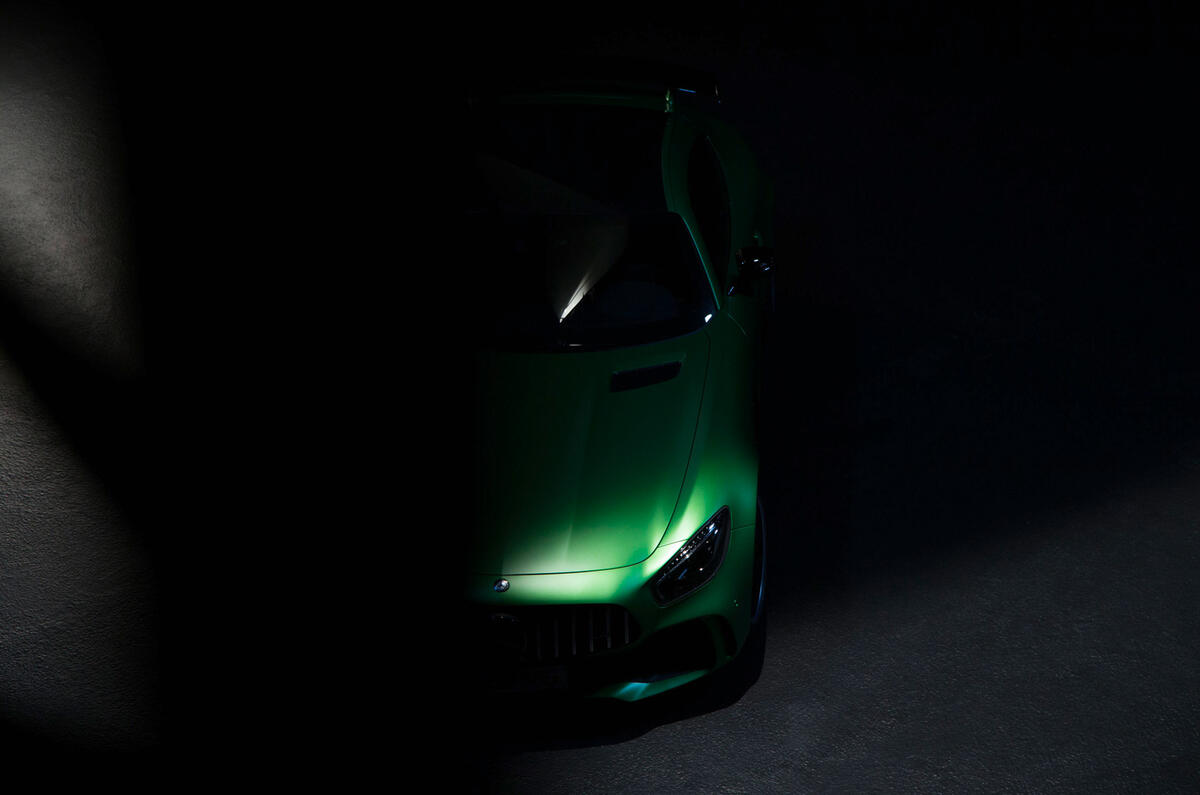 Reflecting its track focus, the GT R receives a number of functional aerodynamic upgrades aimed at improving airflow to and from the engine bay, as well as increasing the downforce acting on the front and rear axles for improved stability and cornering speeds.
The GT R has a new front bumper that features a prominent splitter element, along with an enlarged central air duct and altered secondary ducts on each side.
These are joined by a modified duct within the trailing edge of the long front wings, wider rear wings and a boot-mounted carbonfibre rear wing. In addition, there is a new rear bumper that houses a horizontal air duct to extract hot air from the rear differential, a large hexagonal-shaped central exhaust and a reworked dual-channel diffuser.