The McLaren 570S Sprint has been revealed at the Goodwood Festival of Speed.
The new model is the most track-focused car in the McLaren Sport Series line-up, having received extensive chassis and aerodynamic modifications to cater for the high demands of circuit driving.
It features enhanced cooling with the use of a GT3-inspired high-temperature radiator and a more aggressive front splitter and floor assembly. There are also centre-locking, lightweight cast magnesium wheels wrapped in Pirelli racing slicks; an optional air-jacking system to aid wheel changes can be added.
Inside, drivers sit in a racing bucket seat with a six-point racing harness and are surrounded by an FIA-approved roll-cage. A fire extinguisher system is also installed, and a passenger seat is optional.
The 570S Sprint was first announced earlier this year alongside the 570S GT4 - a purpose-built racer that's been developed by McLaren GT and motorsport specialist CRS GT Ltd. The Sprint shares some of its parts with the 570S GT4 racer, but it retains certain creature comforts to make it a more usable track car.
Painted in McLaren Orange as standard, the 570S Sprint can also be specced with any colour from the regular 570S's colour list and finished with a choice of liveries designed by MSO Defined.
The car is on sale priced from £148,000, with first deliveries expected in early 2017.
Buyers who want a more potent package have the option to upgrade their car to GT4 spec with a GT4 compliance pack.
570S GT4
The 570S GT4 is running in the British GT championship as a development car for this season. It has a race-focused chassis set-up comprised of adjustable dampers and coilovers, centre-locking magnesium wheels and an FIA-approved roll cage.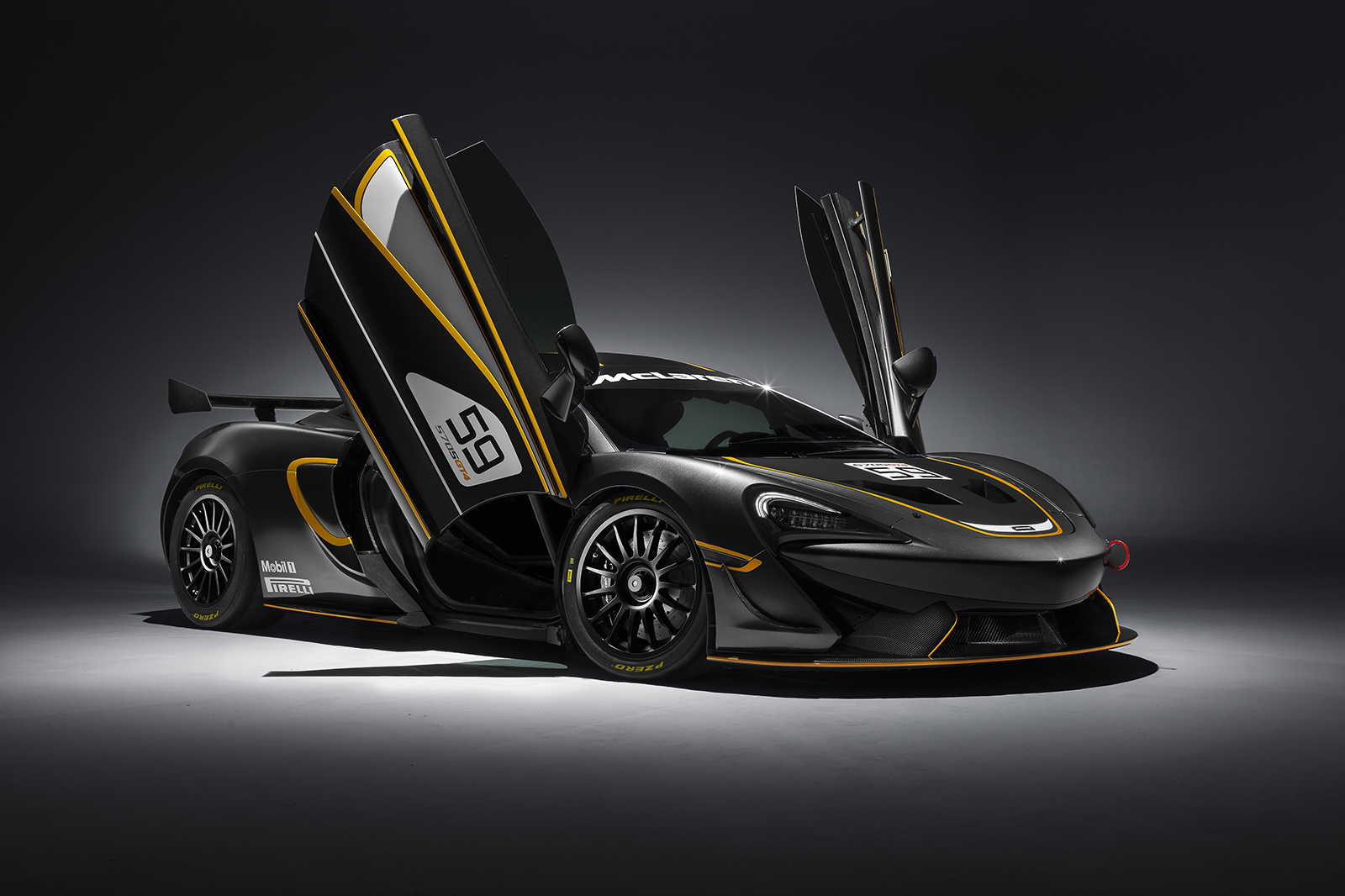 The exterior has a full aerodynamic package with reprofiled aluminium and carbonfibre bodywork, a larger front splitter, a smoothed floor assembly and an adjustable rear wing.
Like the Sprint, the GT4's 3.8-litre twin-turbocharged V8 engine is unmodified from the road car, so in unrestricted form it produces 562bhp and 443lb ft of torque, but these numbers could decrease slightly when race restrictors are added. It's priced from £159,900, which is £16,650 more than the roadgoing model.