The Bristol Bullet has been spotted in full production form ahead of its public unveiling later this month.
SEE THE OFFICIAL BRISTOL BULLET PICTURES HERE
The Bullet name for the production version of the Project Pinnacle concept car was revealed last week, along with a new image featuring the words 'Bristol Cars reborn July 2016' and a reveal date of the 26 July.
That followed the Project Pinnacle concept making an appearance in camouflaged form at this year's Goodwood Festival of Speed.
We're yet to be given the car's exact specifications, but we do know it has a naturally aspirated 4.8-litre BMW V8 engine and that its chassis is made from lightweight, carbonfibre composite materials. This is instead of aluminium, which was used on previous Bristols.
The Project Pinnacle was developed in celebration of Bristol's 70th anniversary as a car maker in 2015, and is the first car from the manufacturer since the Fighter sports car, which was on sale from 2004 to 2011.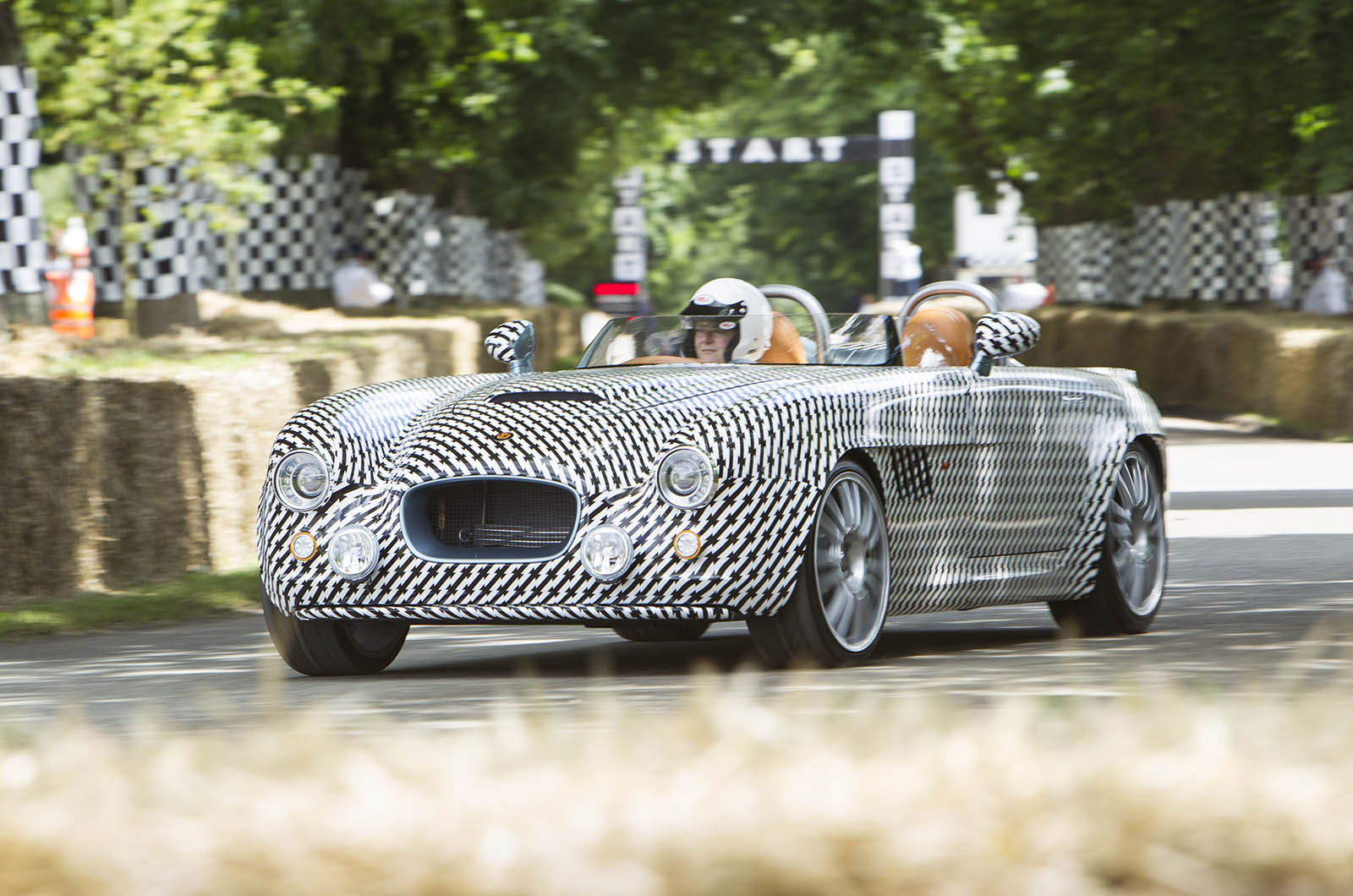 Although when the Project Pinnacle was first announced there was talk of it being a hybrid, Bristol has chosen to employ a V8. It says this is because this type of engine has become synonymous with its cars over the last 50 years.
The British marque's use of this engine has rekindled a historic partnership with BMW; the first Bristol car, 1947's 400, was based on the BMW 326 and had the BMW 328's engine.
The Project Pinnacle's shapely wings and bonnet intake are reminiscent of old Bristol models, while the 'aero duct' front grille is taken from a Bristol Aeroplane Company engine. The car's looks have been crafted with input from an as-yet unnamed Italian design house. Bristol has previously worked with the likes of Zagato and Bertone.
Bristol confirmed the Goodwood concept will influence the Bullet, which will most likely make production sometime in the first quarter of 2017.