The McLaren P1 LM, a road-legal version of the track-focused 986bhp P1 GTR, has set a new lap record for production cars at the Nürburgring.
Lanzante, the car's maker that is renowned for its work on customer McLaren F1s and F1 GTRs, clocked a 6min 43sec laptime at the Green Hell with its machine, which is 9sec quicker than the latest record holder, the Lamborghini Huracán Performante.
To emphasise its road worthiness, Lanzante said the car then drove off of the circuit and home to the UK.
The fastest even Nürburgring lap times
The P1 LM is claimed to be the quickest, rarest and last of the P1 variants. Just five production models are being made.
Video: McLaren P1 LM smashes Goodwood road car record
Lanzante says the biggest change from the P1 GTR is in the engine hardware, which now produces additional boost and hybrid power to keep the full 986bhp from the P1 GTR. It also gets gold-plated heat shielding in the engine bay, and the charge coolers have been tweaked to be more efficient at higher temperatures.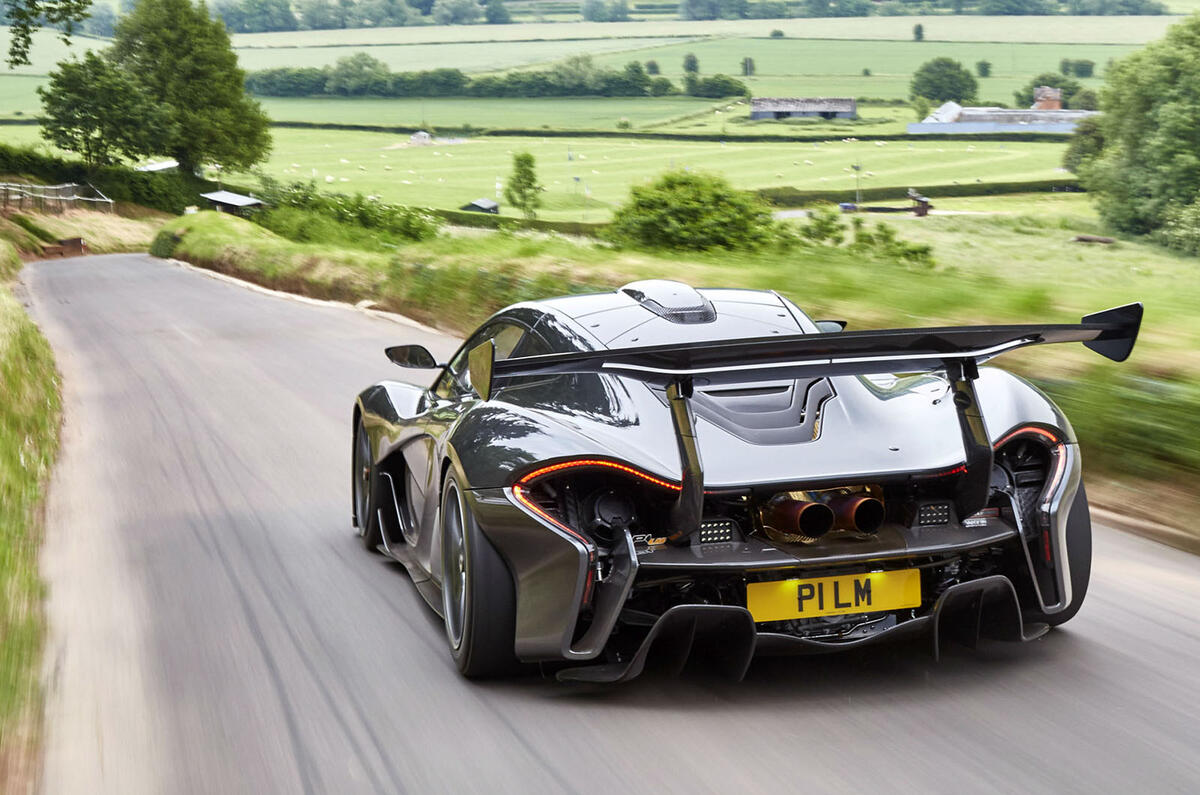 The P1 LM is 60kg lighter than the P1 GTR thanks to a number of weight-saving measures. The exhaust headers and catalytic convertor pipes are made from Inconel, saving 4.5kg, and race parts like the air jack system have been removed and lightweight seats from the F1 GTR are used.
Other alterations include fully exposed carbonfibre for the roof and additional panels, as well as improved aerodynamics from a modified rear wing, a front splitter and dive planes that, Lanzante claims, increase downforce over the P1 GTR by 40%.