The 2016 Mini Seven will make its world debut at the Goodwood Festival of Speed in June, before it arrives on roads later this year, priced from £18,545.
The Mini Seven gets bespoke exterior and interior features and more standard kit than the regular car and comes in three and five-door guises.
The Seven is offered in Cooper, Cooper S, Cooper D or Cooper SD form and gets Mini's latest touchscreen infotainment system as standard inside.
BMW heads up 2016 Goodwood Festival of Speed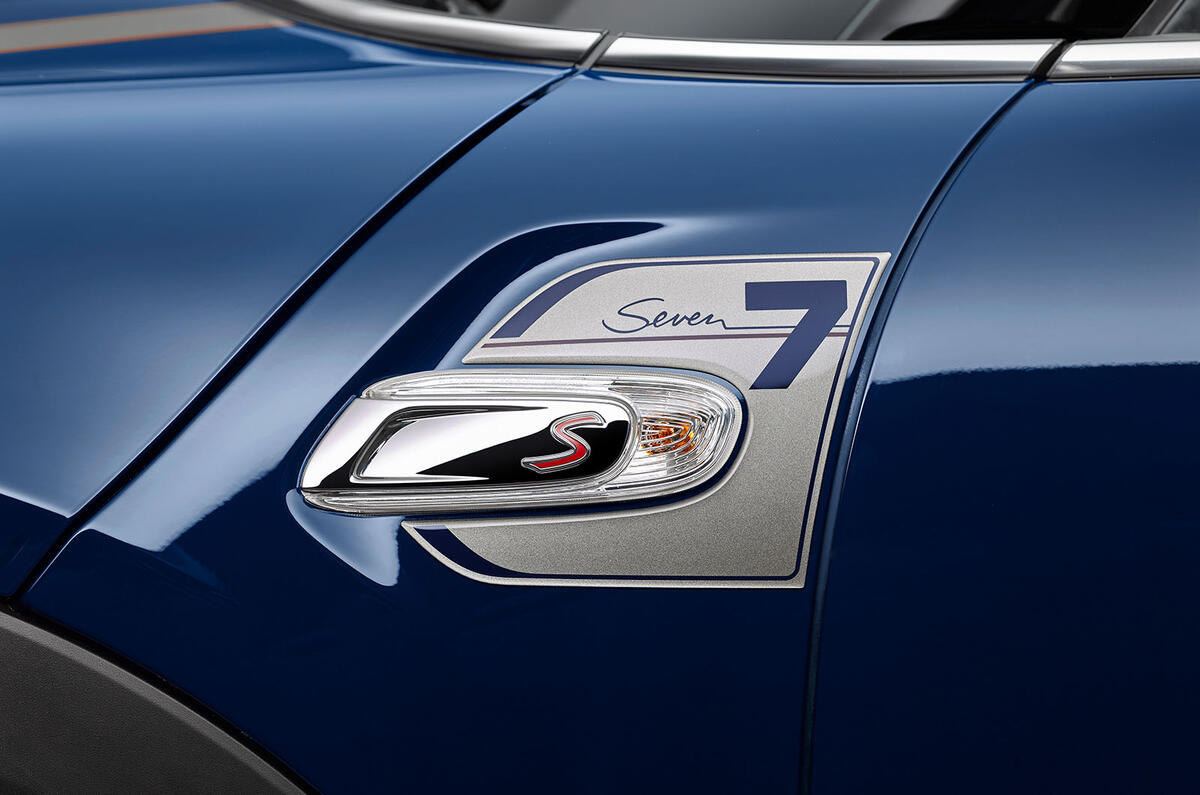 The 6.5in system has Mini Connected wireless phone connectivity, Bluetooth and USB ports and is joined by automatic dual-zone air conditioning and Seven-styled floor mats.
Satellite navigation is also available when buyers opt for the Mini Seven Chili pack, which is unique to the Seven range and also adds leather upholstery and a leather-wrapped steering wheel with multi-function controls.
Button, Webber, and Moss to drive at 2016 Goodwood Festival of Speed
Seven Chili pack cars also get LED headlights and cruise control with an automatic brake function.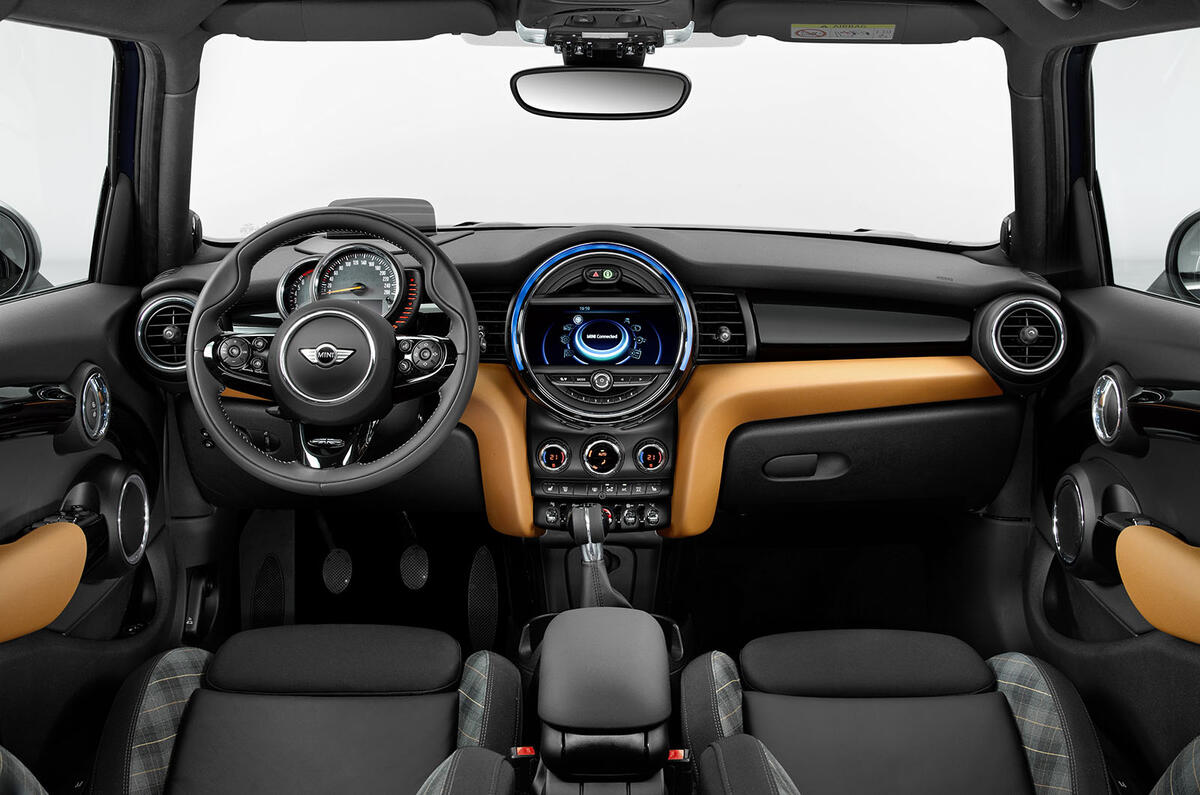 The car will make its debut at the Goodwood event on 23 June, but order books are already open. Prices start at £18,545 for three-door cars and £19,145 for five-door models. Respectively, that's £2920 and £2320 more than the starting price for regular three and five-door Coopers.
Mini hasn't revealed when it expects the first UK deliveries to arrive, but some time in the third quarter of 2016 seems likely.