The Mexican-made Vuhl 05 has now spawned a more hardcore, track-focused version called the 05RR, which has been revealed at the Goodwood Festival of Speed.
The lighter and more aerodymanic model arrives just a few weeks after the regular Vuhl 05 went on sale in the UK, priced from £59,995. The faster model starts at £89,995.
The 05RR ditches some of creature comforts found in the regular open-top sports car model and make use of a more aggressive chassis setup. It weighs just 675kg, 20 less than the 05.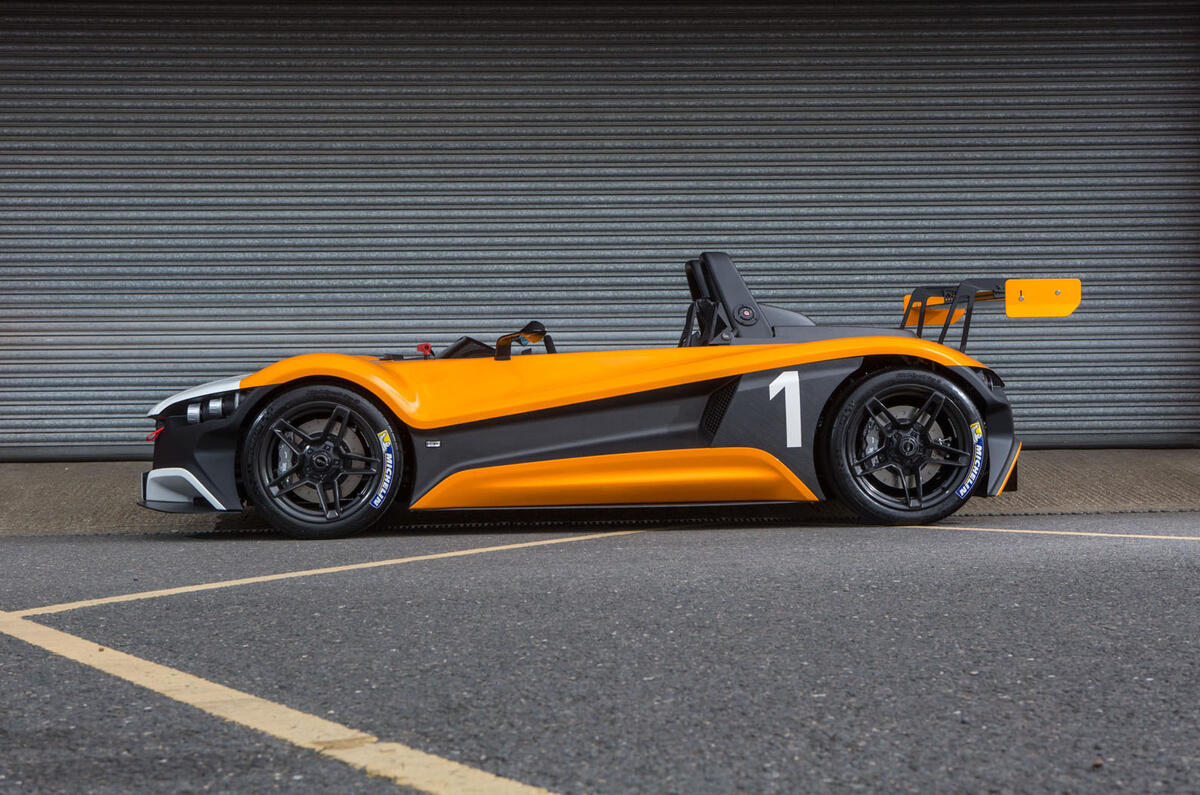 Like the 05, the 05RR makes use of a turbocharged 2.3-litre four-cylinder engine based on the unit found in the Ford Focus RS, but in the 05RR it's been significantly uprated to produce 385bhp and 369lb ft of torque. In comparison, the regular 05 produces 285bhp and 310lb ft of torque.
In the 05RR, the 05's six-speed manual transmission has also been swapped for a Sadev six-speed sequential 'box, and the car is now claimed to be capable of reaching 62mph in 2.7sec before reaching a top speed of 158mph. The road-legal 05 needs eight tenths longer and tops out at about 150mph.
The 05RR uses a rack and pinion steering system that's said to be 15% faster than the one in the 05. This should make the car feel significantly more agile.
A likely key rival for the car, the Elemental RP1, features a 320bhp version of the same 2.0-litre Ford engine. It is capable of reaching 62mph in an estimated 2.8sec and has a top speed of 165mph.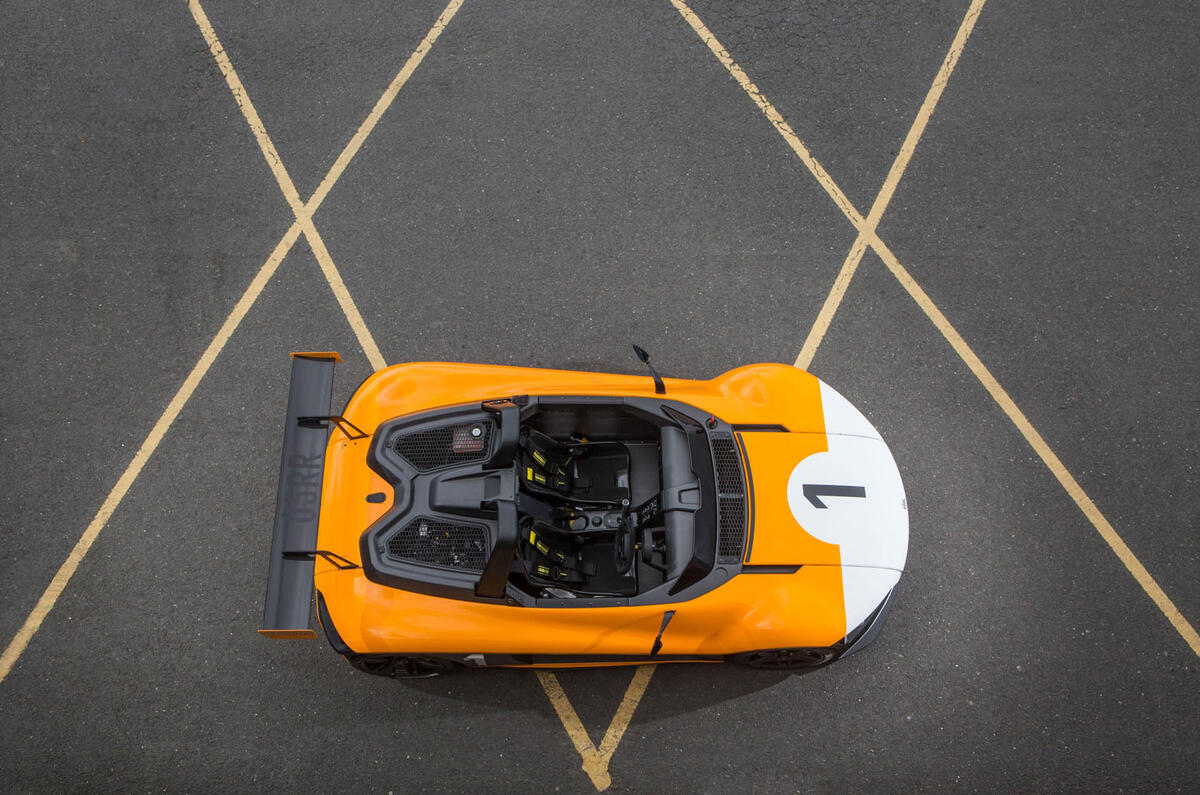 Lightweight construction
We've already driven the Vuhl 05 as the company had originally intended to launch the model into the UK market last year. But after some chassis and aerodynamic modifications, the car is now being sold in Britain as a 2016 model.
The Vuhl is based around an aluminium tub, with a steel subframe bolted to it, while the car's standard bodywork is made from glass-reinforced plastic (GRP). In total the regular car weighs just 695kg, though a further 30kg can be shaved from this figure with the fitting of optional carbonfibre bodywork, which are available exposed, as opposed to painted.
A high-flow exhaust system also takes 6kg off the car's weight, and a machined aluminium pedal box also features on the UK-spec car, as do five-point harnesses, a keyless console system, a quieter induction system and upgraded brakes.