The Ferrari 458 MM Speciale is the latest one-off machine to be produced at Maranello.
Created by the Ferrari Styling Centre for a particularly discerning British client, the 458 MM Speciale is based on the standard 458 Speciale but has several fundamental and unique differences that go far beyond the 458's normal options list.
The client asked for even more sporty lines, with a visor effect for the cockpit, much like the 1984 Ferrari GTO (also known as the 288 GTO). The solution was a black painted A-pillar to give the impression that the windscreen and side windows are a single glass surface.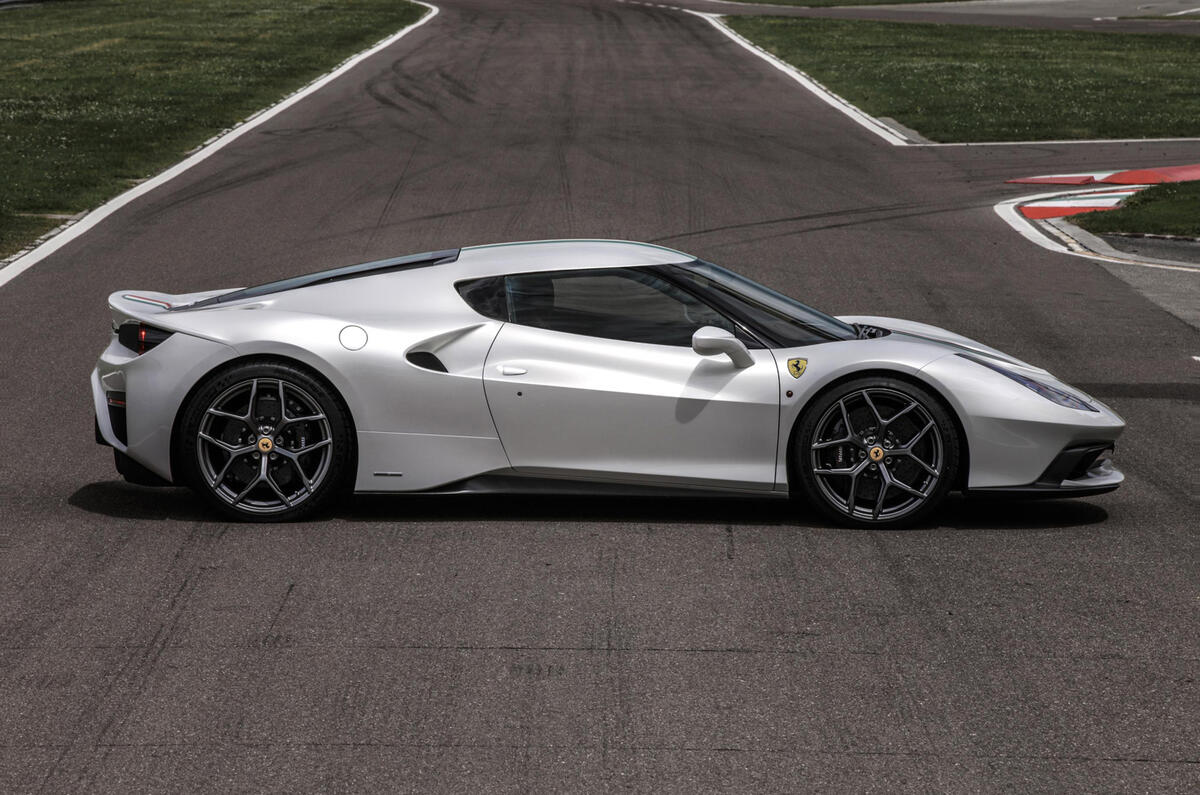 The bodywork has been reworked in handcrafted aluminium with composite carbonfibre bumpers at both ends. The bumpers include reworked aerodynamics, with a more inclined front end that reflects redesigned coolant radiators, which sit closer together than on the standard car. Side intakes have been added to help cooling in the engine bay, necessitated by a change of rake at the rear end.