The Subaru WRX STI driven by Mark Higgins broke the car lap record around the Isle of Man TT course earlier this month, and now Subaru has released onboard footage of the astonishing lap.
Having beaten the record on Saturday 4 June, Higgins surpassed himself on Monday 6 June in his second attempt, achieving the four-wheeled Isle of Man TT lap record of 17min 35.139sec. Higgins's lap time was more than 14sec faster than his posted lap on Saturday, his first effort of 2016.
New onboard video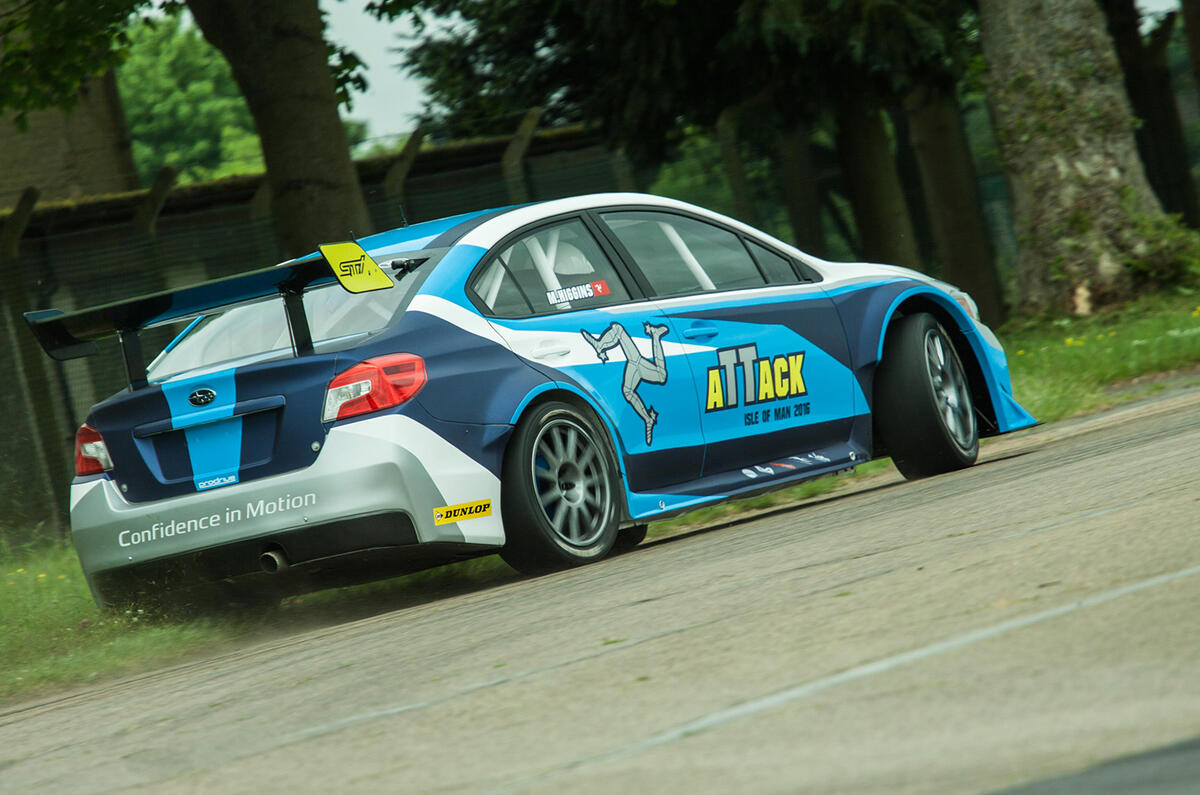 After his initial record-breaking run on Saturday, Higgins told Manx Radio: "I think 125mph was the dream before the start. I've only had one practice run so I'm over the moon to do that on only my second lap and there's a little bit more to come – definitely from me because I'm learning all the time I go around the track - and there is a little bit more to come from the car as well.
"The conditions were great - the only problem I had was in the last five or six miles when I couldn't see for flies on the windscreen. That made things a bit difficult in the last sector, but I can't really complain because the bike riders have them on their visors all the time."
However, Monday's higher temperatures also meant that the midges and flies that splattered the Subaru's windscreen and hampered Higgins' visibility in the last few miles of the lap were less of an issue.
Thanks to the demands of the 37-mile TT circuit, where 75 per cent of the lap is spent at full throttle, the car has a unique mechanical set up. While the paddleshift gearbox is carried over from the World Rally Car, the gears above third have been changed for a higher top speed – now estimated at 180mph – and durability.