While this year's Beijing motor show - officially known as Auto China - produced only limited evidence of original thinking from Chinese manufacturers, there was copious evidence of the speed at which the country's car makers are developing.
The poorly executed clones of European and Japanese models that used to fill many of the stands have nearly all gone, as (for the most part) has the obviously deficient build quality of old.
Not that there wasn't plenty of groupthink in evidence, with an abundance of very similar new models aimed at China's booming interest in SUVs – now on track to make up half of the country's market.
Many of these seemed to be pretty much interchangeable; the most interesting thing about the large, bland Roewe RX8 was the decision to name it after a rotary-engined sports car. But a neighbouring stand showed the contrast that China specialises in with the handsome MG X-Motion concept, based on the same underpinnings, previewing a production sister car that will reach the UK next year.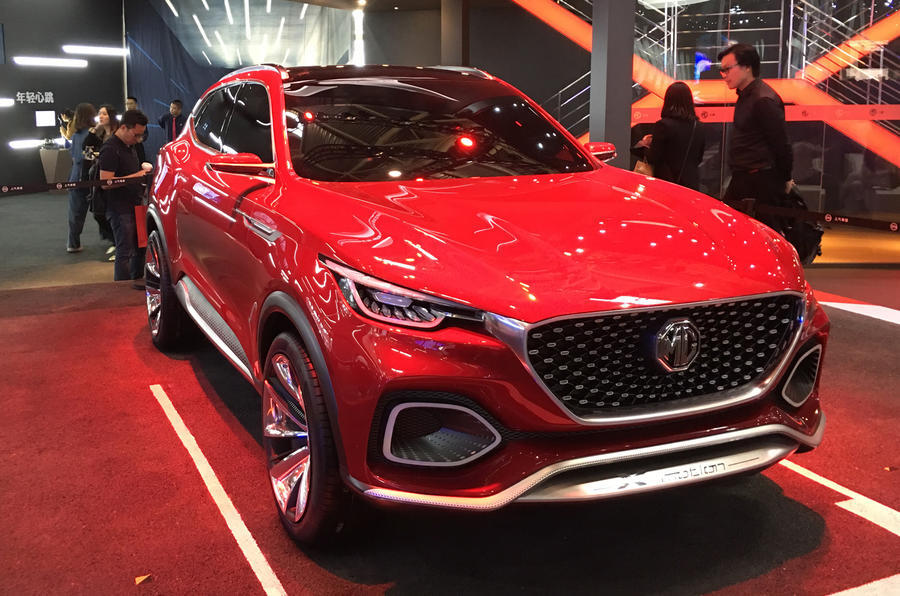 Electric vehicle (EV) concepts were everywhere, many from previously unknown brands, and showed China's intent to move towards electrification.
These ranged from some that seemed little more than speculative vapourware to some that were close to production. The SOL E20X, the product of Volkswagen's new joint venture with Chinese maker JAC, bears a distinct resemblance to the Seat Arona and will be on sale later this year.