Lynk&Co, the new brand from Chinese car firm Geely, has revealed that its new 02 small crossover is now "production ready" and will go on sale in China this June.
Following the car's reveal at an event in Amsterdam last month, the model will go on sale in Europe, the market it has been primarily designed for, in 2020
Lynk & Co confirms it will sell only hybrid and electric models in Europe
The 02, which will only feature electrified powertrains, sits alongside the bigger 01 SUV - the firm's first product to go on sale in Europe, in 2019 - and a saloon called the 03 in the nascent company's range. The firm says that 02 will offer 'sporty' handling to appeal to a European audience.
The 02 will initially go launch using the three-cylinder 1.5-litre engine from the Volxo XC40, likely in both hybrid and plug-in hybrid form. A full electric version is planned, but it unlikely to arrive before 2021. That will use the same electric motor as the forthcoming XC40 EV.
Interview: Lynk&Co's design boss on creating a new car brand
Lynk&Co, which has the same owners as Volvo, began selling cars in China last year. It says the new 02 is central to its plans to gain a share in the European market.
Geely Group CEO Cong Hui An said: "Our new car is a sports crossover that builds on the success of the 01." He added that it joins the Lynk&Co range to bolster its "European credentials".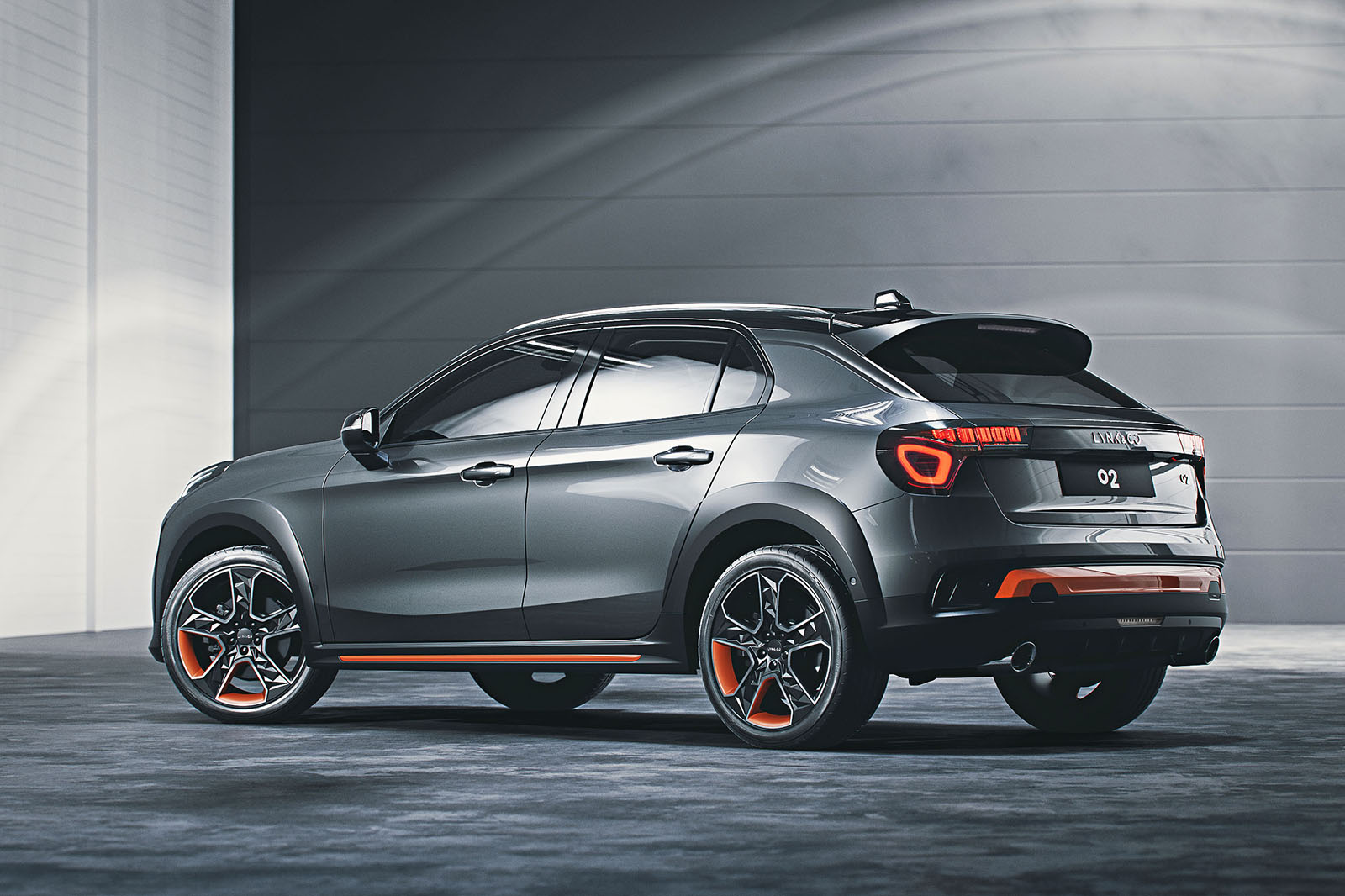 The missing Lynk: can Geely's new brand crack Europe?
All of its European models will feature hybrid electric powertrains, and will launch with the three-cylinder 1.5-litre hybrid engine that will be introduced into the XC40 later this year. It will be offered as a hybrid and plug-in hybrid at launch, both driven through a seven-speed dual-clutch automatic gearbox. The PHEV version will have the ability to do 31 miles of pure electric running.