Nissan has revealed a new Leaf-based electric car for China, the Sylphy Zero Emission, at the Beijing motor show.
The Sylphy will be built and sold exclusively in China later this year. It has a longer wheelbase than the Leaf in order to provide extra leg room – a unique demand of Chinese buyers.
Power comes from the same lithium ion battery used in the Leaf, with an electric motor driving the front wheels. Nissan claims that the Sylphy can eke out 210 miles on each charge, according to Chinese official tests. The Leaf is good for 235 miles on Europe's old NEDC test.
The Sylphy's design has clear links to the Leaf's, with a similar V-shaped front section. However, it has a liftback rather than a regular hatchback.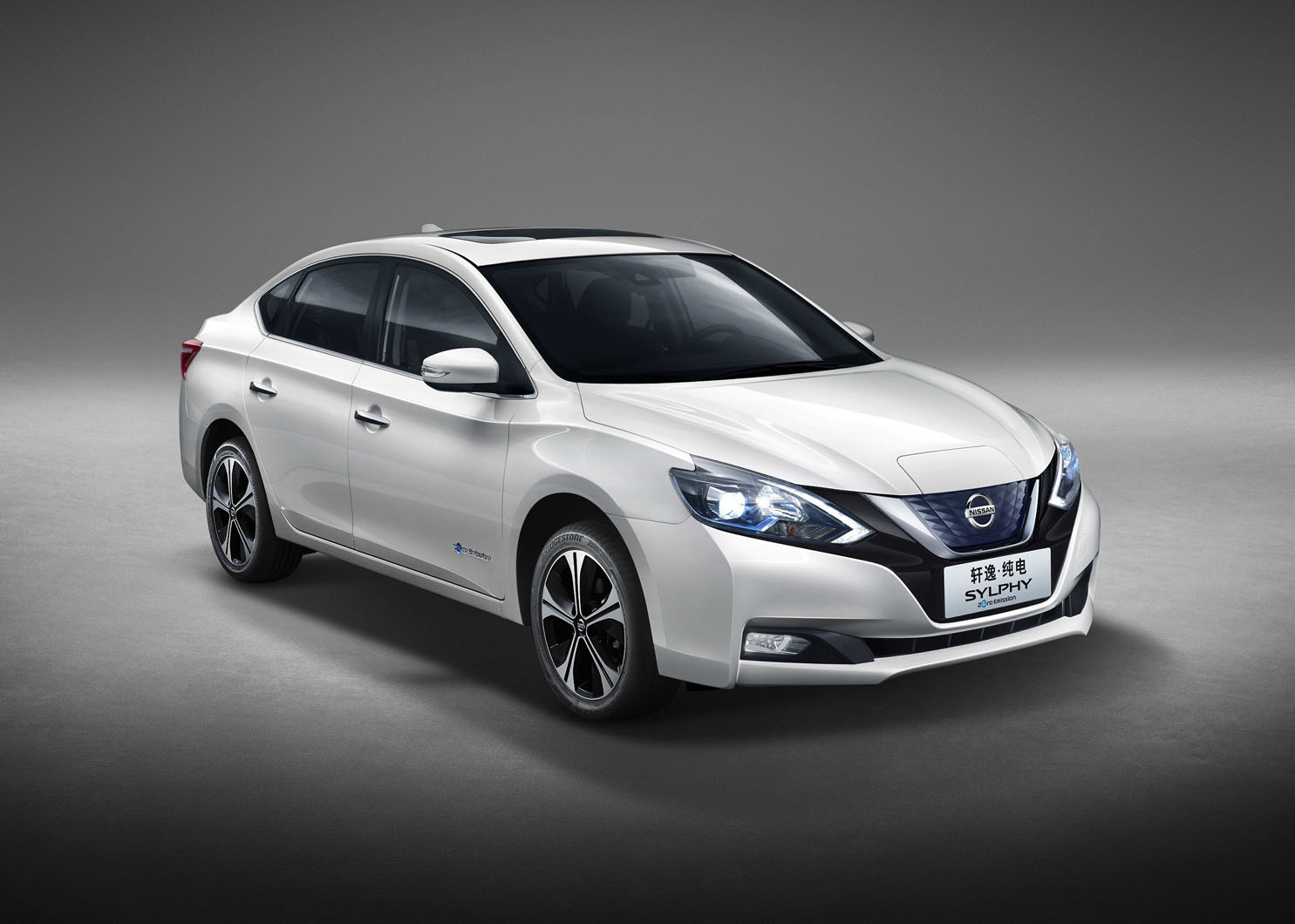 Nissan says the Sylphy's audio and infotainment can be controlled using a smartphone, although it has refrained from revealing further details about the in-car technology.
It's likely that the Sylphy will use at least some part of the Leaf's dashboard, which itself takes heavy influence from the latest Micra's cleanly designed cabin. It has a centrally mounted touchscreen to house the infotainment.
Nissan is one of several brands that have launched China-only models in Beijing. The market is the world's biggest buyer of new cars, and Nissan has plans to introduce 19 further electric models there by 2022.
To preview its future electric cars, Nissan also showed its IMx Kuro concept car in Beijing. The electric crossover, which was first revealed at the Geneva motor show last month, features the brand's brain-to-vehicle technology, which analyses a driver's brainwaves and uses them to enable the car to react more quickly.
More content:
Mercedes-Benz A-Class Saloon unveiled as A3 saloon rival