BMW's M division has ramped up the performance potential of the BMW M2 with the introduction of a heavily upgraded version of the rear-wheel-drive coupé that's now on display at the Beijing motor show.
The 2018 model, which is called the M2 Competition, replaces the standard M2. It packs a new 404bhp version of the twin-turbocharged 3.0-litre six-cylinder engine that powers the BMW M3 and BMW M4. This enables a sharper 0-62mph time of 4.2sec in combination with an optional seven-speed dual-clutch gearbox.
The top speed is governed at 155mph. The new M2 has been conceived to enhance the standing of the two-year-old performance coupé against rivals such as the Porsche Cayman GTS and Audi TT RS. As a result, the M2 Competition not only receives an injection of extra performance but also adopts a number of subtle chassis changes.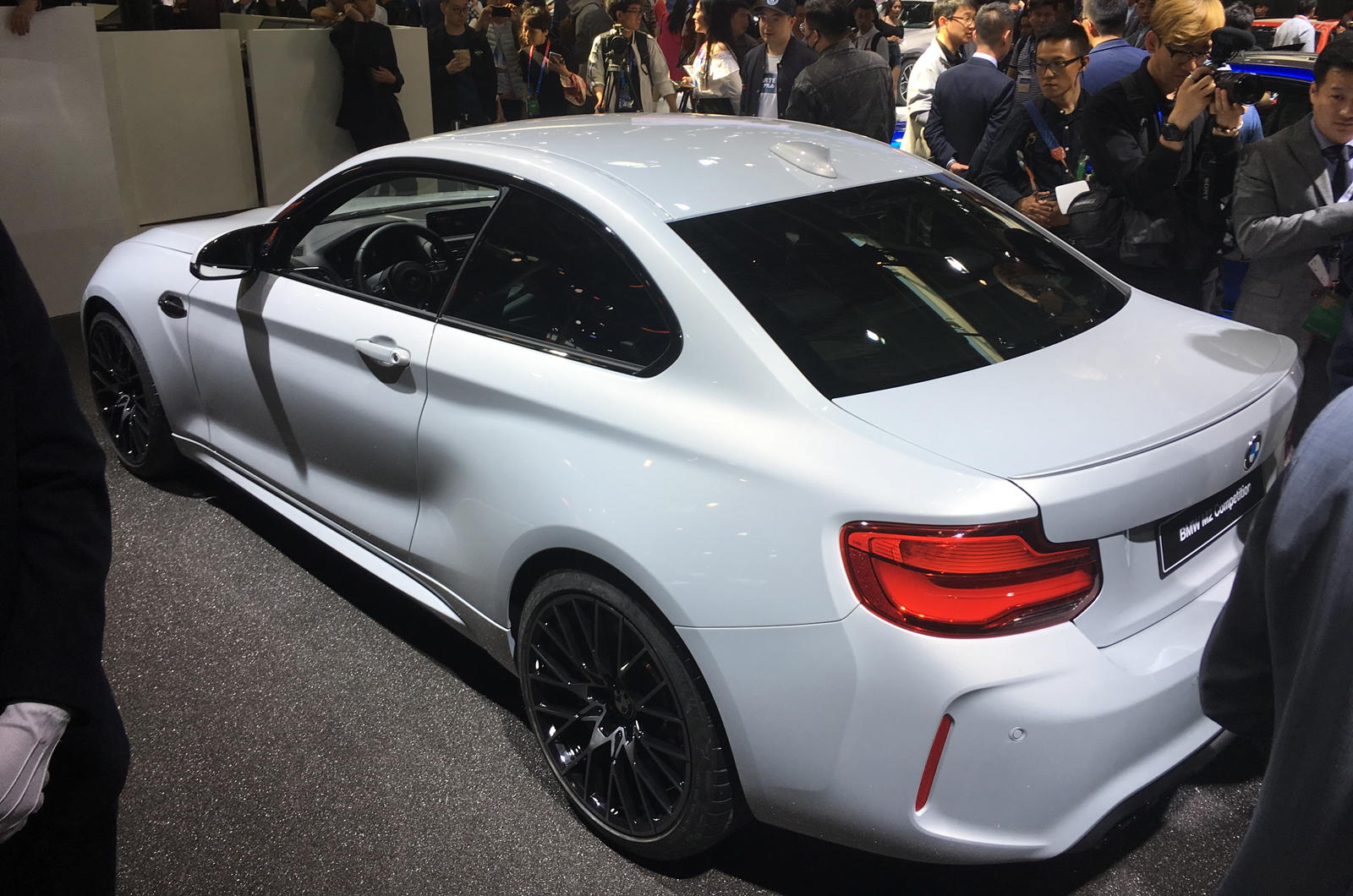 BMW M division's head of development, Dirk Häcker, said the chassis revisions provide the new M2 with "significantly improved response and more progressive on-the-limit characteristics" than its predecessor. "We have altered the steering mapping, changed the spring and damper tuning and recalibrated the DSC [Dynamic Stability Control] system as well," said Häcker. "It is still the benchmark in its class in terms of response and reactions, but it now slides with greater progressiveness and enthusiasm."
Opinion: Why BMW decided to raise the bar with its M2 Competition
Power for the new M2 comes from a detuned version of BMW M's S55 engine, as used by the M3 and M4. In the M2 Competition, the twin-turbo 3.0-litre unit delivers 404bhp between 5250rpm and 7000rpm and 405lb ft from 2350rpm to 5200rpm. This represents increases of 40bhp and 62lb ft over the original M2's turbocharged 3.0-litre six-cylinder N55 engine, but it's 21bhp less than in the M3 and M4, albeit with the same torque. It also means the M2 Competition has 44bhp and 95lb ft more than the turbocharged 2.5-litre four-cylinder Cayman GTS.