Volkswagen has launched an electric car brand for China called SOL with the reveal of its first model, the E20X.
On show in Beijing, the SUV is the first car to come from a new brand born out of Jianghuai Volkswagen Automotive, VW's Chinese venture with Anhui Jianghuai Automobile Group Corp (JAC).
The E20X is due on sale in China later this year. It is built on the same underpinnings as JAC's iEV7S SUV (an all-electric model already available in China) but features clear VW Group styling influences, particularly from Seat models.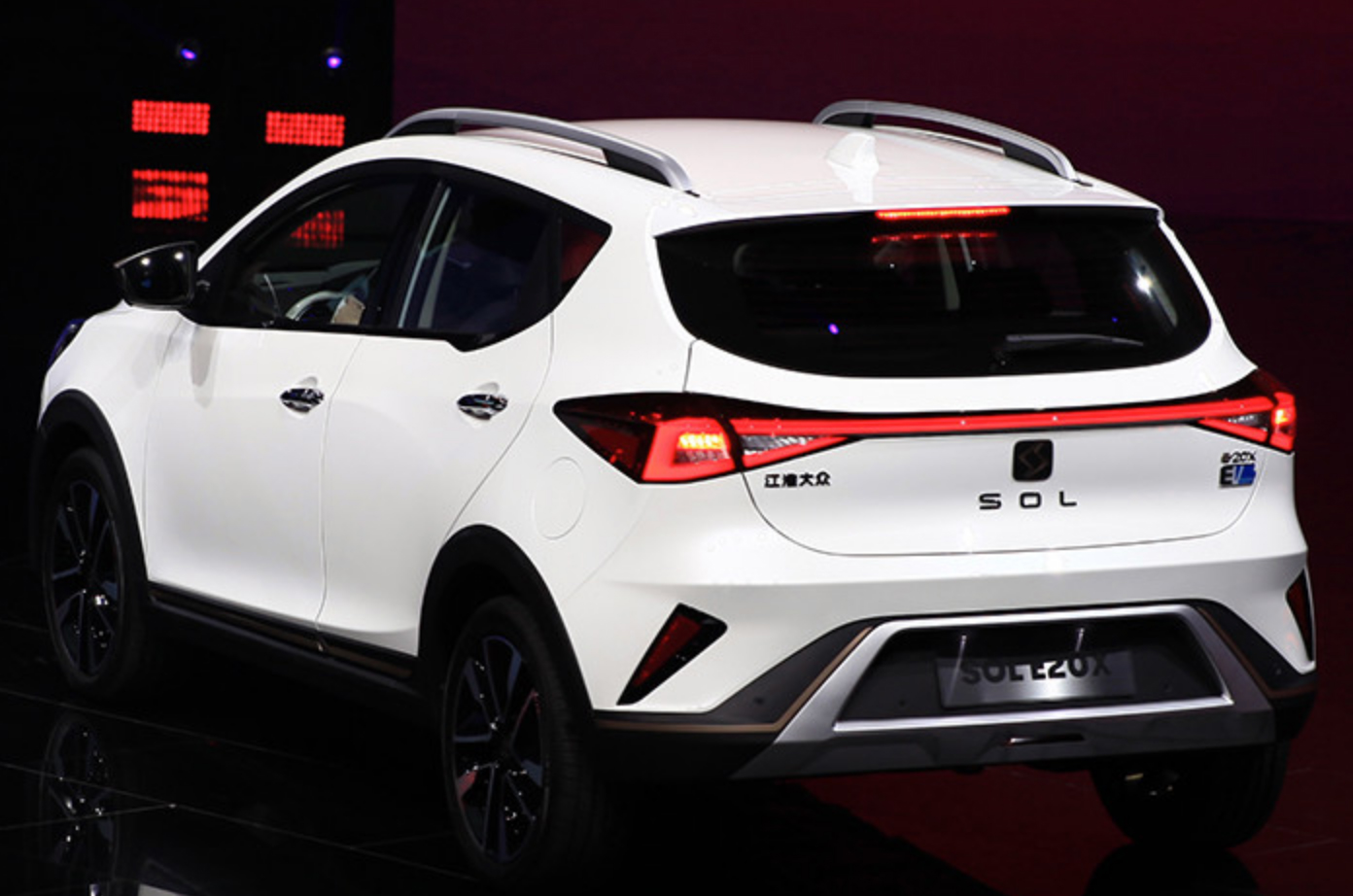 Exact details for the powertrain are scarce but it is thought that the E20X uses the same lithium-ion battery pack and electric motor as the iEV7S. VW said the new SOL model is capable of travelling 186 miles on one charge, according to the New European Driving Cycle.
Features carried across from the iEV7S include smart charging, self-parking technology and a 360deg parking camera.
More content:
Mercedes-Benz C-Class L gets extension for China