BMW's M division will take the fight to Mercedes-AMG and Audi Sport by staging a major expansion of its line-up - and this, the next BMW M3, will spearhead the changes.
Caught testing at the Nürburgring under heavy camouflage, the development M3 shows that the M division's new plan is in full swing. Although the super-saloon is far from finished, the car is being put through its paces, suggesting the chassis setup and powertrain are at an advanced stage of development.
New Audi RS5 Sportback features 444bhp turbocharged V6
Based on the new 3 Series, the M3 is set to adopt the latest evolution of BMW's CLAR platform, a structural basis already used by the 5 Series and 7 Series and their M variants, the BMW M5 and M760iX. Through the greater use of aluminium and high-strength steel, the new platform is claimed to play an integral role in reducing the weight of the new M3 despite an increase in its exterior dimensions.
In addition to the new platform, BMW M is also planning to provide the new M3 with a number of lightweight carbonfibre components as standard in a bid to further bring the car's weight below the 1585kg of the M3 CS. Although nothing is official, the new M3 is expected to follow the lead taken by the latest M5 in featuring a carbonfibre roof as standard.
Mercedes-AMG A35 revealed with 302bhp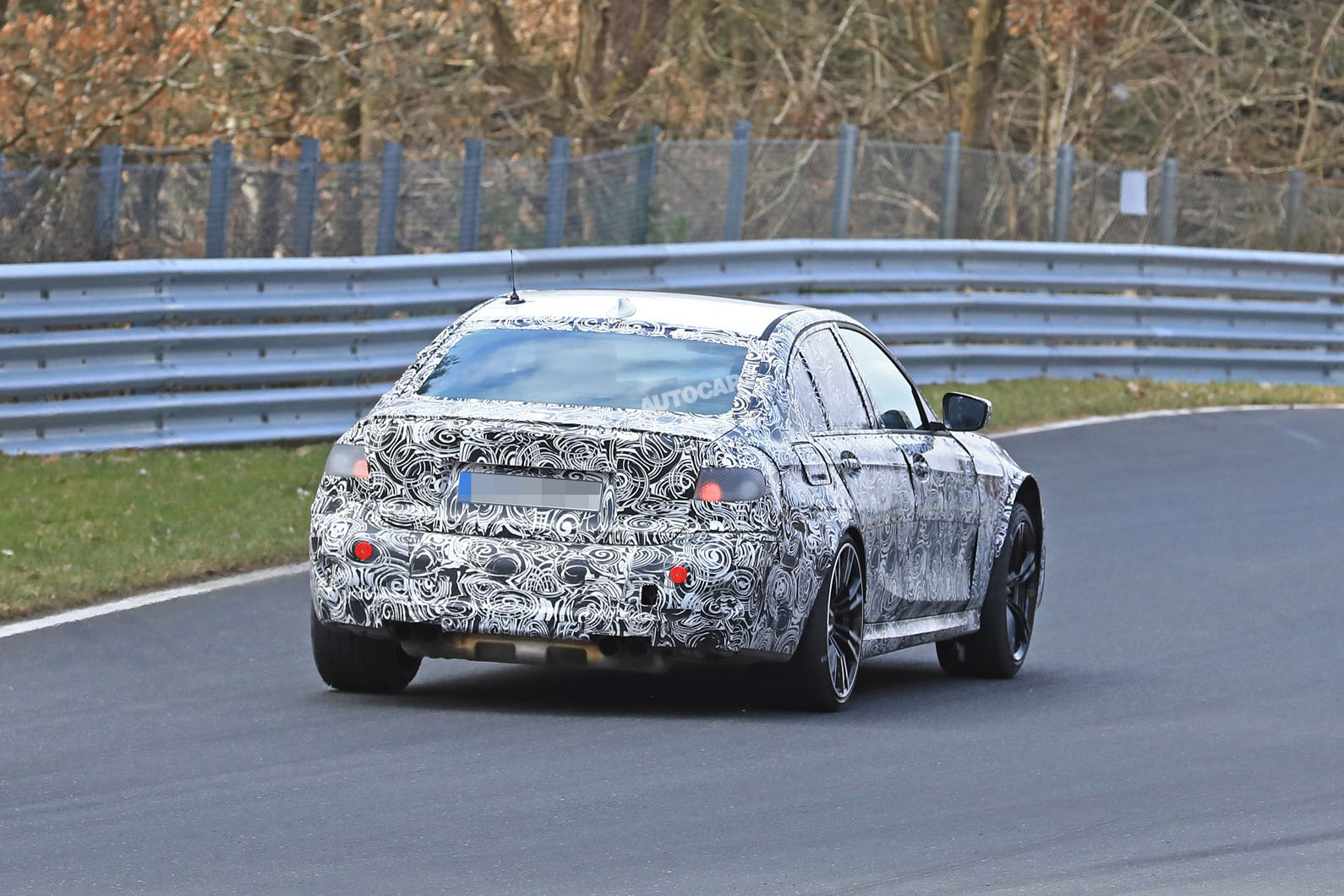 Earlier reports suggested the new M3 would be powered by a petrol-electric hybrid drivetrain with a gearbox-mounted electric motor providing additional performance via an extra driving mode. However, sources at BMW M say those reports were wildly speculative. The latest word from M division's Garching headquarters is that the M3 will stick with a conventional combustion engine in the form of an upgraded version of BMW M's twin-turbo 3.0-litre inline six-cylinder unit mated to either a standard-fit six-speed manual or an optional eight-speed automatic.