BMW has begun production of the new 8 Series Coupé at its Dingolfing plant in Germany, meaning the first customer cars are on course to reach UK roads in November. One particular car has already reached the UK, however, and has been shown in action at the Goodwood Festival of Speed.
A BMW spokesman told Autocar that the first cars to roll off the production lines will be demonstrators and press vehicles, like the Goodwood car pictured. They will be followed by customer examples, built in one of two available launch specifications, M850i xDrive and 840d xDrive, which cost from £100,045 and £76,270 respectively.
The new two-door will offer Porsche 911 performance with the luxury of a Mercedes-Benz S-Class, according to BMW's global product manager, Sarah Lessmann. She said at the car's public debut at the 24 Hours of Le Mans in June that the brief was to "define how a sports car should be", adding: "Everyone in the project had the vision of BMW getting back to sports cars, and not just sporty cars."
The premium performance model, which revives the 8 Series nameplate last seen in 1999, has also been conceived to kick-start BMW's push into the super-luxury market. Such is the importance of this model that BMW has invested heavily in the Dingolfing site to equip it with more robotic manufacturing machines and self-driving transport systems.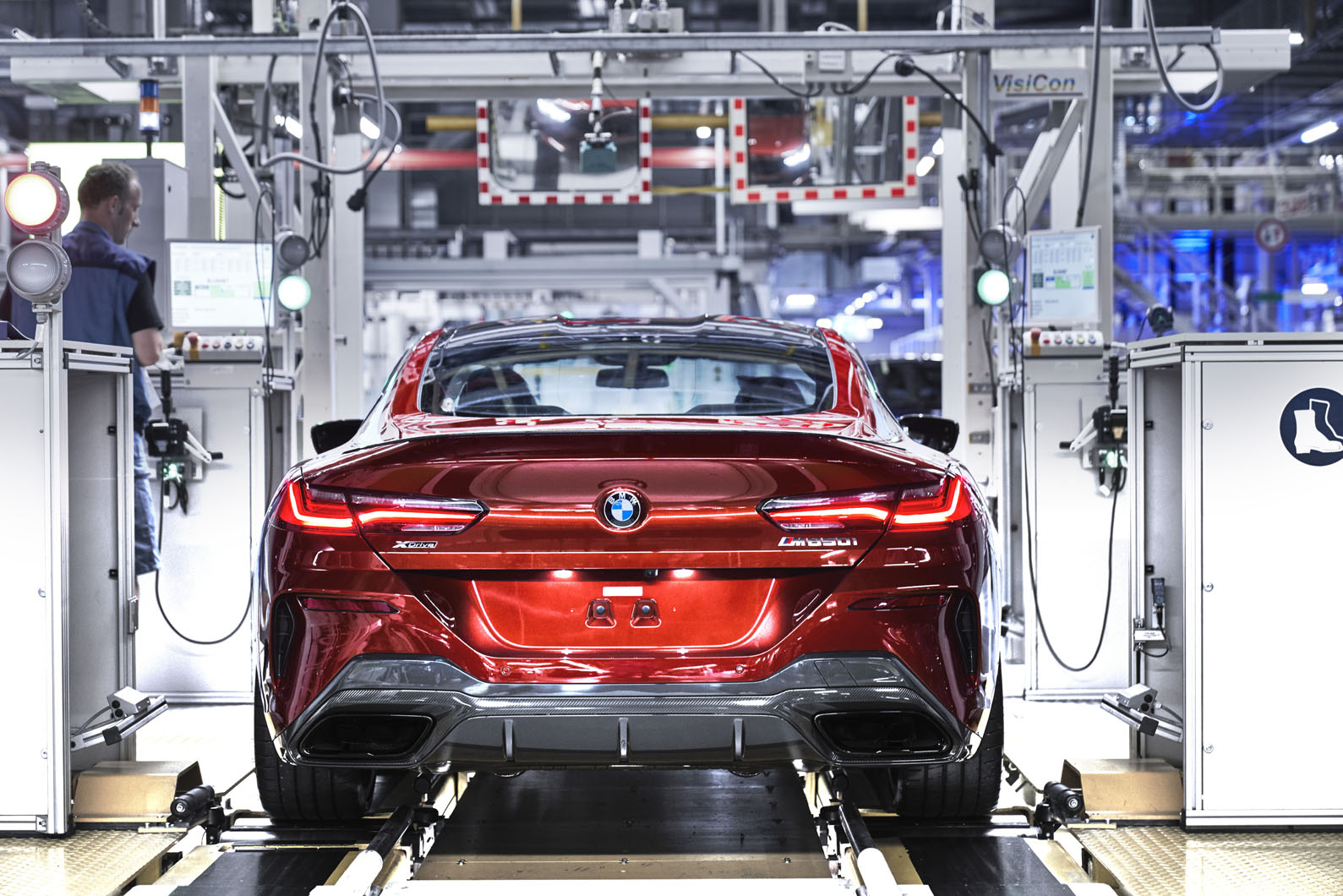 Opinion: Has BMW found a gap in the market?
At launch, the range-topping M850i features a 4.4-litre V8 petrol engine that produces 523bhp, with 554lb ft of torque available between 1800rpm and 4600rpm. It can achieve 0-62mph in 3.7sec, with a limited top speed of 155mph.