The base-spec version of the new BMW 3 Series must be the best in class to drive if the model is to be hailed a success, declared product manager Stephan Horn ahead of its world debut at the Paris show this week.
Dynamic leadership was determined as the key goal for the new car – codenamed G20 and the successor to the F30 model generation – following appraisals taken from customers, media reviews and critical assessment of rivals, which began five years ago. "Our reputation is built on making the best car to drive, and while the current car is good, we knew we could do more and knew our rivals were pushing us hard," said Horn.
Although Horn was reluctant to talk about competitors, two new rival car launches are believed to have prompted BMW's decision: first, the Jaguar XE, which went on sale in 2015 and was widely regarded to have established a new dynamic benchmark in the class; and the Alfa Romeo Giulia, which was introduced in 2016 and drew praise from enthusiasts for its on-the-limit handling.
Despite the significant updates to the 3 Series, Horn stressed that the Giulia comparison was not entirely relevant. "A 3 Series must be both brilliant to drive when you want to push it and brilliantly relaxing when you want to go for a long drive," he said. "We could never build a car that has your nerves on edge the whole time, or which only excites on the track. The bandwidth in which our car must operate must be wider than for any rival."
First drive: BMW 3 Series 330i M Sport prototype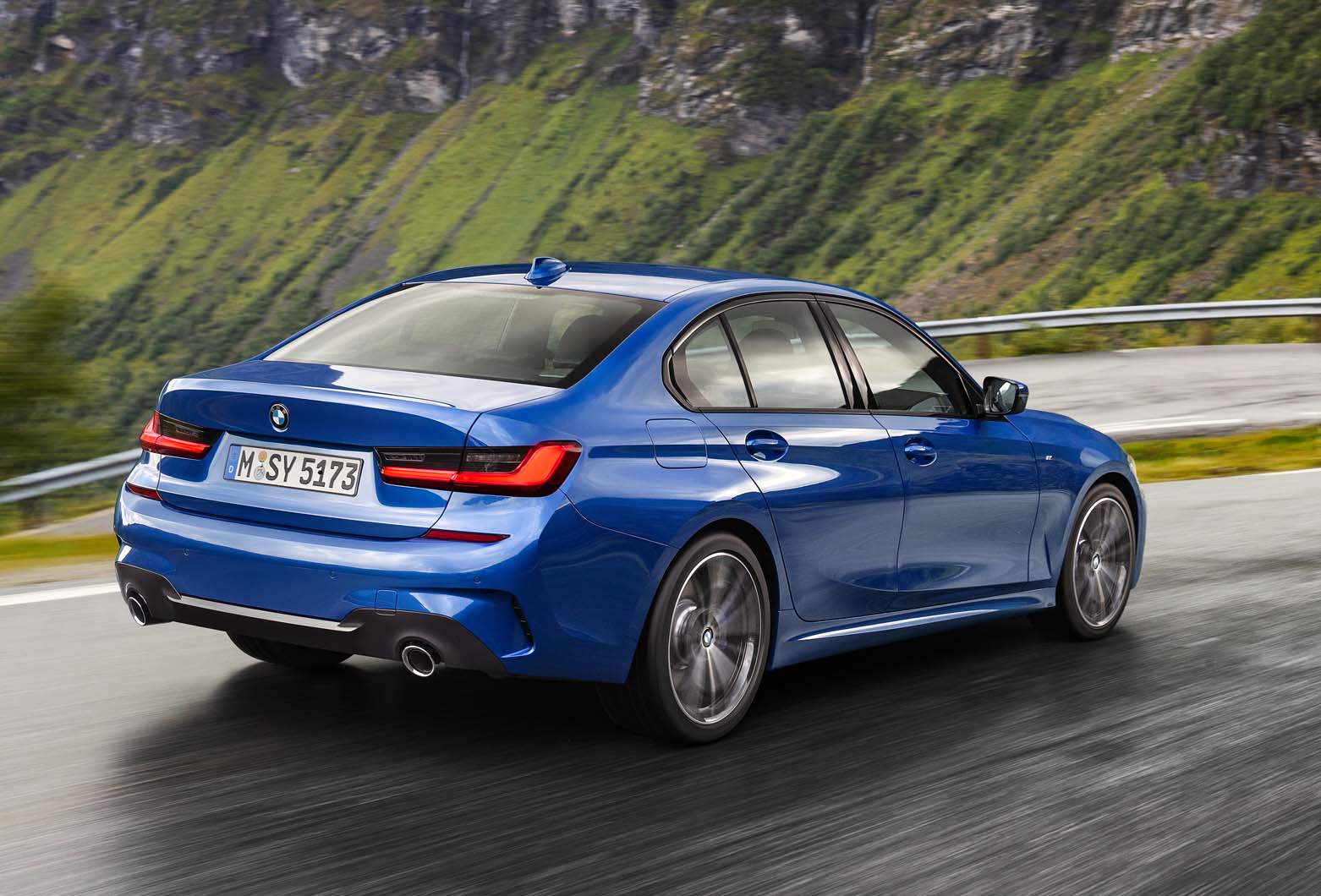 The 3 Series now sits on the same underpinnings as the 5 Series and 7 Series and is therefore a little bit larger, lighter and safer than the outgoing model. The extra length is almost entirely dictated by enhanced crash regulations and the styling challenges they in turn have thrown up.
Significantly, the 3 Series' axle tracks have widened at both the front and rear, with MacPherson strut suspension used up front and a multi-link arrangement at the rear. Key to the dynamic updates is an innovative new passive damping system that, combined with stiffer springs on the suspension, is said to make the 3 Series sharper to drive but also, when road surfaces deteriorate, allows the car to maintain a flat, composed ride. In addition, the steering set-up has been overhauled.