Audi Sport has bolstered its line-up with the launch of the 444bhp twin-turbocharged 3.0-litre V6-powered RS5 Sportback.
Revealed at the New York motor show, the all-wheel drive fastback joins the RS5 Coupe and RS4 Avant in an expanded line-up of new mid-range RS models aimed at providing stiff competition to the likes of the BMW M3 and M4, and the as Mercedes-AMG C63 saloon and coupe.
UK sales for the first ever RS5 Sportback are expected to kick-off in late 2018, with officials from Audi Sport suggesting it will be priced close to the £63,575 RS5 Coupe in Britain.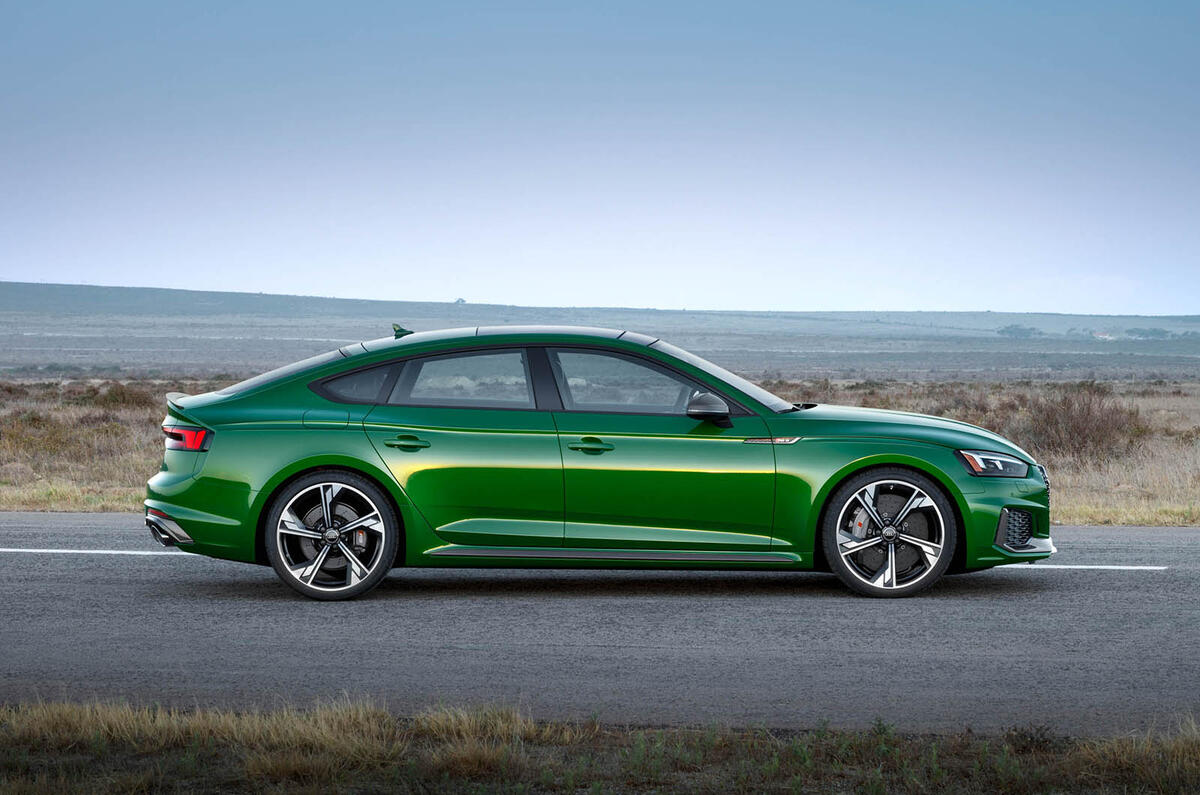 "The Audi RS 5 Sportback is more than just a trade fair novelty – it offers something new," says Audi Sport chief Michael-Julius Renz. "Our interpretation of a five-door performance coupe has neither predecessor models, nor a direct competitor."
Distinguishing the RS5 Sportback from other recently introduced second-generation A5 Sportback models are a number of traditional Audi Sport styling cues. They include a wider single-frame grille sporting a high gloss black honeycomb effect insert, a more heavily structured front bumper sporting larger air ducts and a more prominent matt silver splitter element adorned with the word "quattro".
As with the RS5 Coupe launched in 2017, the angular headlamps of the RS5 Sportback adopt tinted graphics and have also been altered with the addition of small vertical air ducts along their outer edges.