BMW's front-wheel drive revolution is set to kick into high gear in 2019 with the launch of the third-generation 1 Series, although the flagship M130iX M Performance model will be four-wheel drive.
The next 1 Series is described by a high-ranking official as a distinct turning point for the German car maker, which last year surrendered the global luxury car sales lead to its key rival, Mercedes-Benz, for the second consecutive year.
The M130iX hot hatch will be a crucial part of the overhaul to front-wheel drive as BMW tries to prove that it can offer a credible front-driven performance model alongside its traditionally successful rear-wheel-drive M cars.
Autocar has driven the front-wheel drive BMW 1 Series saloon. Click here for our review
Currently in the early stages of development, the BMW M division's future competitor to the Volkswagen Golf R, Audi S3 and upcoming Mercedes-AMG A35 is scheduled for launch in 2020. It will feature specially tuned version of BMW's turbocharged 2.0-litre four-cylinder petrol engine, developing around 300bhp, together with a multi-plate-clutch xDrive four-wheel-drive system.
BMW controversially halted a long tradition of rear-drive and four-wheel-drive models with the introduction of the 2 Series Active Tourer in 2014 and the subsequent launch of the larger 2 Series Gran Tourer in 2015. The car maker now plans to bolster its front-wheel drive line-up with the new 1 Series, which forgoes the longitudinal engine mounting of today's second-generation model for a space-saving transversely mounted engine.
Front-wheel-drive will make the BMW 1 Series better handling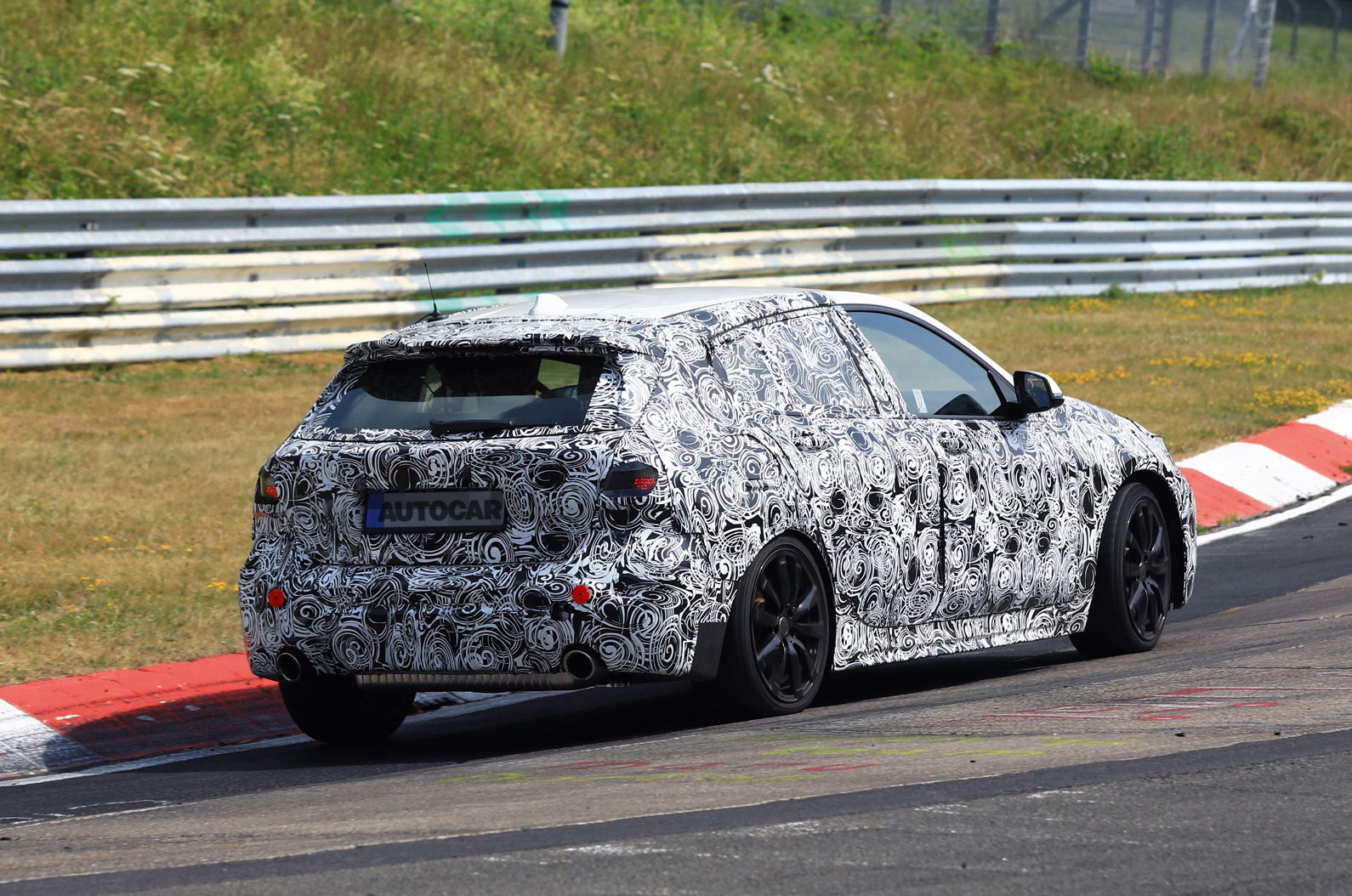 The move is set to provide the new 1 Series with a lower kerb weight and improved packaging, together with simplified production processes and greater profitability than its rear-wheel-drive predecessor.