Despite New York's nickname of Empire City, it's never been the empire of the automotive industry in America. That recognition goes to hardy Detroit where, to this day, the main players reside in the suburbs of Deaborn.
Nonetheless, the New York show has had some major global reveals – last year, it showcased the F-Type SVR, the MX-5 RF and the R8 Spyder to name a few.
This year was more subdued, at least in the way of new car reveals. The major reference points for the UK were the new GLC 63 and GLC 63 Coupe, the latest models from Mercedes' flourishing AMG performance brand, and a new entry-level F-Type which uses a 2.0-litre four-cylinder Ingenium petrol, built by Jaguar Land Rover at its plant in Wolverhampton, far far away from the bright lights of New York.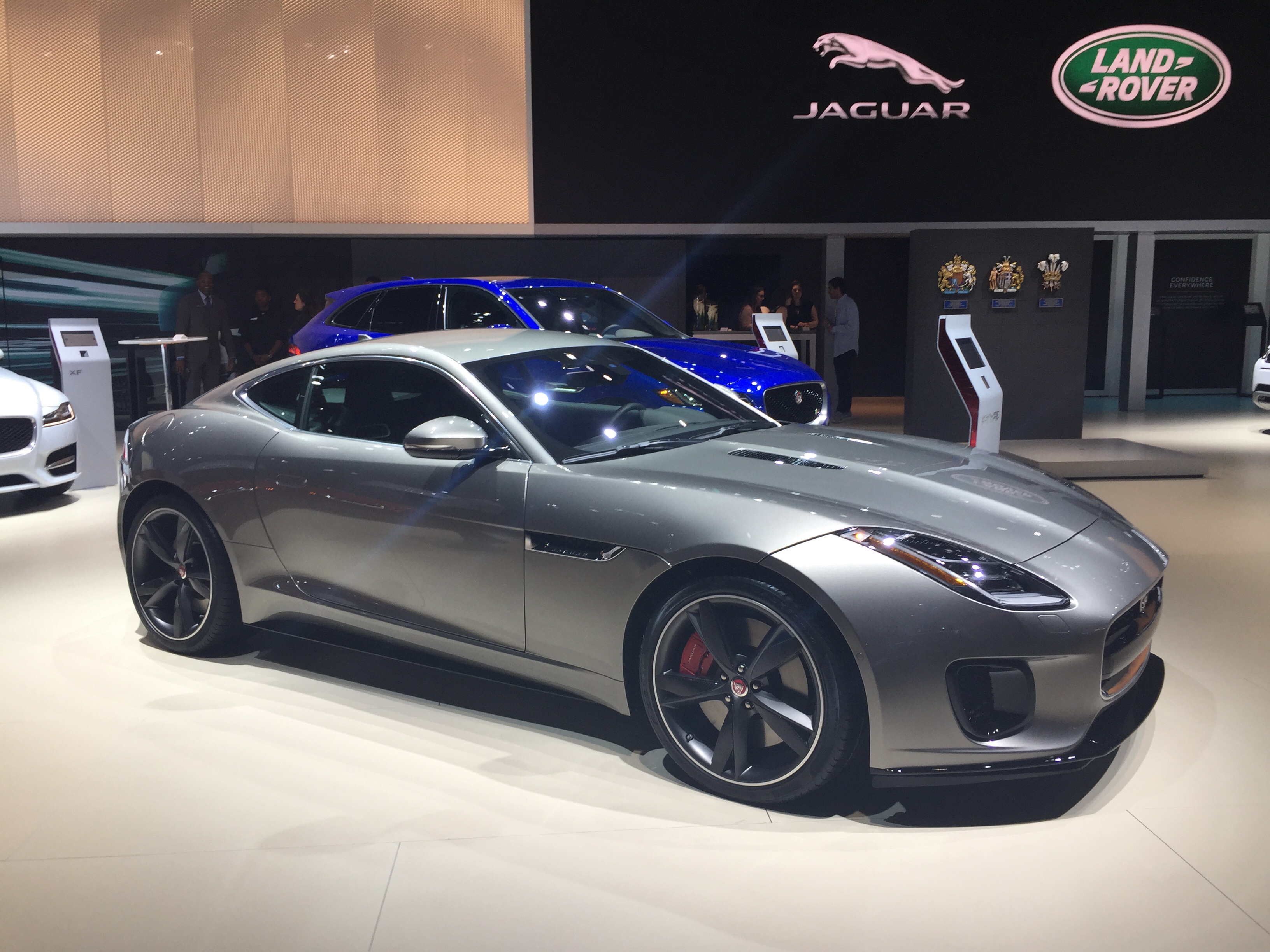 It's fair to say that reveals are largely to do with timing – both AMG boss Tobias Moers and Jaguar sports car chief engineer Erol Mustafa admitted that their respective reveals fitted with programme timings.
But Moers also noted the obvious – that America is the most important market for AMG, not least with SUVs. And for the F-Type, it is the second largest market after our little island across the pond.
The other notable reveal was the bonnet-heavy Genesis GV80 concept. With Genesis currently a petrol-only saloon brand, the production version of this SUV is set to catapult Hyundai's luxury arm into the UK market – eventually - so we'll be watching closely to see what Genesis does next.
But really, this show was for the home crowd. If the LA motor show in November was all about electric SUVS – with its star car the Jaguar I-Pace, the New York show was all about sheer brutish American metal.
It felt made for a Trump-esque landscape of rolled-back carbon standards. Still, Trump was conspicuous by his absence. At Detroit in January, there was an anxious atmosphere of what Trump's term would bring and quiet buzz about his possible visit to the show, which didn't transpire.