Jaguar has pipped its competitors to the post, revealing its first stand-alone electric model before SUV rivals from Audi and Mercedes.
The 395bhp Jaguar I-Pace is the first pure-electric model from the Coventry-based brand and spearheads a range of forthcoming electrified Jaguar models. The next electric model, due next year, will be a new-generation XJ luxury saloon, and hybrid versions of its other models will start arriving by 2020.
With impending CO2 targets for 2021, the I-Pace will be a crucial part of Jaguar's low-emission drive. It also gives the brand the opportunity to position itself at the cutting edge of a new breed of premium electric vehicles arriving in the next 12 months and beyond. The I-Pace's 90kWh lithium ion battery delivers a range of up to 298 miles, according to the new WLTP cycle. That equates to 336 miles on the old NEDC test and 240 miles on the American EPA cycle.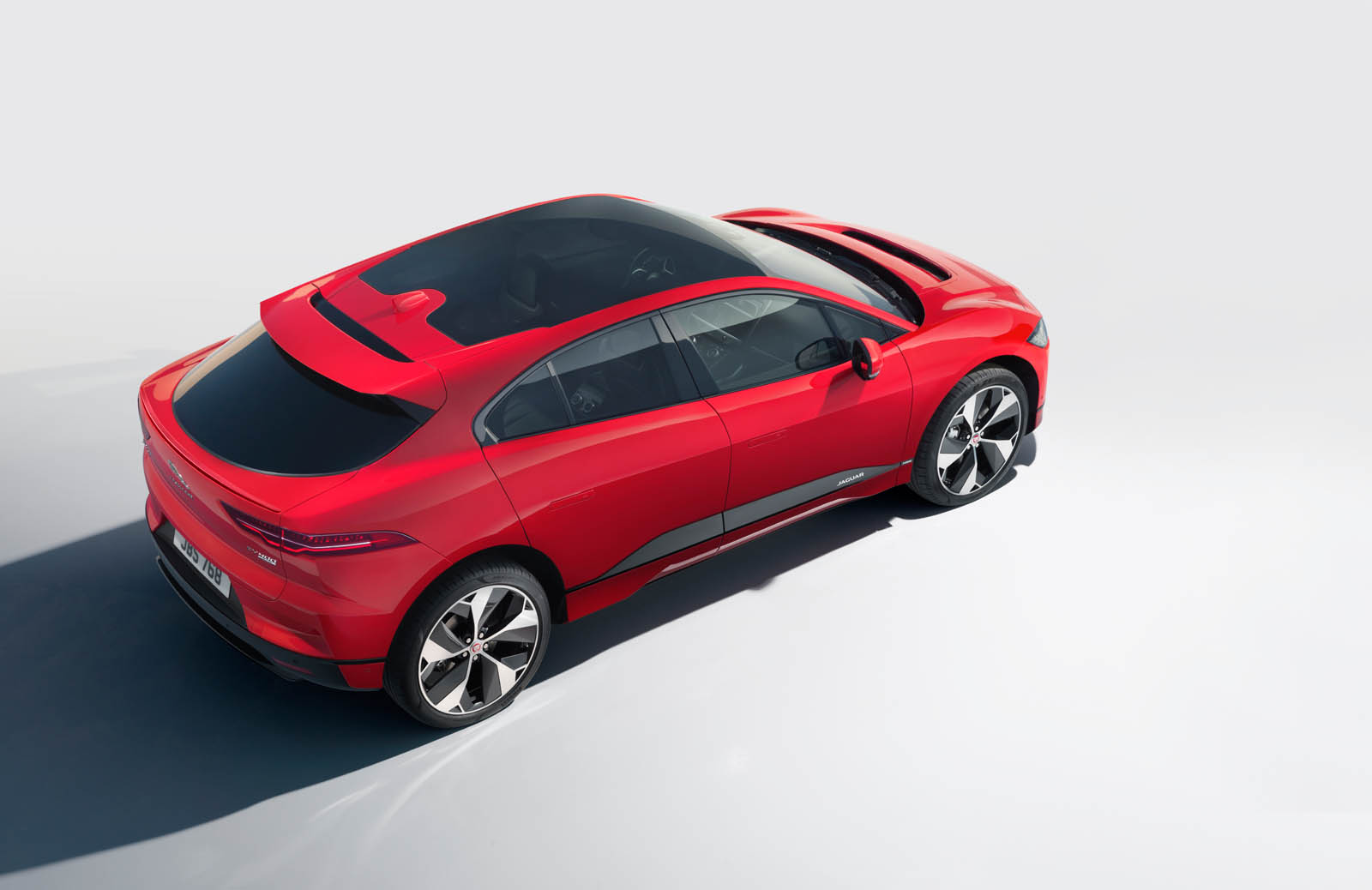 The Tesla Model 3 achieves 310 miles on the EPA cycle and the Renault Zoe – Europe's biggest-selling EV in 2017 – offers up to 250 miles on the NEDC cycle. Most soon-to-launch electric SUVs, including the Audi E-tron and Mercedes Mercedes-Benz EQC, are predicting a 310-mile range.
Public charging to 80% capacity on a 50kW charger will take 1hr 25min, says Jaguar, and a 30min charge will give 80 miles of range. The model is also compatible with 100kW public chargers, which will give an 80% charge in 45min but are not yet available publicly in the UK. However, Jaguar says 100kW-plus charging points will be available to the public by the time the first I-Paces are delivered to customers in the summer. At home, a 7kW wall box will charge the battery from 0% to 80% in 10 hours.