The Infiniti QX80 Monograph is a design study that previews the marque's next large SUV model which will arrive as a rival to the Range Rover and focus on the American and Chinese markets.
Revealed at the New York motor show, the design focus was to make the car as luxurious and as spacious as possible. The car's body takes the shape of a conventional SUV with muscular styling.
Infiniti's designers have applied a new language to the exterior, with a double-arch grille – something seen on the marque's other models.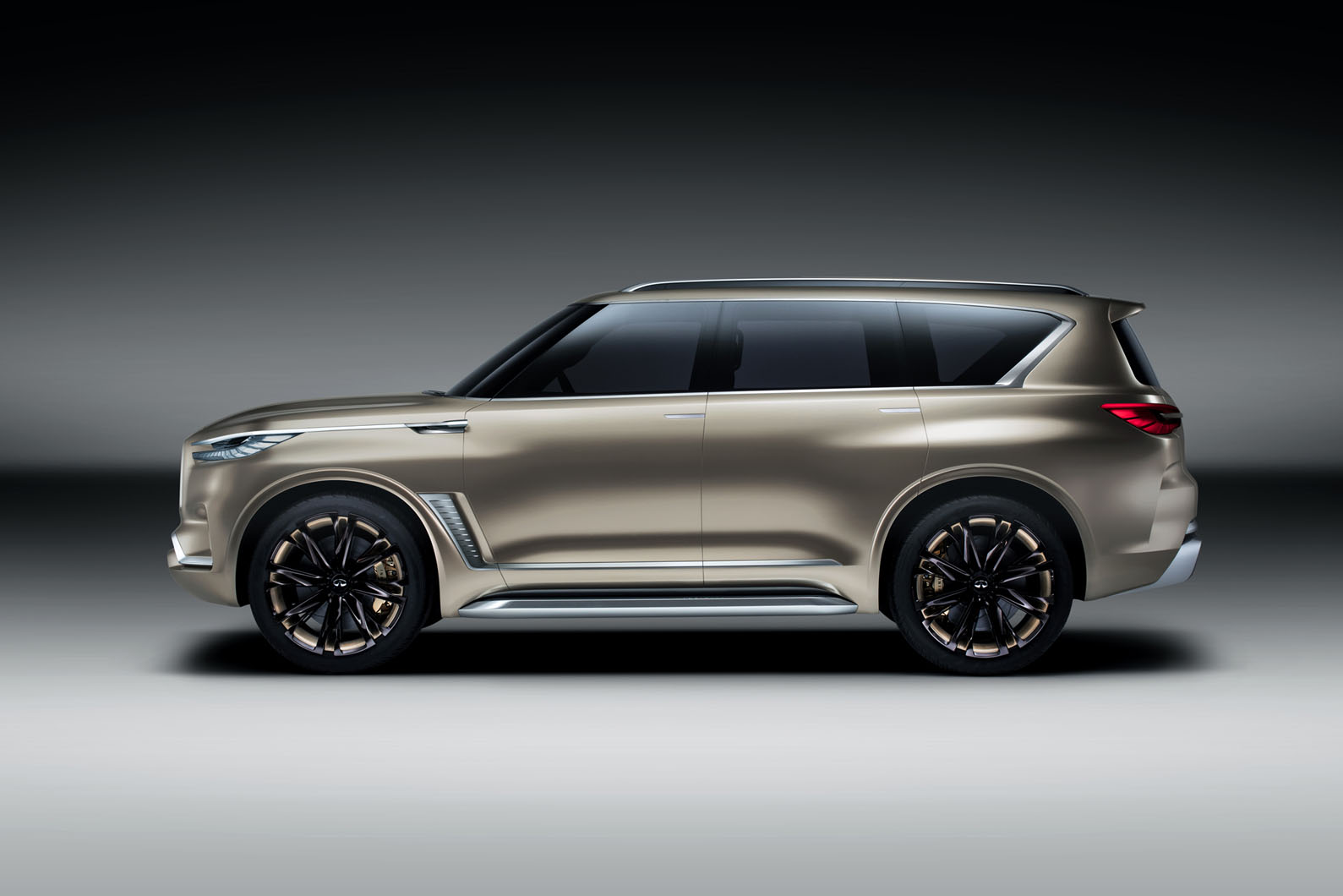 The car measures over five metres long, almost two metres tall and more than two metres wide, making it bigger than a Range Rover. To elongate the car, designers have used an unbroken, straight shoulder line that runs from the grille all the way to the rear. Its scale is emphasised by the fact those wheels are 24in in diameter.
While no engine specifications have been released, the rear bumper incorporates two wide openings for exhausts, suggesting a running model would use petrol or diesel power.
Senior vice president for global design Alfonso Albaisa said "The QX80 provides the opportunity to reimagine Infiniti's signature design DNA on a totally different scale. We sculpted our body pure, straight and horizontal, the muscularity both brute and sensual."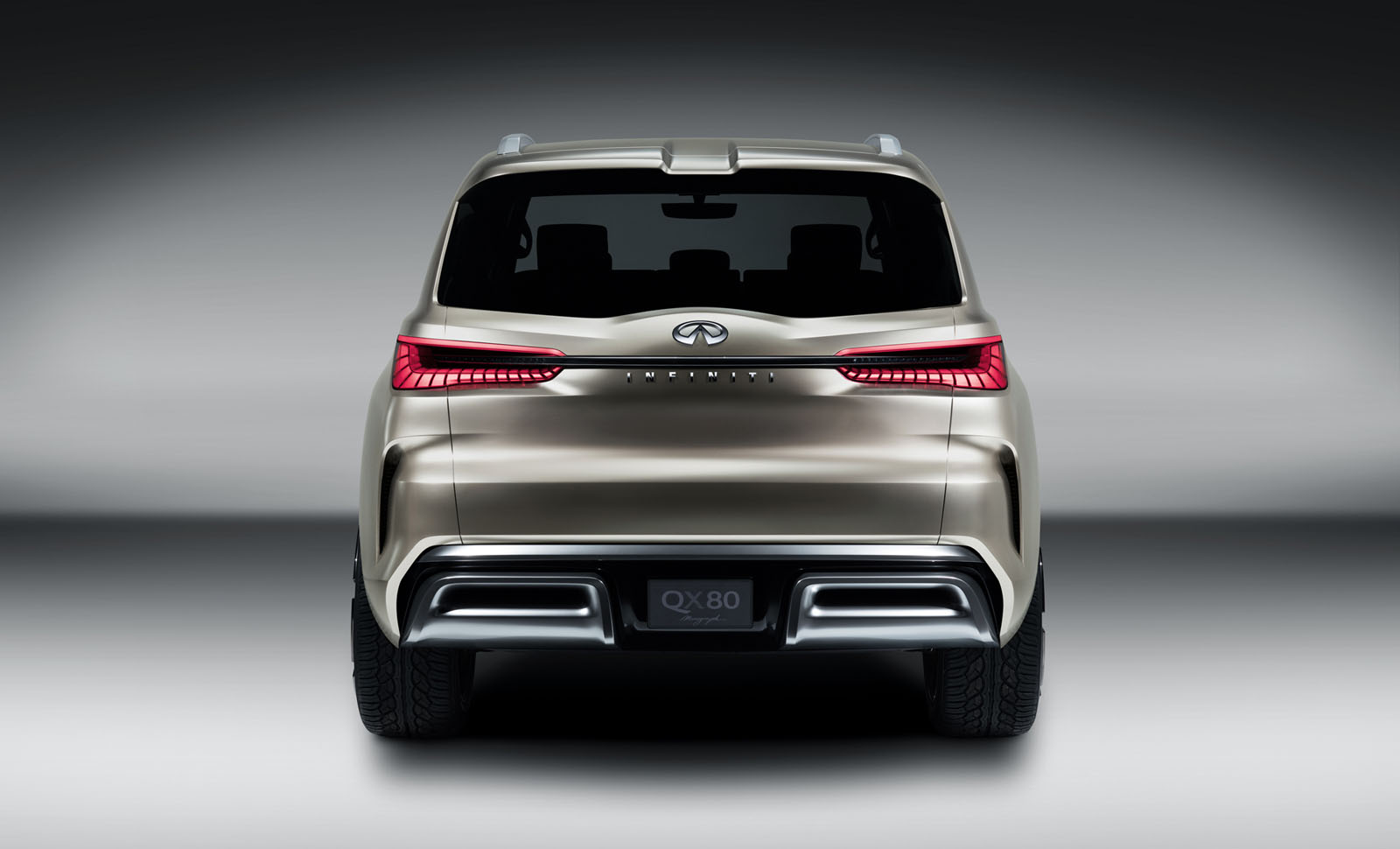 Infiniti president Roland Krueger added: "The QX80 Monograph represents a design study into our expertise or exterior design. It shows our concept of luxury and style on the road, and is an exploration of how we could enhance our future Infiniti offering in the luxury SUV segment."
Like its predecessor, the production model that the QX80 Monograph influences likely won't make it to Britain. The brand's largest model here will, therefore, remain the QX70, rivalling the Volkswagen Touareg and starts from £45,140.