The previous-generation Honda Civic Type R was, so the saying goes, the Porsche 911 GT3 of hot hatchbacks; it was the hardcore choice among family-friendly sports cars.
Now there's a new variant, and such is the rate of change in the car business that it's the only non-electrified Honda in the UK. But even though Honda is upping the number of its hybrid and electric cars, Type R imports will be restricted to the "hundreds, not thousands", according to Rebecca Adamson, Honda's UK's head of cars. And who knows for how long we can have it? By 2024, 22% of all Hondas sold here must have zero tailpipe emissions. One of the reasons, one suspects, that Honda has decided it can charge £46,995 for this new car. Zoinks.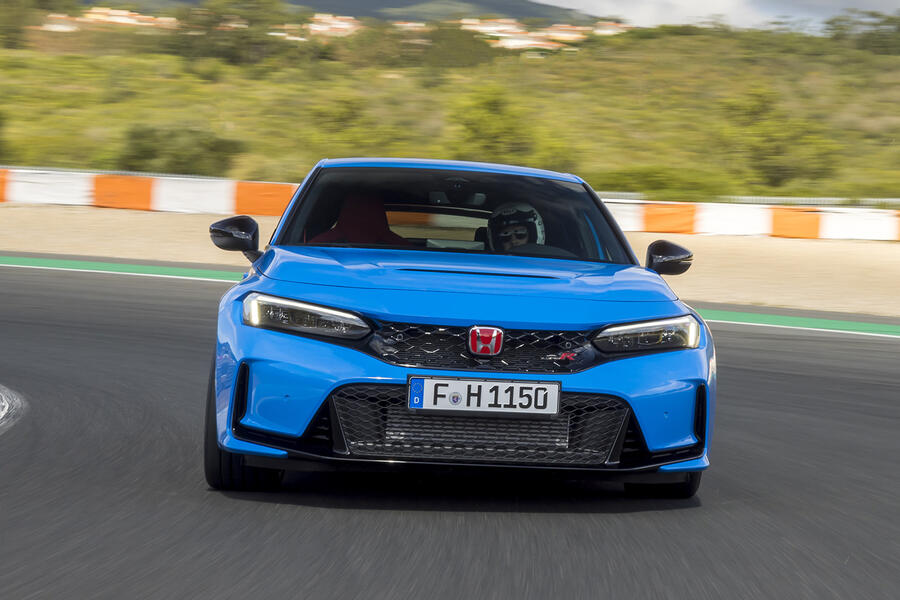 The new-generation Type R is based on the 11th-generation Civic, whose platform is an 'optimised' version of that of the previous car. But the wheelbase is longer by 35mm and the track widened by 15mm, because Honda wanted a wider and lower stance. Weight is up nearly 30kg to 1429kg, mostly because it now needs a petrol particulate filter.