Jeep has launched the most powerful series production SUV to go on sale yet at the New York motor show. Called the Grand Cherokee Trackhawk, it's a 707bhp brute that can out accelerate a Range Rover SVR, Bentley Bentayga, Porsche Cayenne Turbo S.
Using a supercharged 6.2-litre V8 that's shared with the Dodge Challenger SRT Hellcat, the Trackhawk also delivers 645lb ft of torque. The thick-chinned SUV can sprint from 0-60mph in 3.5sec - identical to a Jaguar F-Type SVR – and tops out at 180mph.
By comparison, the quickest of the aforementioned SUVs, the W12 engined Bentayga, is down on power by 107bhp and needs an extra half a second to hit 60mph. Although admittedly the luxury British SUV can make it to 187mph…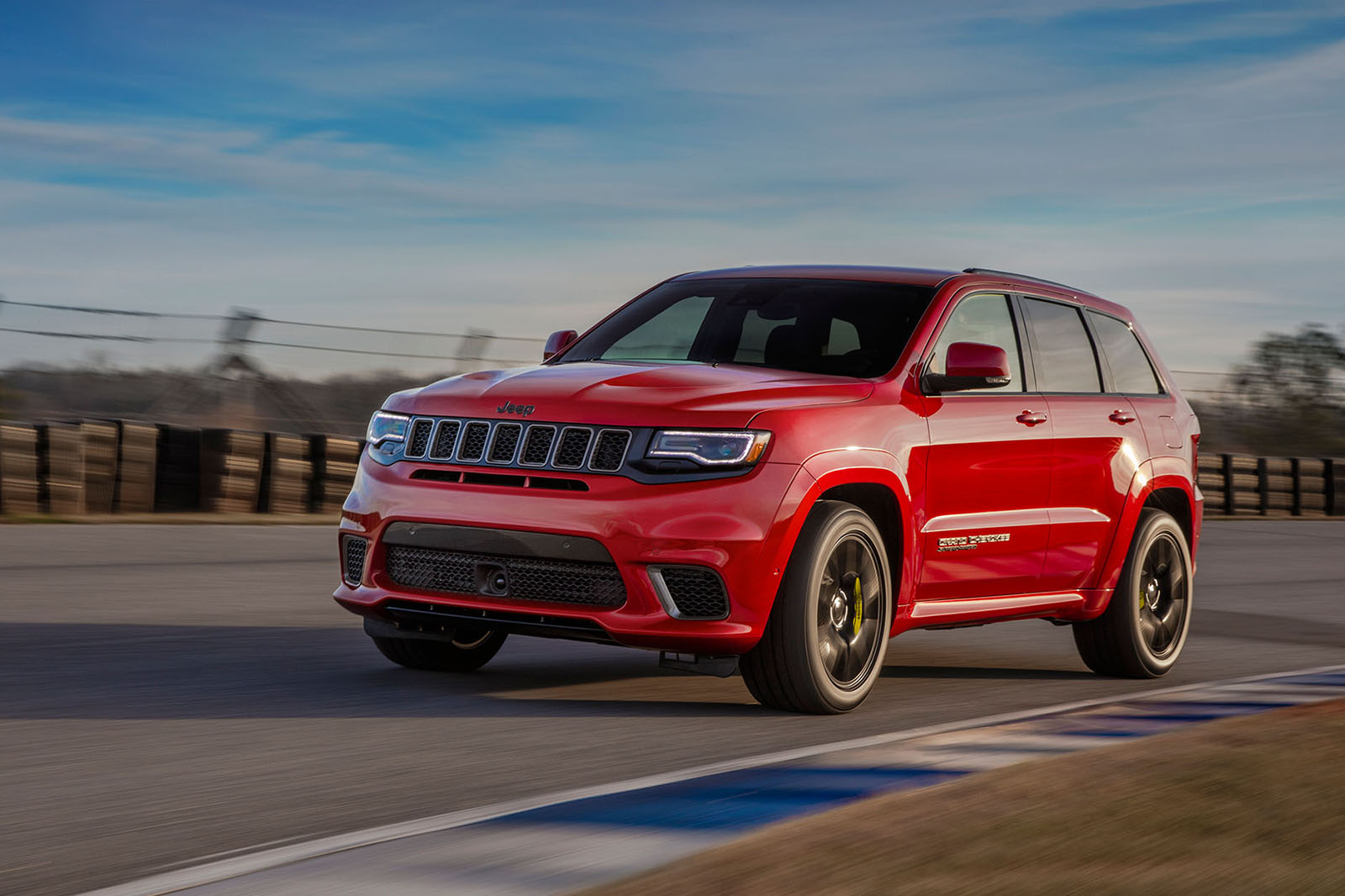 The Trackhawk uses an eight-speed automatic transmission that sends drive to all four wheels. An electronic limited-slip differential and beefed up rear axle work with the car's launch control to enable its sports car-aping acceleration.
Braking is handled by Brembo 400mm front and 350mm rear discs that work with six and four-piston calipers respectively. The car sits on Bilstein adaptive dampers that can be adjusted through five drive modes, and 20in alloy wheels with 295-width Pirelli tyres.
To signify its muscle, the Trackhawk wears thick bumpers and a roof spoiler, and it sports quad-exit exhausts. Inside, deeply bolstered leather seats are accompanied by a 7in digital instrument cluster and 8.4in touchscreen, with Apple CarPlay and Android Auto included.
The Trackhawk will sit above the 462bhp Grand Cherokee SRT, the current most potent Jeep, in the range. The Trackhawk is unconfirmed for Britain, but insiders are hopeful the model will make it here. If it does, expect a starting figure of more than £75,000.