Jeep has launched the most powerful series production SUV to go on sale yet at the New York motor show. Called the Grand Cherokee Trackhawk, it's a 707bhp brute that can out accelerate a Range Rover SVR, Bentley Bentayga, Porsche Cayenne Turbo S.
Using a supercharged 6.2-litre V8 that's shared with the Dodge Challenger SRT Hellcat, the Trackhawk also delivers 645lb ft of torque. The thick-chinned SUV can sprint from 0-60mph in 3.5sec - identical to a Jaguar F-Type SVR – and tops out at 180mph.
By comparison, the quickest of the aforementioned SUVs, the W12 engined Bentayga, is down on power by 107bhp and needs an extra half a second to hit 60mph. Although admittedly the luxury British SUV can make it to 187mph…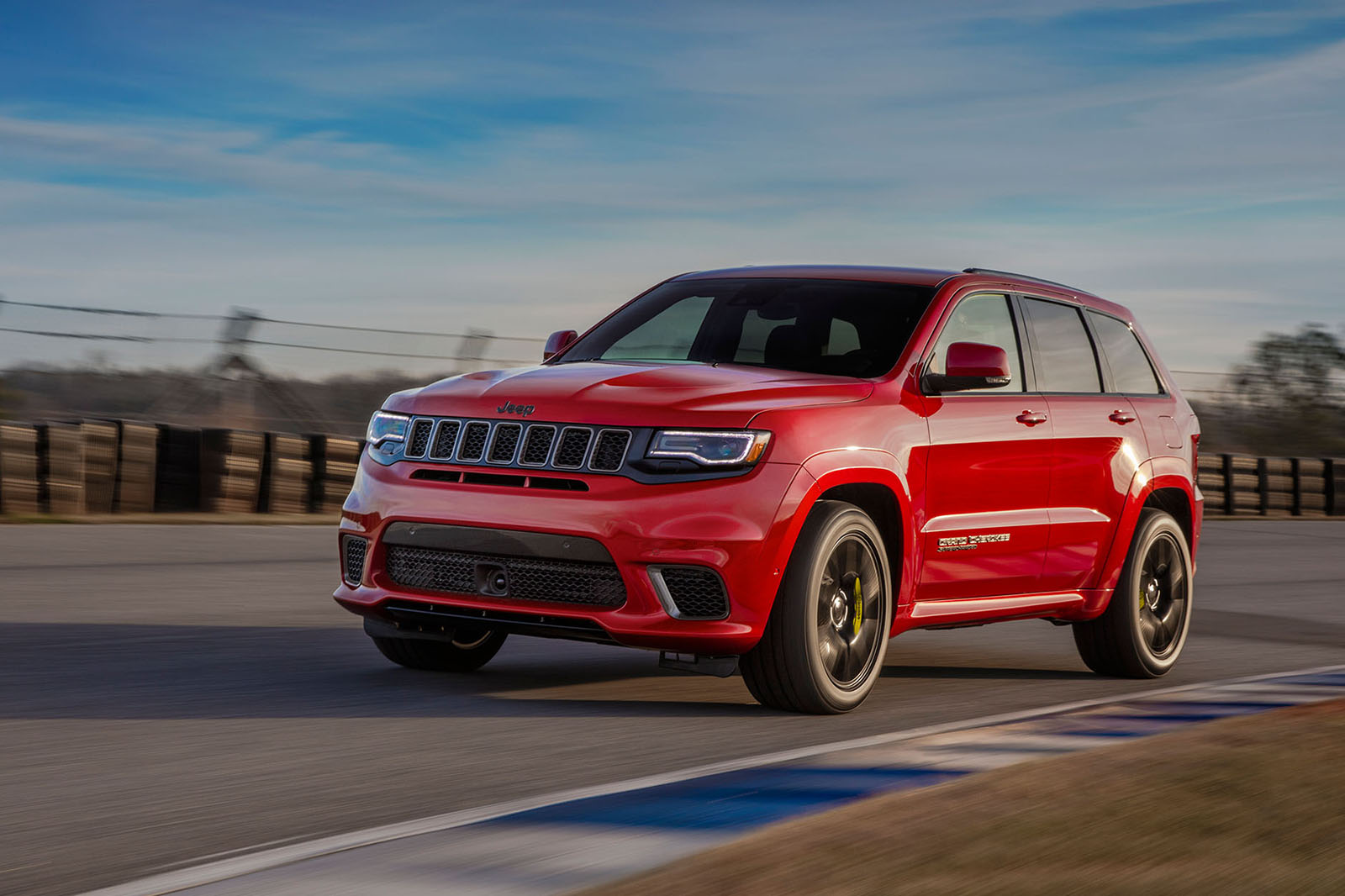 The Trackhawk uses an eight-speed automatic transmission that sends drive to all four wheels. An electronic limited-slip differential and beefed up rear axle work with the car's launch control to enable its sports car-aping acceleration.