In the near 30 years we've been running our Britain's Best Driver's Car contest, the target has always remained consistent: to find the most entertaining car to drive of each given year.
Simple? On the face of it, you might think so. But to come to a conclusion to match that purpose is made much less clear-cut by the vast range of cars that are invited to compete.
Informally, we call it 'Handling Day' because vehicle dynamics are the primary interest: not power, not vehicle size or weight, and not strictly the type of powertrain, either.
All of these things, though, have a bearing on what a car feels like to drive: how it steers, how well it turns, how it rides and, most importantly, how it tells you about all of those things.
Over the years, expensive cars have won, relatively 'cheap' cars have won, cars with very little power have won and cars with a lot of power have won. We have superb examples of all of these this year. Which means that finishing first is as much of a ringing endorsement as a car can get, and finishing last isn't really last at all.
Every single one of the cars we took to Wales – on quiet roads we know well and on the superb Anglesey race circuit – for three solid days of testing is terrific in itself. But there will only be one winner.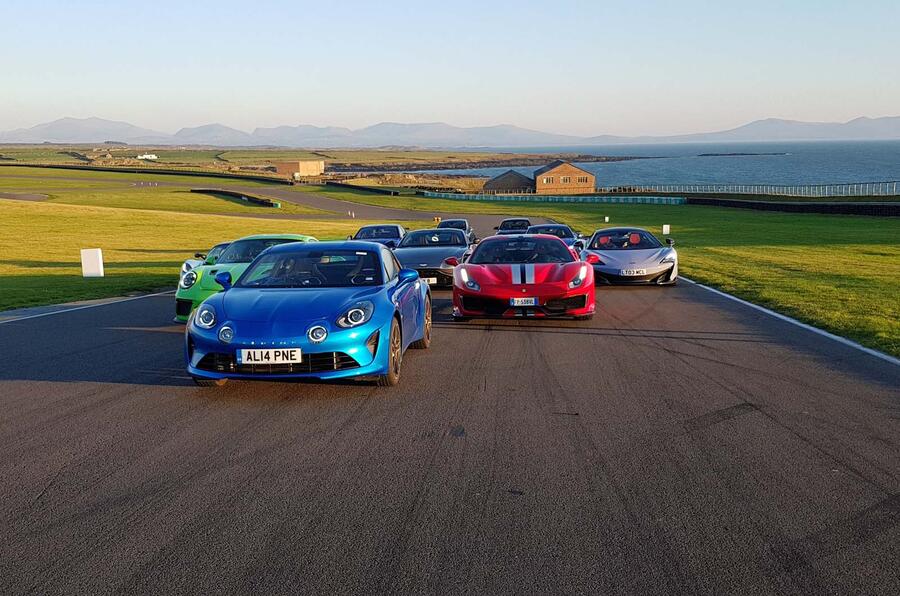 Sometimes you get a sense with this event that it's going to be a good one. Not just when all the cars are assembled in the paddock, but often weeks or months in advance, as the main contenders start to reveal themselves. We've been doing this a while – 29 years, if you're interested – during which we've learned to trust our instincts. And for quite some time now, we have thought that 2018 was going to be more than usually kind to what is known as our Britain's Best Driver's Car competition externally, but what, within the Autocar walls, is referred to simply as Handling Day. We weren't wrong.