It's that time of year again: lock away your bank cards and bury your smartphone in the garden, because we're going to decide this year's most cost-effective route to performance thrills, handling poise and driver engagement.
Last year the not-for-wallflowers Honda Civic Type R topped an order full of full-fat, full-sized hot hatchbacks that included the Mercedes-AMG A45, Volkswagen Golf R, Ford Focus RS and Audi RS3 Sportback, in doing so proving that you don't need to spend Porsche Cayman levels of cash in order to get the best of this particular breed.
But this year we're sliding our definition of 'affordable' downwards in a direction which should please your mortgage advisor. This year's flurry of new, downsized pocket rockets, ranging from the £14k VW Up GTI to the £27k Toyota Yaris GRMN, means we're stacking the deck with particularly cheap and exceptionally cheerful front-driven hot hatchback options. Moreover, the priciest car we'll tempt you with is the £29k Renault Mégane RS 280 Cup, the heir of a car that's won our annual Britain's Best Affordable Driver's Car (let's call it BBADC) shootout before.
Sit tight, then, and enjoy the action as it took place on the roads of the Lincolnshire wolds and South Yorkshire peaks, followed by a couple of sunny, skiddy, kerb-hoppy days at the outstanding Blyton Park Driving Centre.
Click here to read the second part of our 2018 Britain's best affordable driver's car feature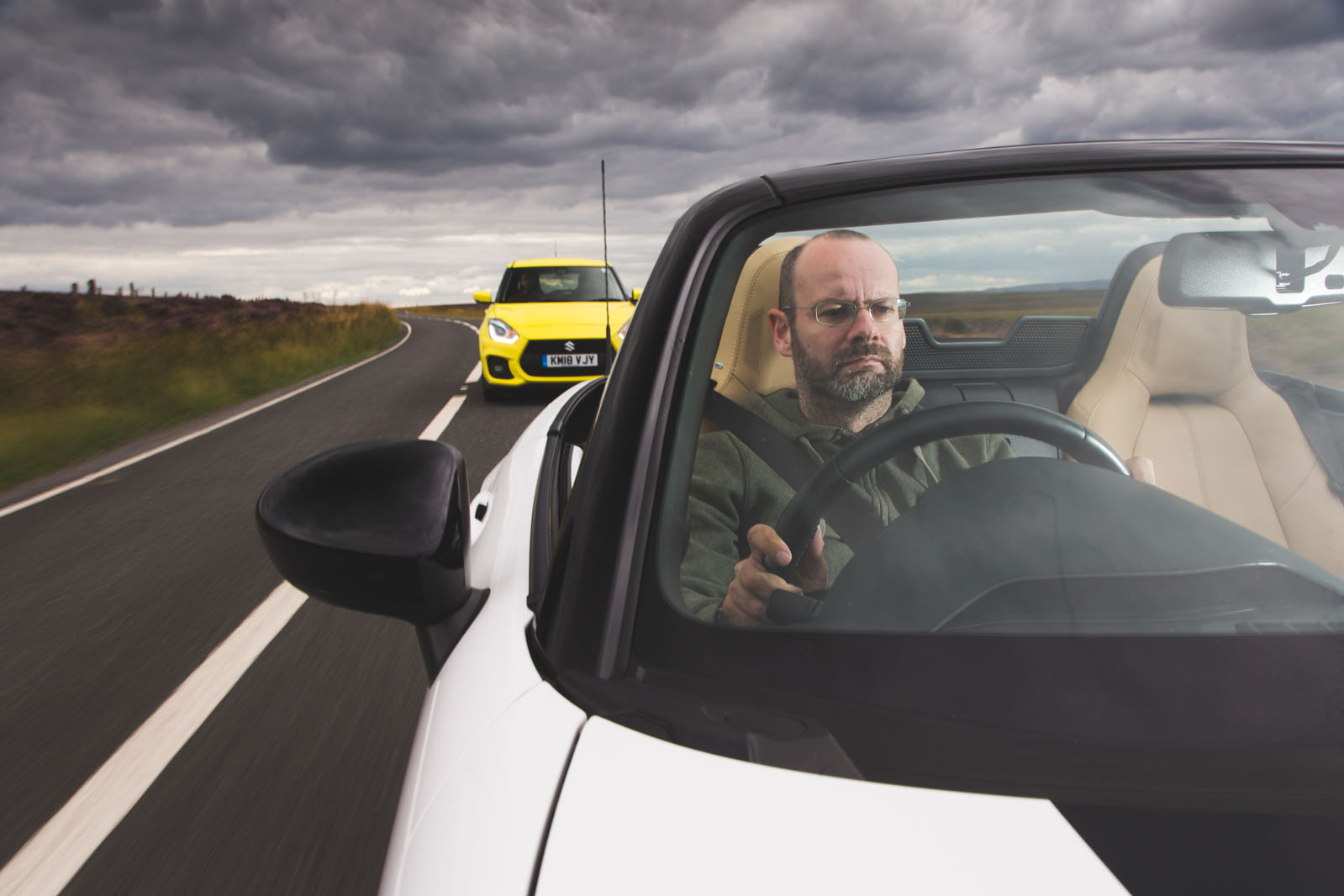 Part One: The grateful eight
We need four from the eight, that's the idea. There's a fifty-fifty chance of getting through to the knockout phase, then, and, as was said quite a lot earlier this summer, once you're there, there's every chance, right? At the end of the day, Clive, on the night, with a little bit of luck, it could go your way. Isn't it, eh?