What is it?
In the words of Audi, until recently this was the 'unthinkable' car.
In fact, after decades and many marketing millions poured into the promotion of ever-dependable quattro four-wheel drive technology, this machine's mere existence is a form of anarchy within the halls of Ingolstadt.
But not for us or, we suspect, you – because the R8 RWS is now the least expensive but potentially most rewarding version of the marque's mid-engined supercar. 'Focused' and 'pure' are the marketing buzzwords here and those are certainly nice to hear from a brand that has for so long grounded itself in luxury and security.
You'll know of the more hardcore R8 iterations that have sporadically bubbled up in the past – notably the bewinged GT and LMX versions of the first-generation car – but none has promised quite the driver appeal of this RWS model.
The letters stand for 'rear wheel series', with the hitherto quattro-driven R8 shorn here of its front driveshafts for a limited production run of 999 cars. This, then, is the first rear-driven series-production model Audi has ever offered.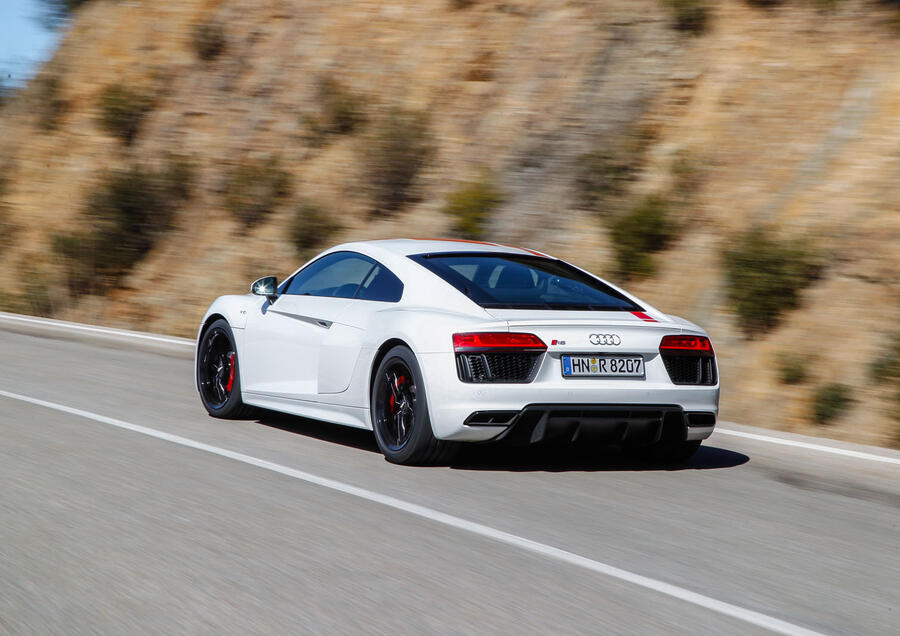 Both tin-top and Spyder versions will go one sale (at the time of writing this, some build slots remain unspoken for), with the former expected to outsell the latter three to one.