Porsche has unveiled an alternative to the rare and high-priced limited-volume 911 R in the form of a new 911 GT3 model featuring a so-called Touring Package.
The new 911 GT3 with the Touring Package, which made its world debut at a media function on the eve of the 2017 Frankfurt motor show, is the latest in a line of road-focused models aimed at purists intent on securing one of the last remaining 911 models featuring a naturally aspirated engine.
But, unlike the similarly conceived 911 R, which was limited to 991 units and has commanded exorbitant prices on the used car market since its introduction in 2016, the 911 GT3 Touring Package will be produced as a regular model on an open-ended basis without a cap in volume.
The 911 GT3 Touring Package harks back to a variant of the 911 Carrera RS offered in 1973. Like the earlier 911 R, it combines traditional 911 GT3 styling with that of the standard 911. Up front, it features the same bumper assembly and air ducts as Porsche's standard race-bred model. The rear, however, receives a more understated look, with an automatically deploying spoiler assembly from the standard 911 Carrera, complete with an additional Gurney flap and a unique grille insert bearing a GT3 Touring logo.
Porsche GT boss Frank Walliser told Autocar in Frankfurt that there's "huge demand in the market for a GT3 without a wing".
The new model also receives the same rear bumper as the standard 911 GT3, with large air ducts to extract hot air from the engine bay.
Other exterior touches include headlight washer system covers, highlights around the side windows and sport exhaust tailpipes all in silver. Buyers can specify a so-called 'Black Exterior Touring Package' to change these elements to black.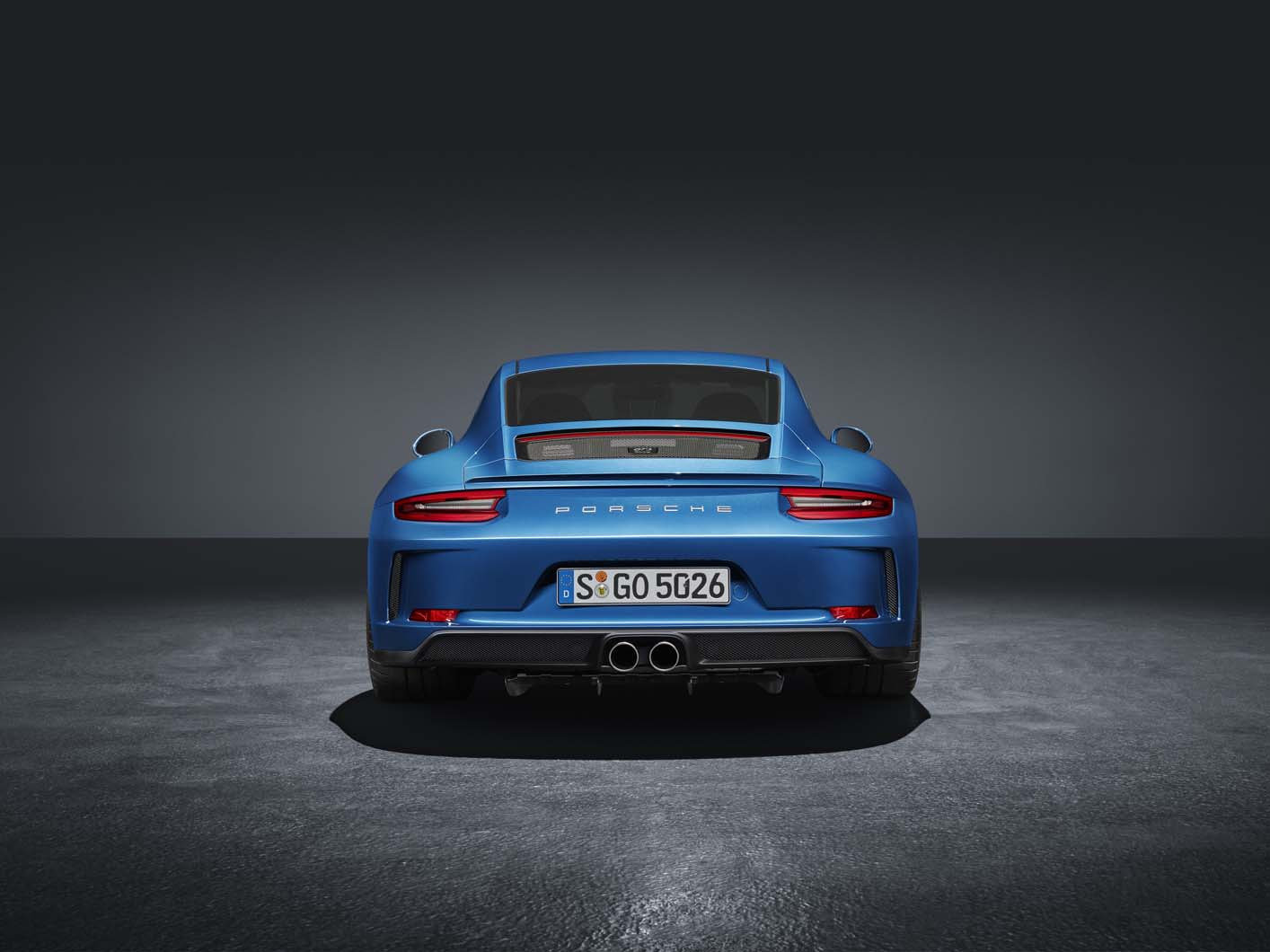 In a further departure from the standard 911 GT3, the internal headlight graphics and tail-light lenses are darkened in colour.
Mechanically, the rear-wheel-drive 911 GT3 Touring Package is identical to the recently facelifted standard 911 GT3. Power comes from the most powerful and largest capacity naturally aspirated version of Porsche's classic flat six-cylinder petrol engine. With a displacement of 4.0 litres, it delivers 493bhp at 8250rpm and 339lb ft of torque at 6000rpm. The rear-mounted unit also has the distinction of being able to rev to 9000rpm.