This might look like a slightly left-field comparison but there are, in fact, several very good reasons for squaring the new Audi RS5 up against the latest Nissan GT-R. For one thing, they're both fourwheel-drive performance coupés. For another, they each use twinturbocharged V6 engines and paddleshift gearboxes. And although their basic list prices are more than £20,000 apart – £61,015 for the Audi versus £83,875 for the Nissan – the prices as-tested are actually similar.
Perhaps the best reason to compare the RS5 with the GT-R, though, is that the two cars are actually converging in terms of their reasons for being . Audi argues that its effort is the most dynamic RS5 yet, while the heavily revised Nissan, with its much-improved cabin, is – according to its maker – the most useable and best-appointed GT-R to date.
And if any one of you believes a single word of that, I'll be amazed. To tell the truth, we're only testing the RS5 alongside the GT-R because we want to know exactly how good the Audi is. You can drive a new car thousands of miles on all sorts of roads, in all weathers, and ponder until your hair turns white, but if you really want to know how good a performance car is, you simply have to drive it back-to-back with a rival on a really good road.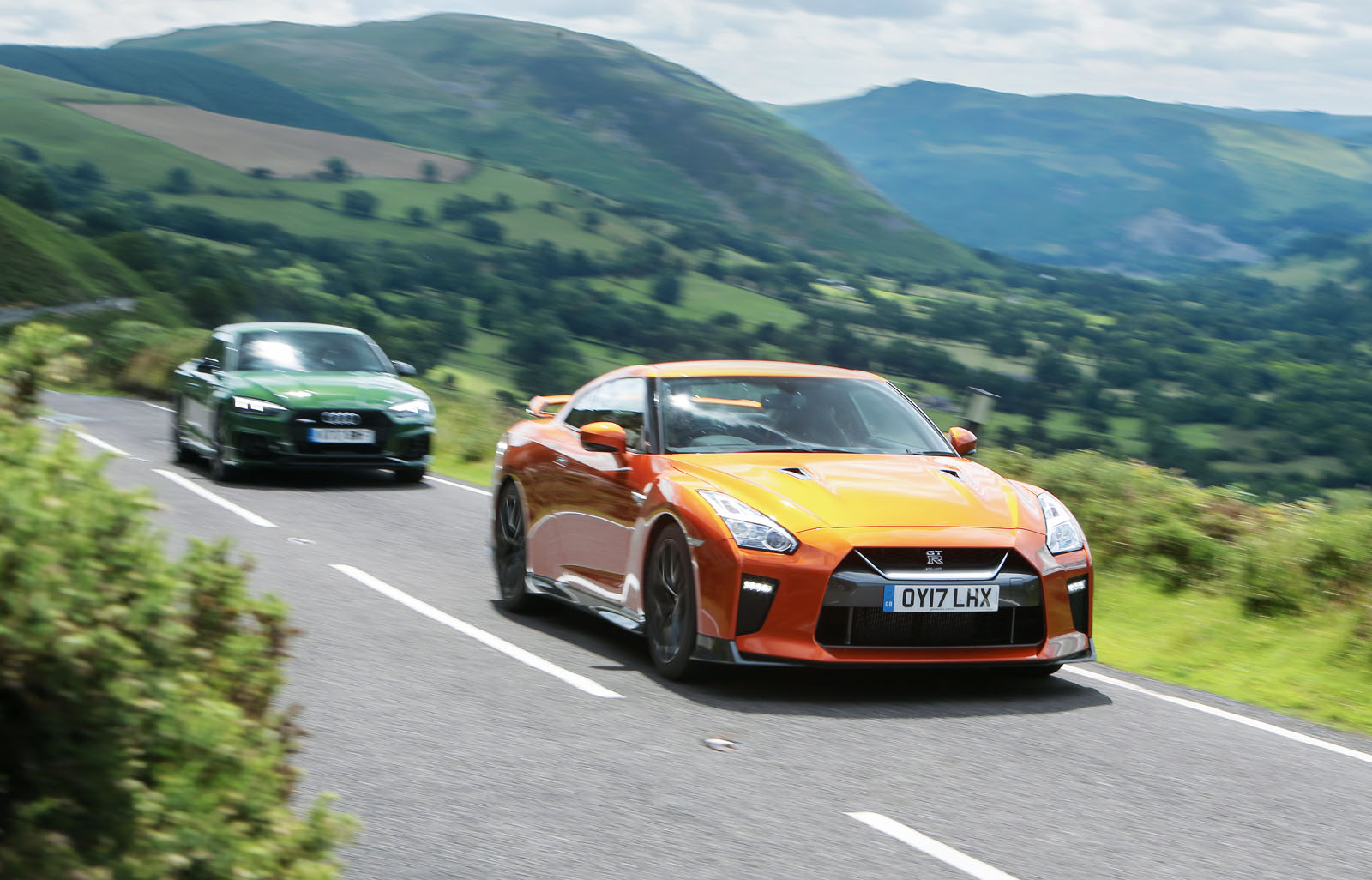 Our really good road is the B4391 that joins Bala and Ffestiniog in north Wales. Cutting through the spectacular Snowdonia National Park, it's one of the best stretches of tarmac for testing a quick car that I've ever come across.
Although our benchmark for the Audi is approaching its tenth year in production, if the RS5 comes away from this bout with anything other than a red face, we can be pretty sure it's a very capable performance coupé indeed. A few years ago, I'd have laughed at this comparison, writing off the Audi before a wheel had even turned. But Audi Sport, as Ingolstadt's go-faster division is now known, has been on good form of late: the R8 is as mighty as it's ever been, while the new TT RS and RS3 are both far superior to the models they replaced. Audi Sport's latest might just give the GT-R a fright.