Jaguar is plotting two small crossovers to grow its SUV family as it looks to bolster waning sales – and they could ultimately be built on BMW platforms as part of increasing ties between the two firms.
The deal between the two companies, which started with joint work on electric drive unit (EDU) development, also opens up the prospect of the introduction of a new entry-level Land Rover model alongside next-generation versions of the recently replaced Range Rover Evoque and Land Rover Discovery Sport built off the BMW architecture.
The blossoming alliance between Jaguar Land Rover (JLR) and BMW has already expanded. Autocar sources have recently revealed that the German car maker is set to supply JLR with four and six-cylinder internal combustion engines in both standard and hybrid form.
That move to sharing engines has now opened the real possibility that JLR and BMW are aligning themselves to take a much bigger step: sharing an advanced small car platform.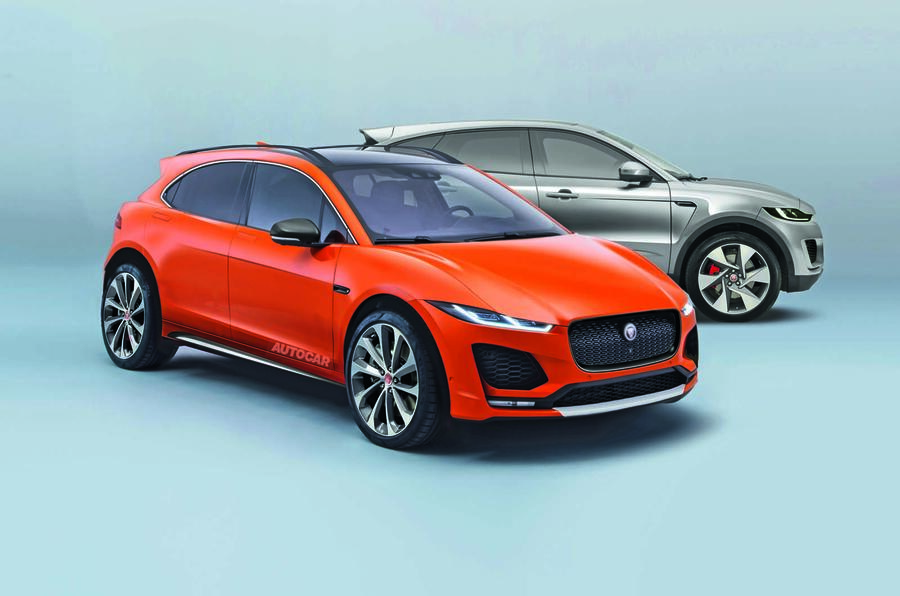 A pair of super-economical baby Jaguars – already in the early stages of development pending a green light for production in the middle of the next decade – could now be based on BMW's new FAAR platform for front-wheel-drive models.
The two new models are expected to be a small SUV and a similarly sized coupé crossover and they are likely to carry the 'Pace' name as part of the firm's SUV family.
In addition, the next-generation Range Rover Evoque and Land Rover Discovery Sport models, which are due in the second half of the next decade, could be sibling vehicles to the next-generation Mini Countryman and BMW X1 models in a further deepening of the alliance.
An expansion into platform sharing also opens the way for JLR to build the long-rumoured entry-level Land Rover model, which, as Autocar revealed early last year, could revive the Freelander name.
The BMW deal
Meeting challenging EU CO2 fleet regulations by 2025 is a race against time for JLR. The company is hampered by a collapsing market in China as well as massive investments in the new MLA architecture for its larger models, factory refits and the launch of a number of new models. The firm lost £395 million in the last financial quarter but believes those new models will boost fortunes. These include the reborn Land Rover Defender, electric Jaguar XJ, fifth-gen Range Rover, new Jaguar J-Pace SUV, and a new electric Range Rover crossover.
Jaguar Land Rover's survival bid: five new cars in two years
The engine collaboration came hot on the heels of the surprise announcement in June about plans for JLR and BMW to co-operate on the development of powertrains for future pure-electric and electrified vehicles.